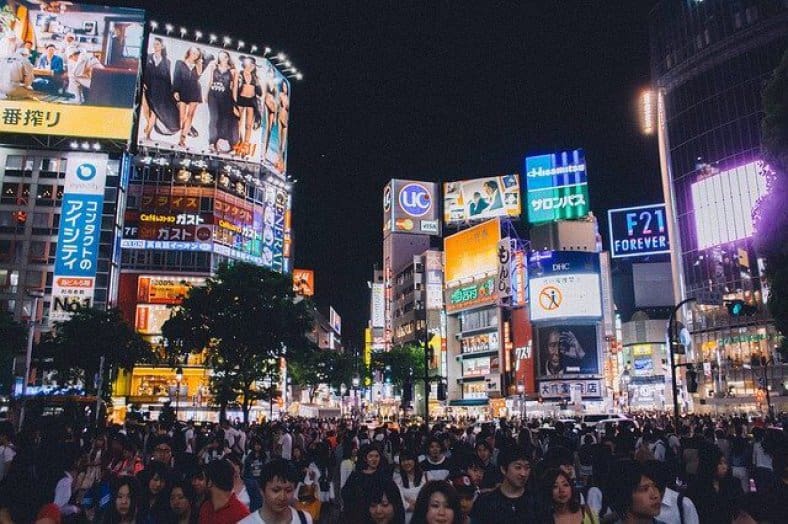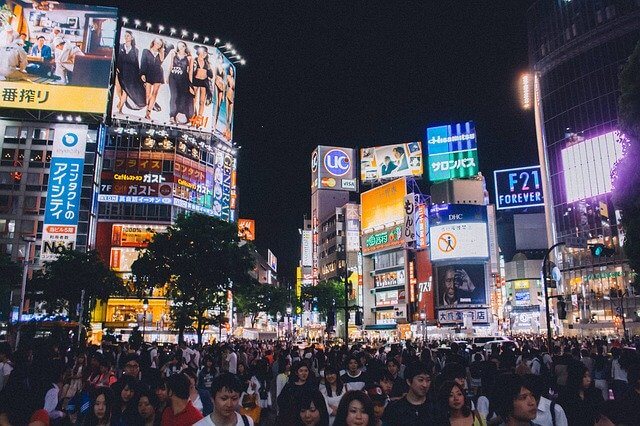 (Notice: After a widespread suspension of postal mail services to other countries because of the pandemic, the Japan Post resumed EMS and AIR services to certain countries. Service to many countries is still restricted, and surface mail or DHL may be the only shipping option for certain countries. There may also be delays with all types of postal mail. For more information, visit japanpost.jp.)
We regularly cover Japanese G-Shock collaborations and limited editions that are available from online sites with shipping only to residents of Japan. We will mention if the sites offer international shipping, but they usually don't. One option for shoppers living outside of Japan, aside from buying from third parties on eBay, is to use a proxy shipping service. You will find these types of services by googling "Japan proxy shipping."
Not all proxy shipping services operate in the same way. With some services, you are limited to an international version of certain ecommerce sites or a shopping hub that is different from the original website. These modified stores may not carry the newest releases and limited editions that the regular Japan-only sites offer. With other services, you will need to send a request with the items you want to purchase, then wait for the service to confirm the order, collect your payment, and order on your behalf. That is not ideal when trying to buy certain watches, because that process takes time, and some limited editions watches can sell out in a matter of minutes.
For limited edition watches that may sell out quickly, the best kind of proxy shipping service is one that provides you with a Japanese mailing address to use, so that you can complete the order yourself and avoid any processing delays. When the company receives the item, it will then forward the item to you, after you pay the applicable fees. Package consolidation is available for multiple orders.
The following two shipping services provide a Japanese mailing address and package forwarding: BEX (BENLY Express) and Tenso. We haven't used them ourselves, and we don't endorse them or get paid for mentioning them. We cannot vouch for their reliability or quality of service. (When looking into these services that offer an address to use, it appears that they require a copy of identification and proof of address, unlike the shopping services we used that do the ordering for you.)
(The official Casio ecommerce site for Japan is at www.casio.com/jp/online-store.)
When ordering from Japanese websites, we suggest using a Chrome browser with its built-in language translation feature. The Google Translate app on a smartphone can also translate text with the camera, in case you find words that are displayed as an image. We suggest using these services only for limited edition and Japan-only watches. You are better off buying international releases from authorized sellers in your own country, as it will probably end up costing less, and the warranty of an imported watch may not be valid outside of Japan. Keep in mind that limited edition watches, and even some standard releases, can sell out quickly, so you should try to find out exactly when the watches are going on sale or pre-order and act quickly.
For Japanese auction sites like Yahoo Japan Auctions, which may have rare G-Shock watches and parts that eBay does not, it is advisable to use a service that specializes in auctions, such as Buyee or ZenMarket. Buyee also offers shopping hubs for other ecommerce sites that sell G-Shock watches and has a browser extension/add-on tool that allows you to add items from many other sites beyond the shopping hub sites. ZenMarket does not have a browser extension like this, but you can just submit a URL with your order request. (Read about our experiences using both of these services at the end of the post.)
Note: You may be unable to ship certain items from Japan, such as products with rechargeable lithium-ion batteries (like the GPR-B1000, GBD-H1000, and GSW-H1000) and possibly products with lithium metal batteries like most G-Shock watches. Buyee states that they will not ship products containing lithium batteries by EMS. Buyee states that UPS can ship products that include lithium batteries, and says about Fedex, "In some cases items containing lithium batteries cannot be send." (I'm not sure if Buyee makes any distinction between lithium-ion and lithium metal batteries. Despite their stated restrictions, Buyee did end up shipping two items with lithium-ion batteries to me via DHL.) ZenMarket is more specific and only mentions restrictions on lithium-ion batteries. ZenMarket can ship items with lithium-ion batteries (which must be inserted or built into the device and not separate, with a watt-hour rating not over 100 Wh) by EMS, SAL, Airmail, ECMS Express or DHL, with no more than 2 batteries per parcel allowed.
The same types of proxy shipping services are also available for buying products in other countries, such as the U.S.A. and China. We aren't familiar with any of them, but you can find them by googling " proxy shipping." For U.S.A. orders, MyUS.com is a popular option and will assign you a personalized shipping address to make your own orders with.
Update On My Buyee and ZenMarket Experience: I recently ordered several non-G-Shock items from Amazon Japan through both Buyee and ZenMarket, and overall the experience with ZenMarket was better. ZenMarket's search engine, with its own translated product pages, was often outdated and inaccurate, and it often showed different prices that were from different sellers rather than the main listing sold by Amazon. For some items, this caused them some confusion as to which item (new or used) and which seller I wanted, and it delayed the ordering process. Their response time for messages was rather slow, often taking days, and they did not respond on weekends. Also, they did not seem to fully understand some of my messages, and I ended up telling them to cancel an item rather than waiting to sort it out. After requesting to consolidate the items received into one package for DHL shipping, it took over one week to process the package, but it was shipped right after I paid the shipping invoice. When I received the package, the items were packed well in bubble wrap. I would probably use ZenMarket again, but in the future, I will make sure to add clear instructions if the translated product page does not match up exactly with the original page.
On the other hand, Buyee had a more professional-looking website, and I used the browser extension to easily order several items. There is an option to cancel all orders if they cannot order every item, which I regretfully did not choose. Their response was quicker than ZenMarket, but they could not order three out of the four items (retro video game consoles and accessories) and gave no reason why. I decided to add another item, because I felt like I would be overpaying for shipping with just one item. Once the two items arrived, I consolidated them into one package and requested and paid for shipping by DHL to SE Asia, and shorty after that, they canceled the request and refunded the shipping cost. The reason stated was because the items were too large for DHL, but these items were a handheld gaming console (smaller than a Switch) and a small gaming controller. I didn't want to choose EMS because of questionable postal service in my country of residence, so I changed the request to send the package to relatives in the U.S.A. by Fedex. A week later, they shipped the package to the U.S., with DHL and not Fedex! So, at least I was able to get the package, but in a country and destination I did not originally intend. With COVID-19 currently making it very difficult to travel (and not wanting to spend even more to have my relatives ship it to me), I'm not sure when I will ever be able to get the items. Also, I'm not sure there was any way I could have returned the items for a refund, but I did see that there was a "Discard" option in Buyee to basically trash the package and take the loss. I'm sure some people have good experiences with Buyee, but not me.
In the beginning, ZenMarket was slower and difficult to communicate with, but it ended up being the clear winner, since I was able to do what I wanted and expected. One thing to be very aware of when using these types of services is the possibility that they will allow you to buy something and receive it for you, but then they might be unable to ship it with your selected (or any) method because of whatever reason, and you may not be able to return the items. As far as I can see from all the information on their website, Buyee does not appear to allow items to be returned, although you can try contacting their support about it. ZenMarket says they allow returns if the seller allows it, but with a 1,000 JPY fee and not for auctions.
Based on my experience, I do not recommended using Buyee at all, or any other service to buy very expensive items and items that may have shipping restrictions. For non-limited G-Shock watches or the bigger limited editions, you may be better off buying from a Japanese watch dealer that specializes in serving overseas customers.
Update: I used ZenMarket again and ran into a problem. This time, when the price on their translated page was different than the original page, I made sure to include the price, seller, and model option (if any) in the comments. The buying process was a lot smoother and faster this time around, but then after they received all the items I ordered, I discovered that DHL shipping was no longer available for my country, and Fedex is a lot more expensive. (In this case it was probably nearly twice as expensive.) There was a recent COVID-19 lockdown in my country, so suspension of shipping with DHL was understandable, but the lockdown had ended by the time I was making the new shipping request. I had actually just received my first package from ZenMarket a few days prior to starting the new shipping request, and I had also just ordered some items from Amazon.com from the U.S. with DHL shipping. Also, I did not see any mention about suspending services to any countries on the DHL Japan website. When I asked ZenMarket about this, they said DHL Japan was not accepting shipments to my destination, and that they were waiting for notification from DHL on when they could continue. (I'm not sure if they were just passively waiting for a notification from DHL that may never come.) After waiting a week and seeing no changes, I decided to just use Fedex, and I got my package about a week later. DHL shipping is still not available for my country. This is another example of things going awry when using proxy shipping services like this. While this is not necessarily the fault of ZenMarket in this case, it just goes to show that you can never be certain that things will go smoothly. These experiences have really soured me on using any of these services again, and I would caution anyone using them to expect the worst.