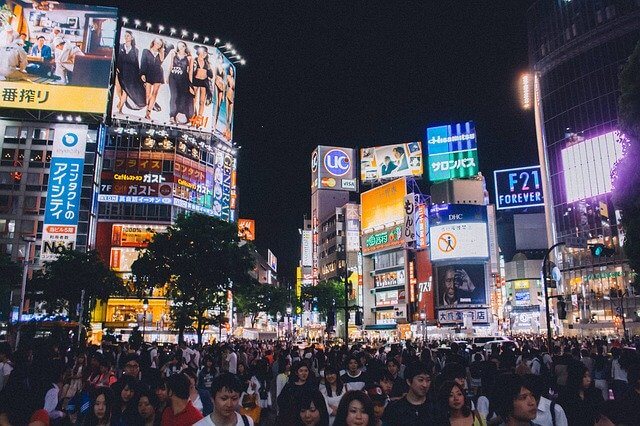 (Notice: After a widespread suspension of postal mail services to other countries because of the pandemic, the Japan Post resumed EMS and AIR services to certain countries. Service to many countries is still restricted, and surface mail or DHL may be the only shipping option for certain countries. There may also be delays with all types of postal mail. For the U.S., only DHL and surface mail are currently available. For more information, visit japanpost.jp.)
We regularly cover Japanese G-Shock collaborations and limited editions that are available from online sites with shipping only to residents of Japan. We will mention if the sites offer international shipping, but they usually don't. One option for shoppers living outside of Japan, aside from buying from third parties on eBay, is to use a proxy shipping service. You will find these types of services by googling "Japan proxy shipping."
Not all proxy shipping services operate in the same way. With some services, you are limited to an international version of certain ecommerce sites or a shopping hub that is different from the original website. These modified stores may not carry the newest releases and limited editions that the regular Japan-only sites offer. With other services, you will need to send a request with the items you want to purchase, then wait for the service to confirm the order, collect your payment, and order on your behalf. That is not ideal when trying to buy certain watches, because that process takes time, and some limited editions watches can sell out in a matter of minutes.
For limited edition watches that may sell out quickly, the best kind of proxy shipping service is one that provides you with a Japanese mailing address to use, so that you can complete the order yourself and avoid any processing delays. When the company receives the item, it will then forward the item to you, after you pay the applicable fees. Package consolidation is available for multiple orders.
The following two shipping services provide a Japanese mailing address and package forwarding: BEX (BENLY Express) and Tenso. We haven't been able to use them ourselves, and we don't endorse them or get paid for mentioning them, but they are reputable companies that many people use.
(The official Casio ecommerce site for Japan is at www.e-casio.co.jp.)
When ordering from Japanese websites, we suggest using a Chrome browser with its built-in language translation feature. The Google Translate app on a smartphone can also translate text with the camera, in case you find words that are displayed as an image. We suggest using these services only for limited edition and Japan-only watches. You are better off buying international releases from authorized sellers in your own country, as it will probably end up costing less, and the warranty of an imported watch may not be valid outside of Japan. Keep in mind that limited edition watches, and even some standard releases, can sell out quickly, so you should try to find out exactly when the watches are going on sale or pre-order and act quickly.
For Japanese auction sites like Yahoo Japan Auctions, which may have rare G-Shock watches and parts that eBay doesn't, it is advisable to use a service that specializes in auctions, such as Buyee, which is powered by Tenso. Buyee also offers shopping hubs for other ecommerce sites that sell G-Shock watches, like Zozotown and Rakuten. Buyee also offers an "Add to Buyee" browser extension/add-on tool that allows you to add items from many other sites beyond the shopping hub sites, including Amazon Japan and Bic Camera. We tried the extension at Bic Camera without completing the purchase (payment methods include credit cards, PayPal, and Alipay). It seems like this method would be much easier than trying to complete the purchase on your own, and the fees plus shipping actually appear to be lower when using the Buyee tool versus Tenso, but the tool only works with certain ecommerce sites. (Other compatible sites that sell a lot of G-Shock watches include Rakuten and Yahoo Shopping. There are also some fashion sites, like Bape.com, that may sell G-Shock collaboration watches, and more sites may be added in the future.)
The same types of proxy shipping services are also available for buying products in other countries, such as the U.S.A. and China. We aren't familiar with any of them, but you can find them by googling " proxy shipping."




Share This Post
More Articles from G-Central