Farewell Zona Casio, you will be missed.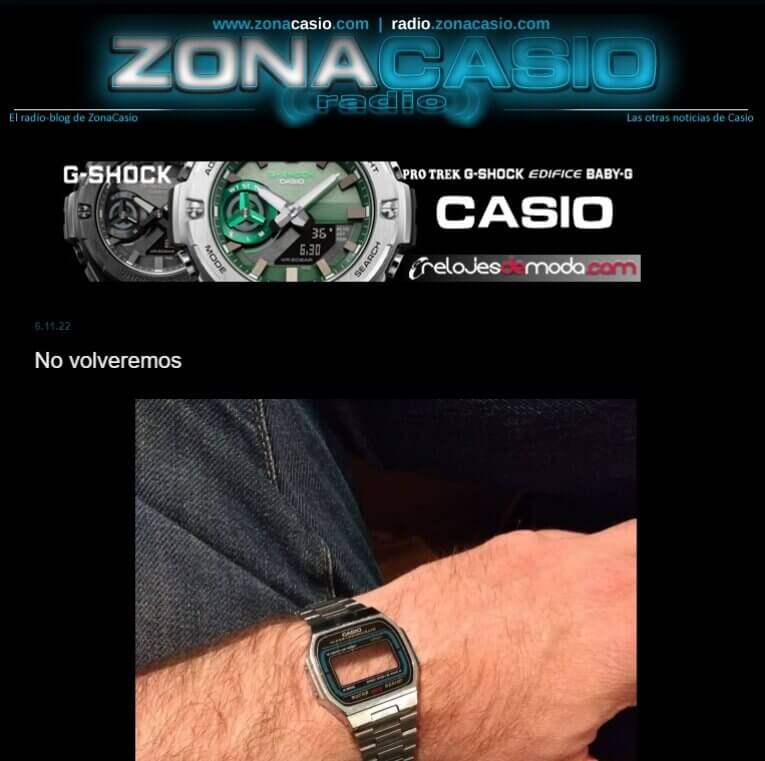 We were hopeful that suspended fan site Zona Casio would reemerge, but that will not be the case, according to this farewell post at zonacasioradio.blogspot.com. Zona Casio has chosen not to divulge more information about who and what caused Blogger to suspend the blog but did reiterate that it was not because of any actions taken by Casio. Judging by the comments, there seems to be someone or a group of people with a personal vendetta against the site and its owner. Zona Casio stated that another one of its blogs was deleted recently (presumably by Blogger again).
Due to the unique nature of the site, its many years of valuable content, and the fact that many people will miss it, we would like to urge Zona Casio to seriously reconsider their decision, or at least put up a copy of the old site on another host. This is a sad way for a site to end, and we all know what Kikuo Ibe would say. (I am not an expert web developer, but I do have a lot of experience installing and using WordPress on many hosts, so please let me know if you need any advice or if there is anything I can do to help.)
Zona Casio existed well before G-Central. We always admired how they marched to the beat of their own drum and weren't afraid to express themselves freely. Their articles that took a look back at older historical Casio watches and products were unmatched, and they often revealed upcoming G-Shock models before anyone else. If this is truly the end, thank you for the many years of your unique insight into Casio and its products, and we wish you the best of luck with your other projects and any future ones.
Update: In a comment on the farewell post, Zona Casio stated that the site is being restored and will be back up at the Blogger location but that it will not be updated in the future. The site is now back online at http://zonacasio.blogspot.com.