The Casio Pro Trek PRG600Y-1, which we already consider a great deal at its list price of $320, is currently on sale at Amazon.com for $192.95 (as of June 5, 2017). This item is "sold by Amazon.com" which means it includes a 1-year Casio warranty. The PRG600Y-1 is one of our top Pro Trek picks. It's unknown how long this sale will last. The previous sale for the GPW-2000-1A Gravitymaster only lasted a few days, so you might want to jump on this one if you're interested. Note that the listing is for the PRG600YB-3 with the cloth band but you have the option to choose the black PRG600Y-1.
Update: The PRG600Y-1 is no longer at its lowest price but it is usually offered at a significant discount by Amazon.
Why is the PRG600Y-1 such a good value? To start with it just looks great and has a simple and classy design with a clean, easy-to-read display. Most G-Shock watches around this price point don't have a second hand, but this Pro Trek does. It also has a black IP stainless steel bezel, STN LCD display for superior visibility, and a "Dura Soft" silicone band for extra comfort. Functionally it's no slouch either with Tough Solar power and the Triple Sensor with altimeter-barometer, compass, and thermometer. It is also water-resistant to 100 meters and suitable for all your summer activities.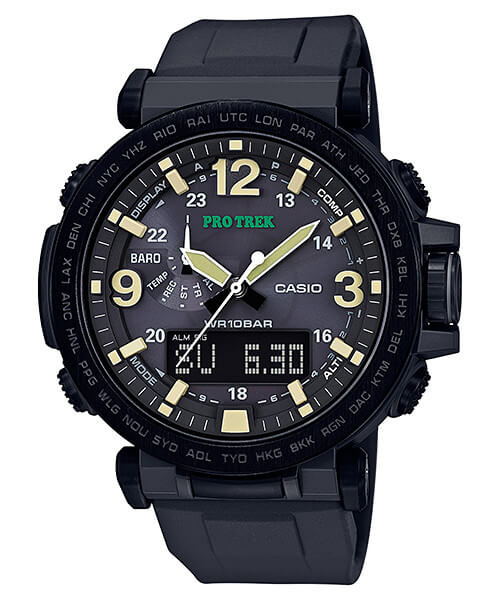 PRG600Y-1 on Amazon
(
G-Central is an independent news site created and maintained by fans and is not an official representative of Casio or G-Shock. G-Central earns a commission on qualifying purchases made from its links. See full disclosure.
)