The wire face protectors known as "bull bars" aren't as common as they used to be and are mostly associated with older G-Shock watches. They used to be included with some early G-Shocks and became a popular accessory item in the 1990s. The bull bar offers extra protection against impacts and scratches and gives the watch an extra-tough look. It was popular with skateboarders and military use and it is one of the few ways you can trick out your G-Shock and make it more unique. These days official bull bars are only available on some import DW-5600 watches (see below), the extra-large GD-400 models (amazon), and some Baby-G watches.
A lot of the appeal seems to be based on the retro aspect as well as its rugged look. Whether it offers a significant amount of extra protection to an already very tough watch is up for debate. In any case they are still popular enough for third party manufacturers to produce them. Right now Amazon and eBay seller JaysAndKays has a steady supply for 5600 models, DW6900/DW6600 models, and for the big case models GA100/GA110/GA120/GD100/GD110/GD120/GLS100. The bull bars are available in black, gray, or silver, and have a PVD (Physical Vapor Deposition) finish for resistance to tarnish and corrosion, so these are some high quality bull bars. A bull bar protector can end up leaving marks on your watch body so you might not want to use it on any rare limited edition watches.
G-Shock Bull Bar Face Protectors For Sale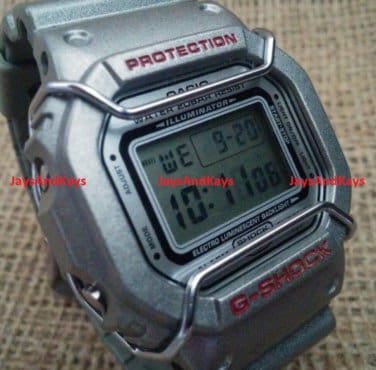 5600 Bull Bars on Amazon
5600 Bull Bars on eBay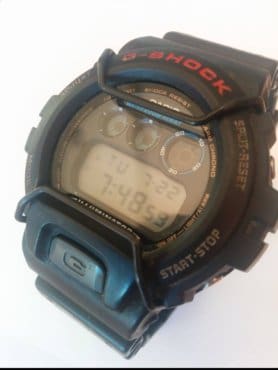 DW6900/6600 Bull Bars on Amazon
DW6900/6600 Bull Bars on eBay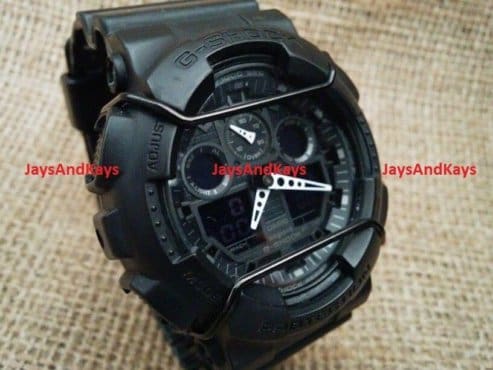 GA100-120/GD100-120 Bull Bars on Amazon
GA100-120/GD100-120 Bull Bars on eBay
Import G-Shock Watches With Bull Bars
The G-Shock DW-5600P watches are import models that include a bull bar face protector. Models include the black DW-5600P-1JF with a bronze bull bar and a reverse display, and the red DW-5600P-4JF and yellow DW-5600P-9JF with black bull bars and standard displays.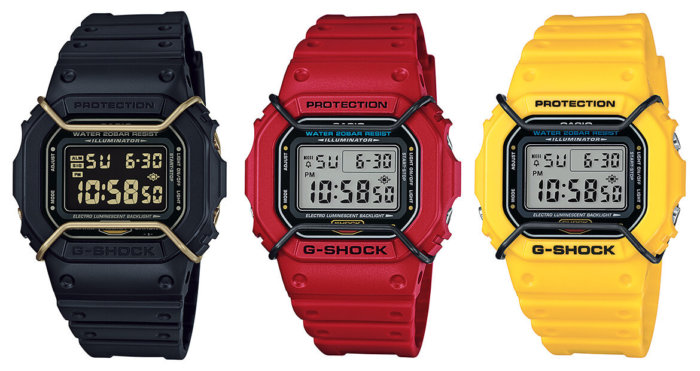 Amazon:
DW-5600P-1JF
DW-5600P-4JF
DW-5600P-9JF
DW-5600P on eBay