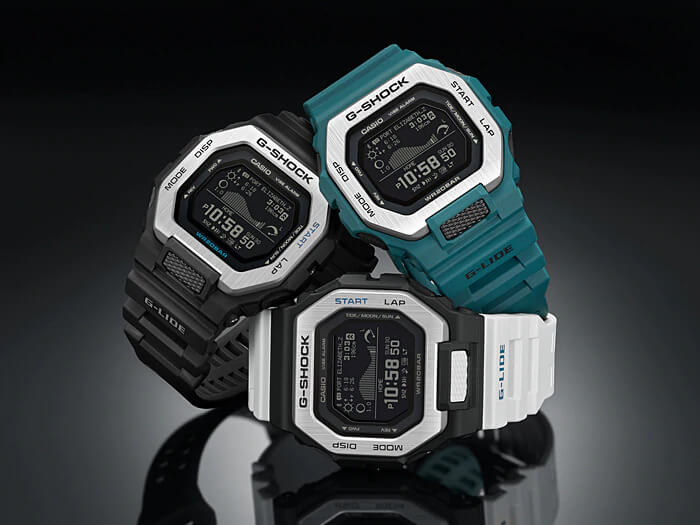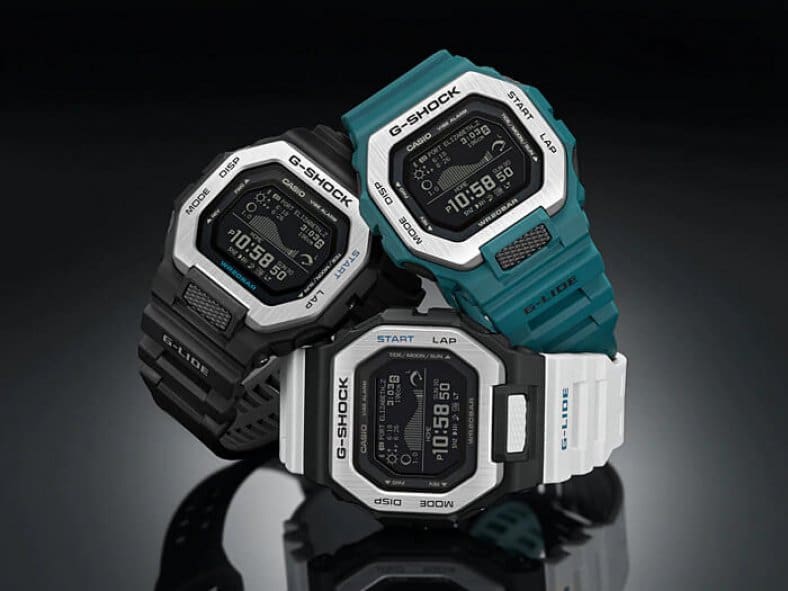 U.S. customers who are thinking about buying the G-Shock G-LIDE GBX100 series may want to act quickly when they have the chance, especially with the GBX100-1, as the series has been selling out on sites that were accepting pre-orders on them. Gshock.com only has the GBX100-2 for sale at the moment. Reeds Jewelers has sold out of the black GBX100-1, but it still has the black and white GBX100-7 and the teal GBX100-2 available. The series is due for release in mid-June. The black GBX-100-1JF is selling particularly well in Japan too, as it is backordered at several prominent retailers.
It's easy to see why the GBX100 is selling well. It has a surprisingly low MSRP of $160 and is full of smart and unique features like a power-saving, high-contrast MIP LCD display, step counter with training functions, Bluetooth mobile link, the best tide function of any G-Shock, sunrise/sunset times, stopwatch and interval timers, smartphone call-email-message notifications, and vibration alerts. It also has a manageable size and a premium look and feel, with its stainless steel bezel and the classic octagonal display shape. The battery life is approximately 2 years.
The GBX100 has been getting favorable reviews, like this video from Watching Casio. For $160, it seems like you can't really go wrong with this watch, and apparently many people are feeling the same way.