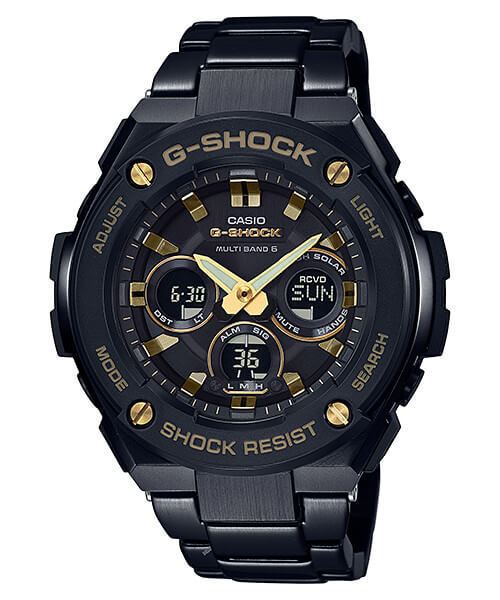 G-Shock release scheduling in America has become rather unpredictable lately, with unannounced watches appearing at Macy's before Japan and unexpected models like this G-Shock G-STEEL GST-W300BD-1ACF being sold by Amazon.com for the U.S. market. It's a bit surprising because none of the GST-W300 models with Tough Solar/Multi-Band 6 were expected to be released in America. Instead of the GST-W300 series, the GST-S300 series with the same design but just Tough Solar (and no Multi-Band 6) was designated for North America. These 300-series G-STEEL watches are a mid-size watch featuring the same design as the original 100-series G-STEEL in a smaller form factor. The GST-W300BD-1A features a black and gold color scheme with a black resin outer bezel and a stainless steel band with black IP.
What makes the GST-W300BD-1ACF different than the imported Japanese version (GST-W300BD-1AJF) on Amazon is that this model is "sold by Amazon.com" which means that the watch includes a 1-year manufacturer's warranty from Casio. This is currently the only G-STEEL model sold directly by Amazon.com other than the Bluetooth-enabled GST-B100D-1A and GST-B100D-1A9 from the GST-B100 Series.

Amazon.com is now also selling the GST-W300-1A which has a black resin bezel, silver body, and black resin bands.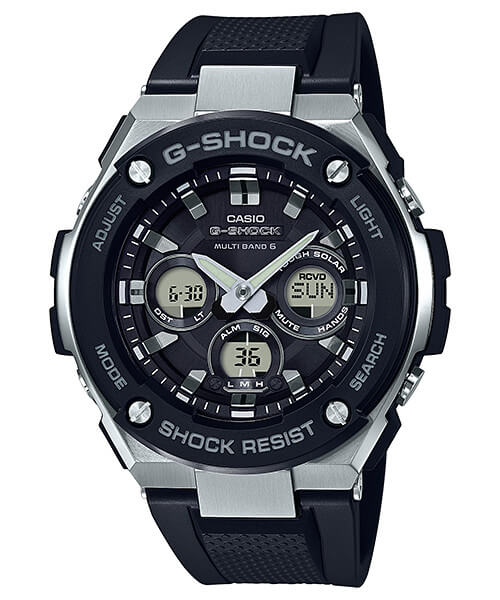 Advertisement: