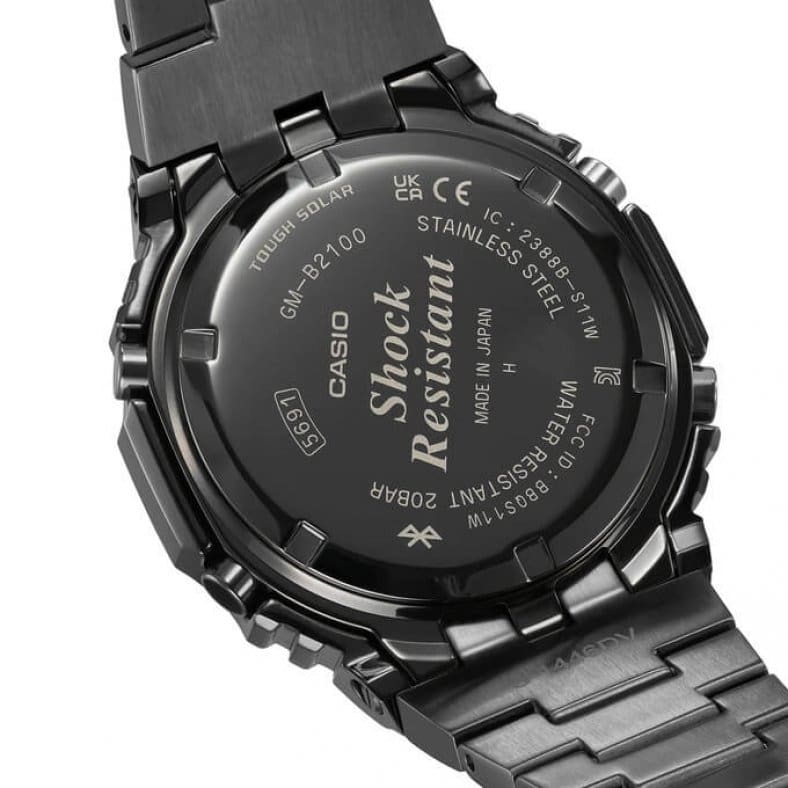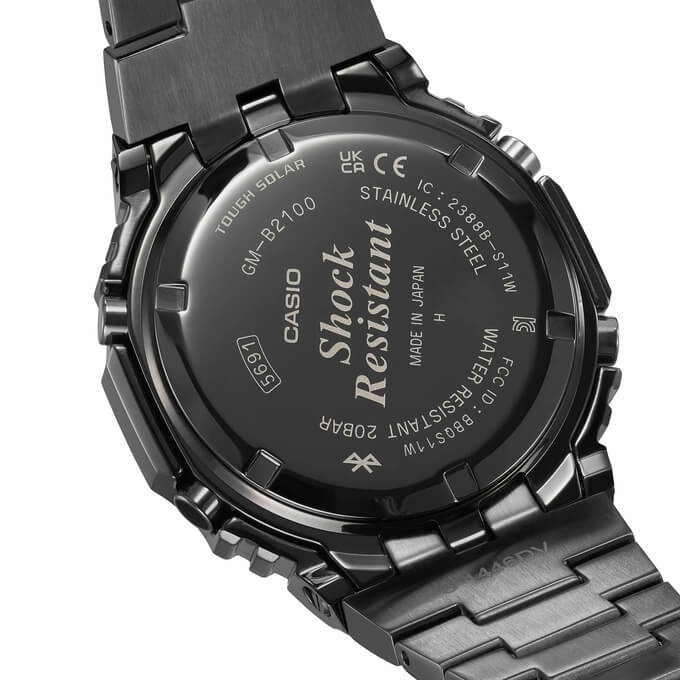 There's no doubt that the full metal G-Shock GM-B2100 will be popular, and if you're interested, you probably don't need any convincing. The GM-B2100 is everything you would expect from a G-Shock, but if you're on the fence about it, there are some variables that you might want to consider before parting with your hard-earned cash.
1. There reportedly won't be a shortage
Japanese fan site Great G-Shock World reported that only a few retailers in Japan have sold out of their GM-B2100 pre-orders (which began 7/29) and that stock still seems to be abundant. Although some models have also been selling out in the U.S. at the first retailers taking pre-orders, more retailers are expected to sell the watch, so it will probably be attainable if you're willing to look around. Unlike most G-Shock releases that begin in Japan and Asia, the GM-B2100 is being released simultaneously around the world, and according to GGW, there needs to be a considerable amount produced in order to do that. After seeing the massive popularity of the GMW-B5000 and the GA-2100, both of which suffered shortages during their launches, it's likely that Casio is better prepared to meet the demand for the GM-B2100. So, maybe you shouldn't let FOMO pressure you into buying one right away.
2. No positive display model
If your eyesight isn't perfect (and maybe even if it is), the small inverted LCD display on the three debut models can be difficult to read, especially in low light situations. The lack of a positive display option is probably the biggest complaint about the GM-B2100 launch, perhaps even above the lack of Multi-Band 6. If you plan to use the digital functions a lot (world time, stopwatch, timer, etc.), you might want to wait for a model with a positive display.
3. 40th Anniversary model(s)
The GMW-B5000 originally launched with two models in silver and gold. That first gold model was a limited edition 35th Anniversary model with a positive display. The GM-B2100 launched with silver, black, and rose gold colorways, with the rose gold being somewhat of a surprise. We have to believe that there is a traditional yellow gold GM-B2100 model coming at some point (and hopefully with a positive LCD display). The G-Shock 40th Anniversary is coming in 2023 (with some limited edition anniversary models expected to be released in late 2022). Could a gold GM-B2100, or some other colorway, be coming for the anniversary?
4. Titanium + DLC + sapphire models
Casio has released a total of twenty-one full metal GMW-B5000 models since the series launched in 2018. While there's no guarantee that new GM-B2100 models will be introduced at the same rate, it's hard to imagine that there won't be a deluxe titanium model with a diamond-like carbon (DLC) coating and a sapphire crystal at some point, like we have seen with the GMW-B5000T models. Titanium GMW-B5000T models are about 34% lighter than the full stainless steel GMW-B5000, which is definitely noticeable on the wrist. A titanium model will cost a lot more than the stainless steel versions, but the titanium GMW-B5000T models have been proven to be quite popular.
5. MRG-B2100
If you prefer more expensive watches, perhaps you might be better off saving your money for a possible MRG-B2100 down the line. It's not known if there will ever be an MRG-B2100, but if Casio can make the MRG-B5000, then they can certainly make the MRG-B2100. The questions are whether there would be sufficient demand for it and whether they would do it for such a recent line. The 2100 line is clearly special, as other best-selling and classic models like the DW-6900 (1995) and GA-110 (2010) never got the full metal treatment (only metal-covered). Assuming the 2100 line remains popular, we won't be surprised if it happens someday, but we will be surprised if it happens anytime soon.