Baby-G launched the Pretty Tough zine Tuesday night at a rooftop party at the Ace Hotel in London to celebrate the 21th anniversary of the Baby-G line. The free zine is made in collaboration with Baby-G and Anti-Agency and features "The Pretty Tough Girls," a group of trendsetters in the realms of fashion, art, and music chosen for their creativity and individuality. The group includes photographer and stylist Phoebe-Lettice Thomson, hair and make-up queens Danielle and Nicole Kahlani, stylist Kylie Griffiths, DJ Lily Mercer, designer Cozette McCreery, and Instagram star Joanna Kuchta.
Look for the Baby-G Pretty Tough zine at the East G-Shock (Dray Walk, 91 Bricke Lane) and Casio London (5B The Market, Covent Garden) stores.
See some more photos at MTV UK.
Update: Now available for viewing and download at baby-g.co.uk.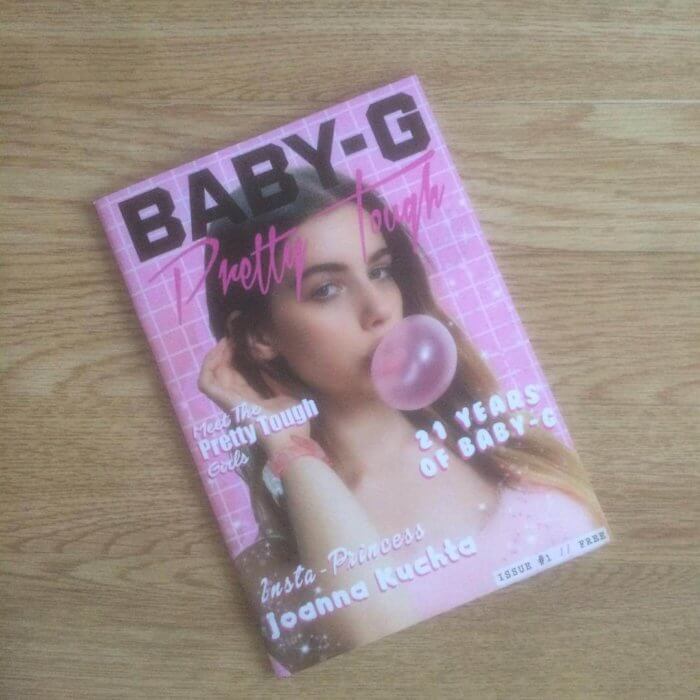 #tbt to our #prettytoughgirls launch and 21st Birthday Party last week! Check out the video by @MrMJDiamond 💗🍧🎉🌆🎂💕🍰🍷 pic.twitter.com/bsH0w7nKJK

— BABY-G UK (@BabyGUK) July 30, 2015