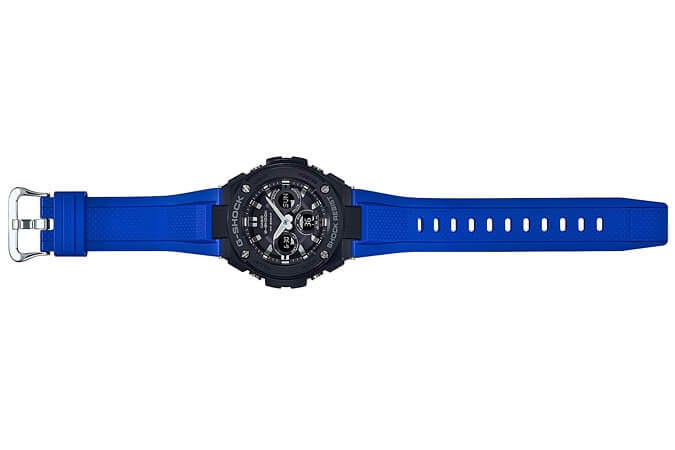 Casio is adding a sporty blue and black option to the mid-size G-Shock G-STEEL 300-series for January. The GST-W300G-2A1JF with Tough Solar and Multi-Band 6 is designated for the Japanese market while the GST-S300G-2A1 with just Tough Solar is an Asia release. These models have blue resin bands, stainless steel bodies with black IP, and resin outer bezels. These 300-series G-STEEL models are a smaller version of the original G-STEEL 100-series and measure 49.3 mm wide versus 52.4 mm.
G-Shock G-STEEL GST-W300G-2A1JF
Japanese Domestic Market release with Tough Solar and Multi-Band 6.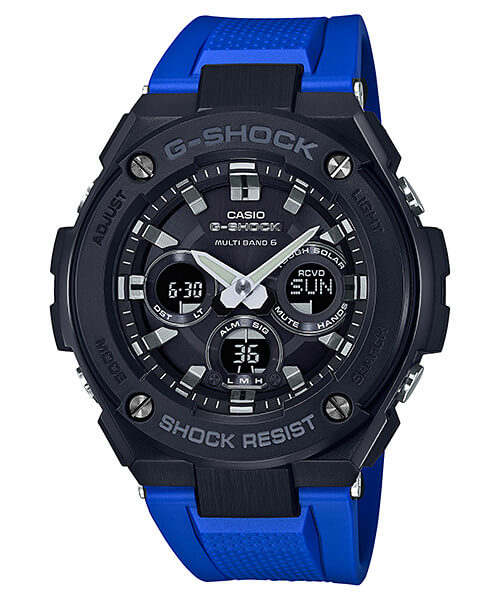 GST-W300G-2A1JF on Amazon
GST-W300G-2A1JF on eBay
G-Shock G-STEEL GST-S300G-2A1
International release with Tough Solar.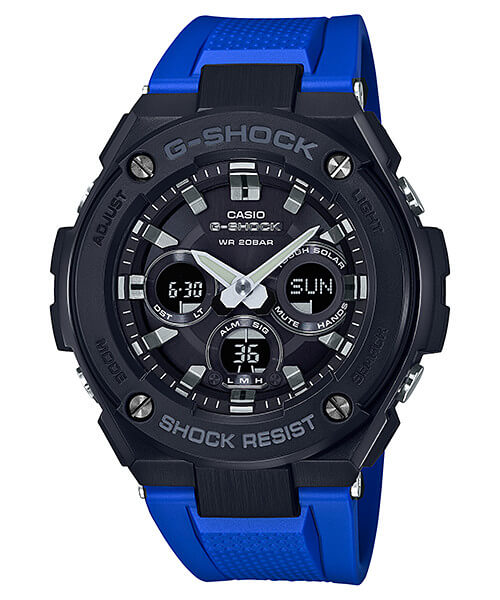 GST-S300G-2A1 on eBay
(
G-Central is an independent news site created and maintained by fans and is not an official representative of Casio or G-Shock. G-Central earns a commission on qualifying purchases made from its links. See full disclosure.
)