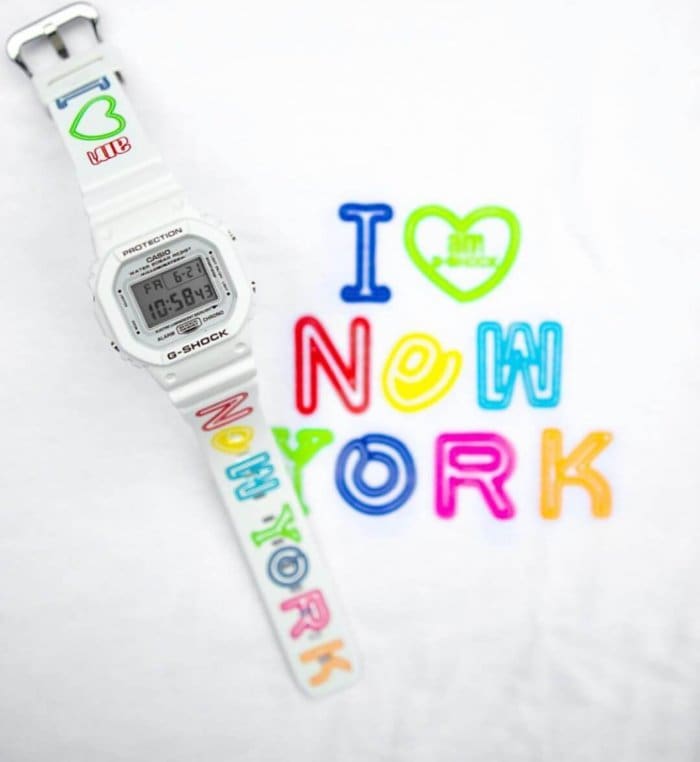 The G-Shock Soho Store in New York City will be hosting a launch party for the After Midnight x G-Shock collaboration on Friday, June 21, 2019, from 7 p.m. to 10 p.m. The G-Shock Soho Store is located at 454 West Broadway. Those interested in attending should RSVP to the email address listed here.
An After Midnight pop-up store will appear on the second floor of the G-Shock Soho Store from June 21 to June 23.
After Midnight (a.k.a. "am" and @aftermidnightnyc) is a New York-based fashion brand specializing in casual streetwear clothing and accessories.
Update: After Midnight revealed the watch: a white DW-5600 with a colorful "I Heart New York" motif on the bands. The watch comes with an exclusive t-shirt and retails for $130 per set. Only 50 sets are available.