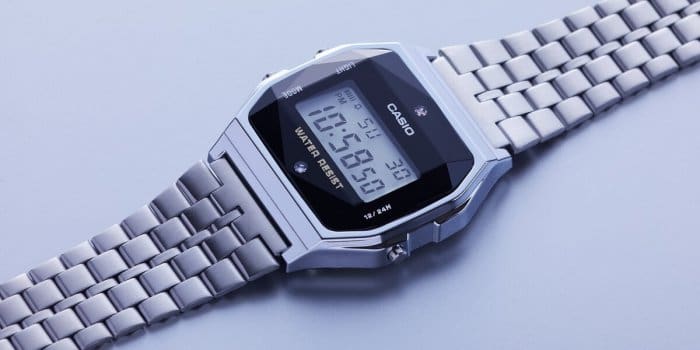 The Casio A159WAD-1 (silver) and A159WGED-1 (gold) are vintage-style digital stainless steel watches with two diamond accents and a three-dimensional cut-glass face for an elegant and classy appearance. These unisex special edition watches are made in Japan and contain real natural diamonds (1/10 carat t.w.). We didn't expect these to be released outside Asia but Macy's is now offering both models for sale. The product pages say "Created for Macy's" but that's probably just another way of saying Macy's is the exclusive North American seller as they are also available throughout Asia. Macy's is selling the A159WAD-1 for $60 USD and the A159WGED-1 for $75 USD. They are available online and at select Macy's stores.
Features include water resistance, 1/100 second stopwatch, daily alarm, hourly time signal, LED light, and approximate 7-year battery life.
The diamonds are conflict-free as Casio states, "The diamonds used for certain models are natural products that have been purchased in compliance with the United Nations resolutions, from legitimate sources that are not involved in the funding of conflict. No synthetic diamonds are used."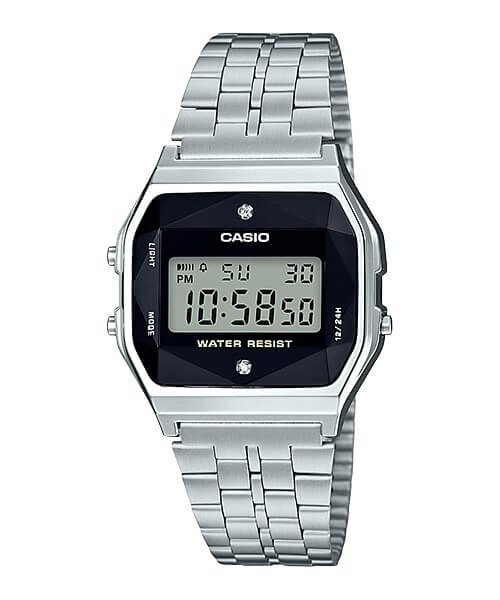 A159WAD-1 at Macys
A159WAD-1 on eBay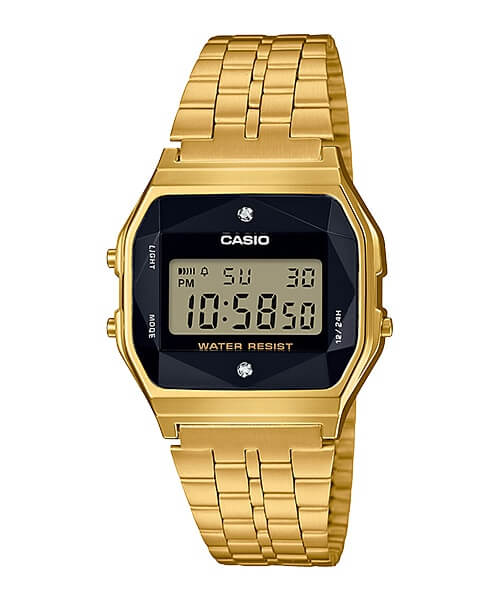 A159WGED-1 at Macys
A159WGED-1 on eBay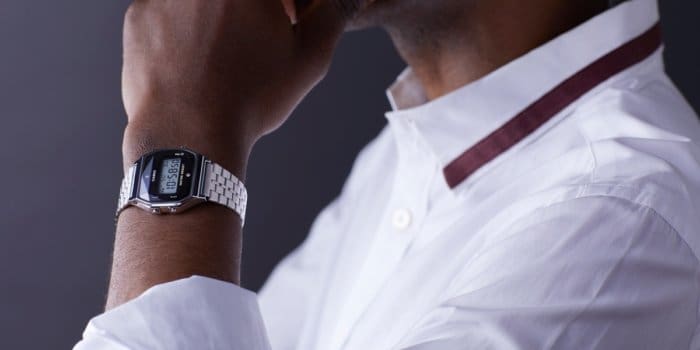 (
G-Central is an independent news site created and maintained by fans and is not an official representative of Casio or G-Shock. G-Central earns a commission on qualifying purchases made from its links. See full disclosure.
)