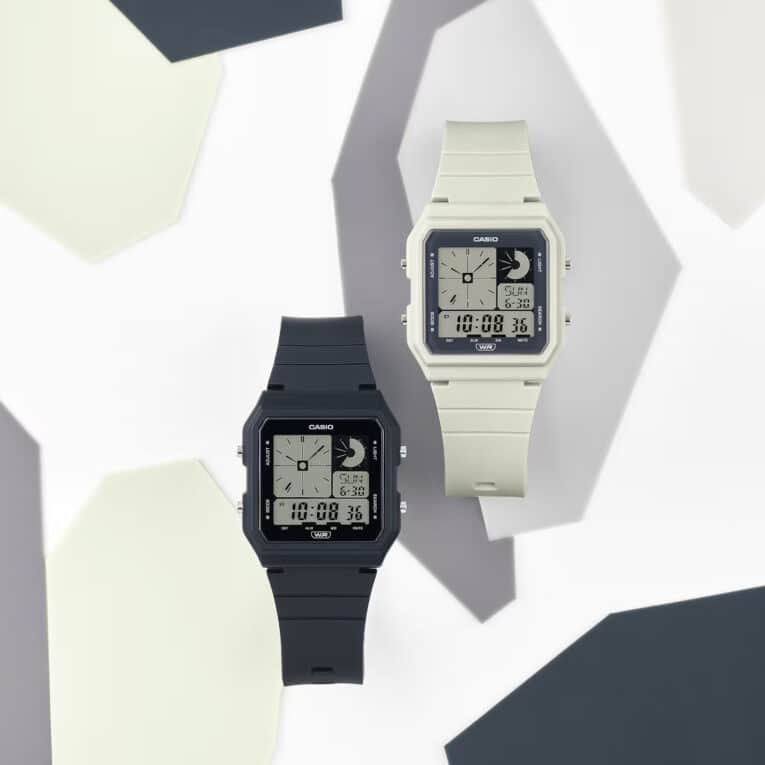 Sometimes a watch doesn't need the highest specifications to be an instant hit. Such is the case with the affordable Casio LF20W-1A, which was released in May and is now sold out at casio.com and walmart.com in the U.S. With its LCD display featuring analog-style digital hands, this watch is part of Casio's "POP" line, which includes more playful and youth-oriented designs. The watch is based on the Casio AE-20W "Twin-Graph" from 1984 and has a retro-tech look with the sort of appeal that the AE1200WH world time series has. An advantage of such an analog-style display is that, like a real analog display, the current time always remains visible when the other functions are being used, and unlike some analog-digital models, the hands won't get in the way of the other display sections.
Although it is has limited water resistance (resistant to splashes but not suitable for swimming) and only about three years of battery life, the LF-20W is well-rounded in its functions, which include multi time with 4 cities, world time, 1/100-second stopwatch, 24-hour countdown timer (measured in 1/10-second increments and settable in second, minute, and hour increments), 5 daily alarms or one-time alarms, hourly time signal, LED backlight with 1.5 or 3 second afterglow, full auto-calendar, and button tone on/off. Like most of the affordable Casio watches in this range, the LF-20W has resin glass and a less accurate quartz movement (+/- 30 seconds a month) compared to G-Shock and Pro Trek watches. The watch measures 37.8 x 33.7 x 8.6 millimeters and weighs 23 grams, making it suitable for various ages and genders.
In the U.S., the LF20W series launched with the black LF20W-1A, off-white LF20W-8A, and gray LF20W-8A2, with a price of $29.95 each. The off-white and gray models are still available from Amazon, but for some reason it is being sold for a lot higher than the Casio price (with Amazon.com as the seller).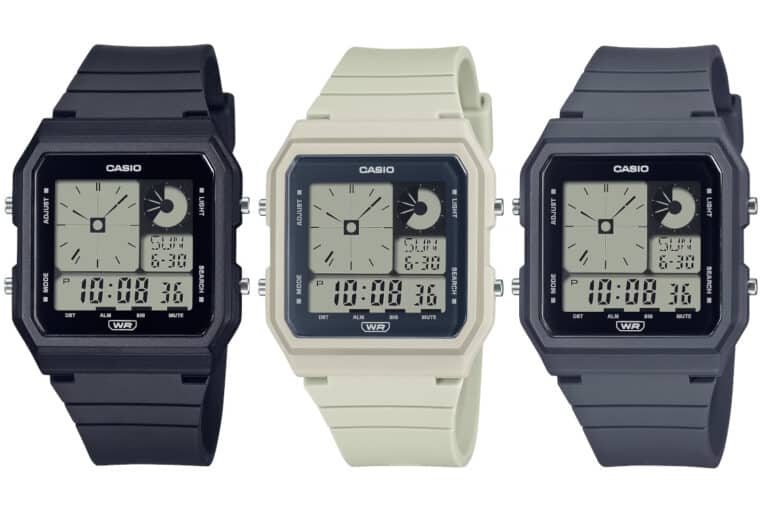 In Europe, only the black and off-white models were released. In Asia, the LF-20W series also includes a green model and a red model: LF-20W-3A and LF-20W-5A (below).