Reports indicate that the updated G-Shock GWM5610U-1 is available at Amazon, Kohl's, and Walmart, although it is still listed as the GWM5610-1.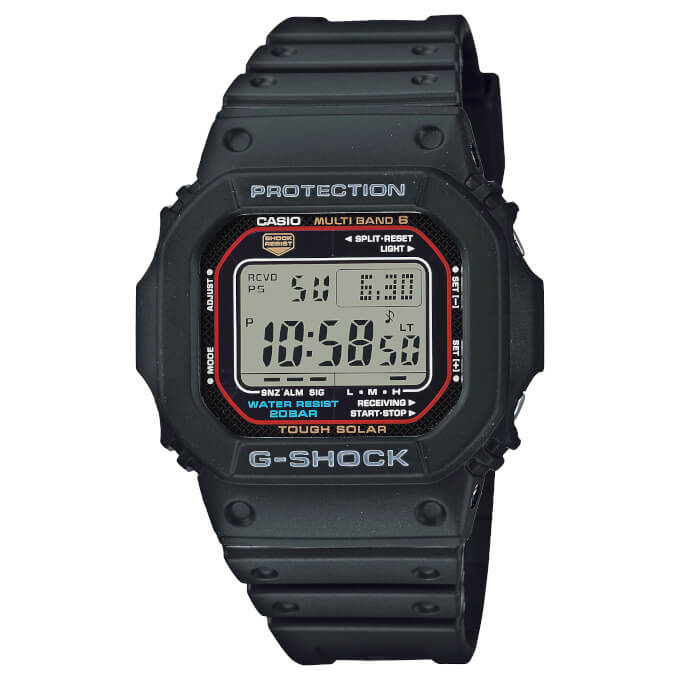 We recently got an email alerting us that Kohl's had a discount on the G-Shock GWM5610U-1 and that it was confirmed by an in-person store visit that it was indeed the GWM5610U-1 with the updated module (3459) and LED light, and not the older GWM5610-1 (thank you Jonathan). A screenshot was included of the Kohl's website showing the GWM5610-1 but not the GWM5610U-1, and when we checked the website we only saw the GWM5610-1 listed.
Then we saw a Reddit post at r/gshock from January 27 about someone ordering the GWM5610-1 from Walmart and receiving the GWM5610U-1, with a photo that clearly showed the GWM5610U-1. We then found a user review on Amazon from January 22 in which a customer received a GWM5610U-1 after ordering a GWM5610-1, and the customer uploaded a photo that shows the GWM5610U-1. (Amazon review link) Two other reviews from January 28 also have a photo of a GWM5610U-1 with module 3495, but a review from January 27 shows the old GWM5610-1.

The older GW-M5610-1 was discontinued according to G-Shock Japan, and we expected the new GWM5610U-1 to be sold in the U.S. at some point, but it was not officially announced in the U.S. yet. (The GW-M5610U-1ER was released in Europe and the U.K., along with some other "U" models.) As indicated by these reports, the listings still show the GWM5610-1, and we don't know of any U.S. retailers who have it listed as the GWM5610U-1. We also don't know of any other retailers that are selling the GWM5610U-1 as the GWM5610-1 at this time.
It's not known if American retailers will just quietly replace the GWM5610-1 with the GWM5610U-1 without changing the name at all, as they've been doing so far, or if they will update the name in their listings at some point. (It seems to be a distribution issue rather than the retailer's decision.) We can't guarantee that you will receive a GWM5610U-1 if you order the GWM5610-1 from Kohl's, Walmart, or Amazon, but if you receive a GWM5610-1, you can always return it for a refund. It may also be possible to find the GWM5610U-1 in stores. To identify the GWM5610U-1, there is a "Light" label on the upper right above the LCD display instead of "EL Back Light," and the module number "3495" and model name "GW-M5610U" appear on the case back cover.
The GWM5610U-1 features Tough Solar power, Multi-Band 6 automatic radio time adjustment, world time, full auto LED backlight (an upgrade from the old EL backlight), and enhanced functions such as adjustable light afterglow, current time display in stopwatch and countdown timer, countdown timer settable in seconds, adjustable date format and language, quick return to timekeeping mode, and more.
See Also: G-Shock 5000U/5600U/5610U Updated Module "U" Series





Disclosure: G-Central is independently managed by fans and is not an official G-Shock site. For official support, visit world.casio.com. Please follow your region's official site for more release information. All articles are written by G-Central. We may earn a commission on purchases from our links to Amazon, eBay, and Reeds Jewelers.
Advertisement: