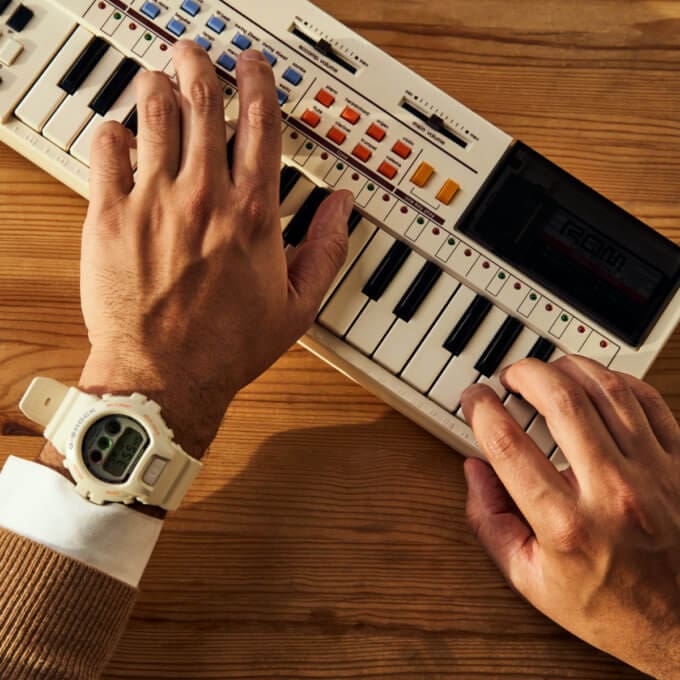 Following the success of last year's first G-Shock collaboration with John Mayer, Hodinkee is releasing another collaboration with the watch-loving musician for 2021. The limited edition "G-Shock Ref. 6900-PT80 By John Mayer" (or DW6900JM21-7CR) has an off-white bezel and band, gray face, and color accents inspired by the Casio PT-80 mini keyboard from 1984.
The base DW-6900 made its debut in 1995 and is one of the most popular G-Shock series of all time. It is known as a preferred model for musicians and streetwear fashion, and it has been spotted on the wrists of stars such as Eminem, Kanye West, and Kid Cudi. The DW6900JM21-7CR features bezel lettering in blue, red, and orange that matches the buttons of the PT-80. Red, green, and gray rings surround the "triple graph" LCD displays, with the red and green matching the lights above the keyboard keys. The engraved stainless steel case back displays John Mayer and Hodinkee logos, and the Japan-made watch comes in exclusive packaging with a rainbow motif.
Customers on the waitlist for the first collaboration were granted early access to purchase the new watch on December 13, which led to it being leaked on social media. An email message from John Mayer stated that the watch was available for them to purchase a day before the public launch, so it appears that the release is imminent.
The G-Shock DW6900JM21-7 has a price of $180 and will be available at shop.hodinkee.com.
Update: The watch is now available at shop.hodinkee.com and at gshock.com. The watch will also go on sale in-store at the G-Shock Soho Store in New York on December 16.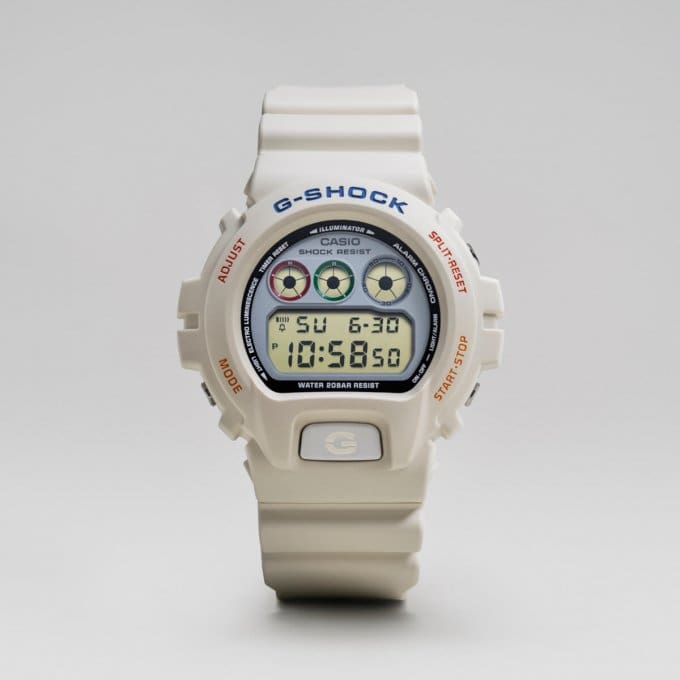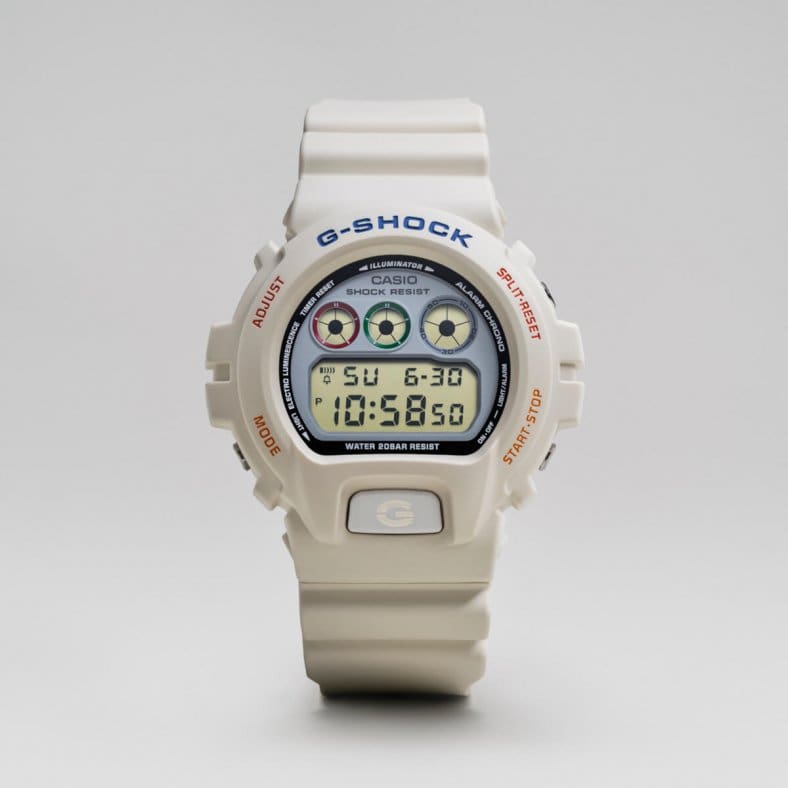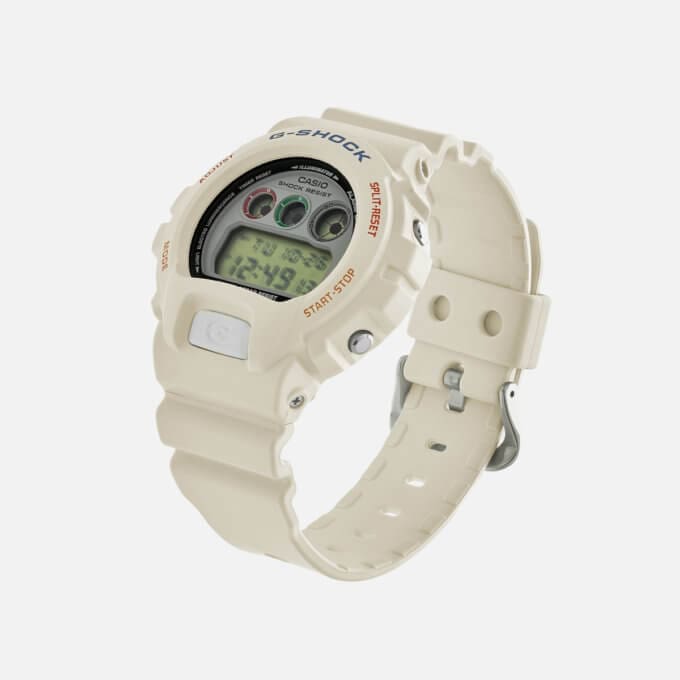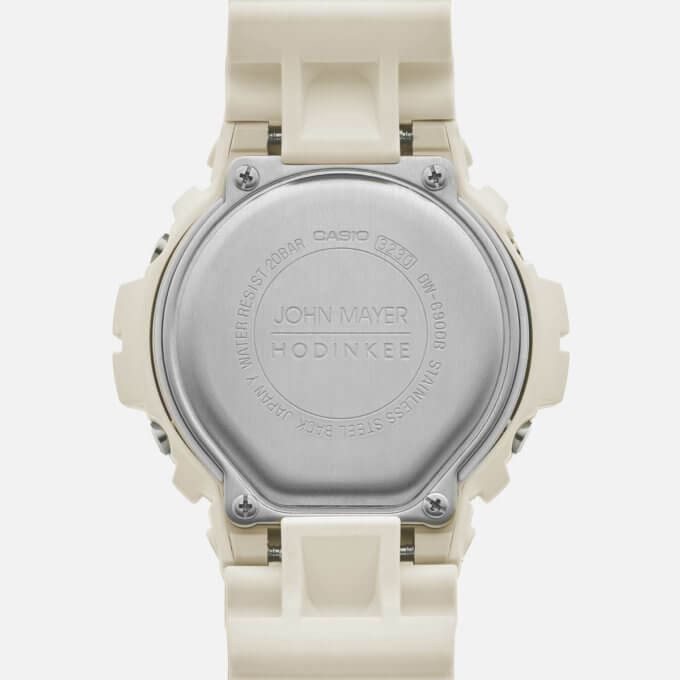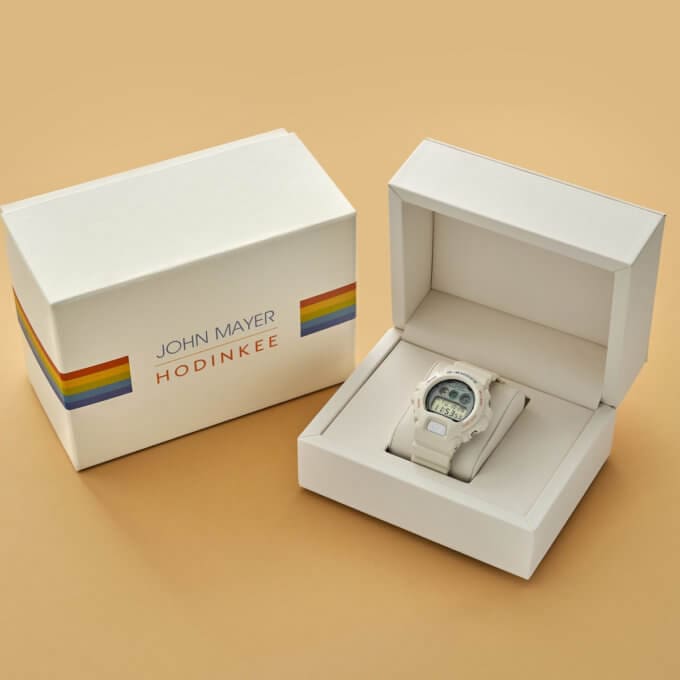 The watch was revealed before launch in an Instagram Story post by Charlie Puth.