The Casio Japan website started selling the GMC-V3ASET watch stand set, which includes two rubber-covered C-ring display stands featuring a white G-Shock logo on a black acrylic base. The set has a tax-included price of 1,650 yen. (The set is also available in Singapore for S$18.)
Casio Japan also sells the "Watch Tree" stand, which has been available for a while. These wooden stands are designed in the shape of a "C" officially (but it looks more like a "G" to us), and they allow a watch to be easily placed and removed without adjusting the strap. These exclusive stands are a collaboration with Frontier Japan's Biboroku brand and are made in Japan with domestically sourced wood. They are available in a natural or brown color for 3,560 yen each.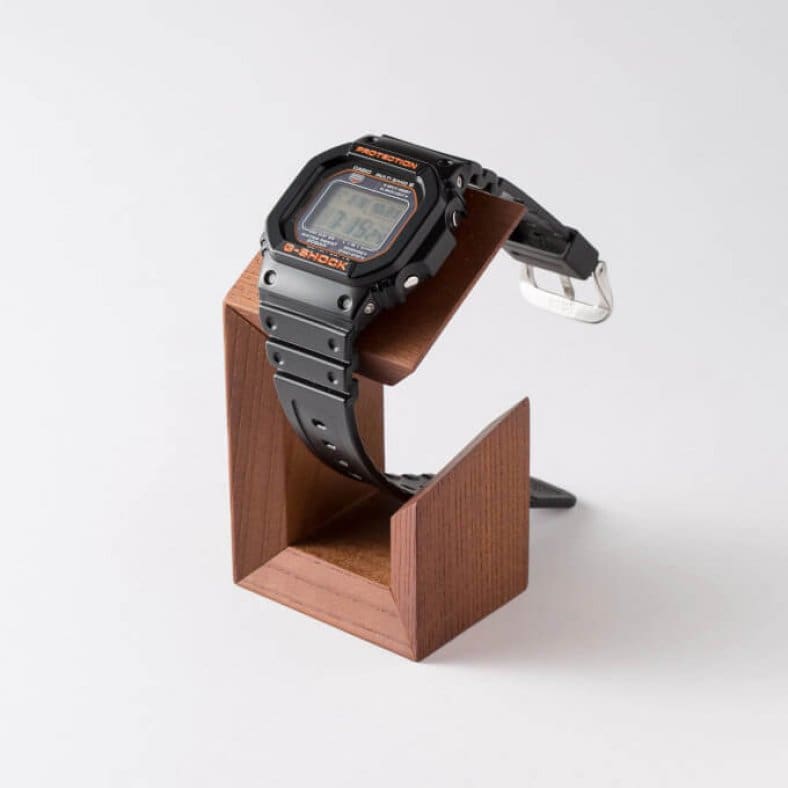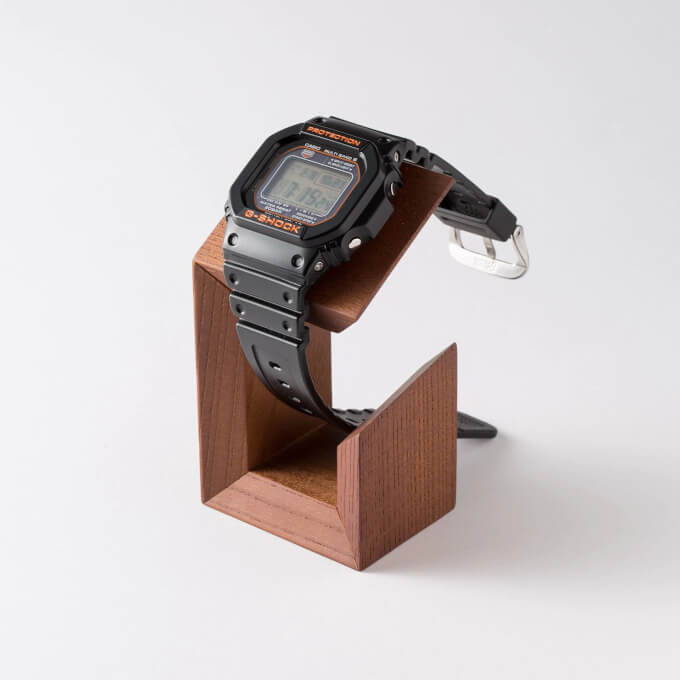 Other watch stands available at Casio Japan include the stackable "Watch Nest" (4,580 yen) and the "Watch Mount" made of a pine wood block and steel base (5,500 yen for single-watch stand, 7,700 yen for dual-watch stand). All of these stands can be used for display purposes or to use a watch as a desk clock.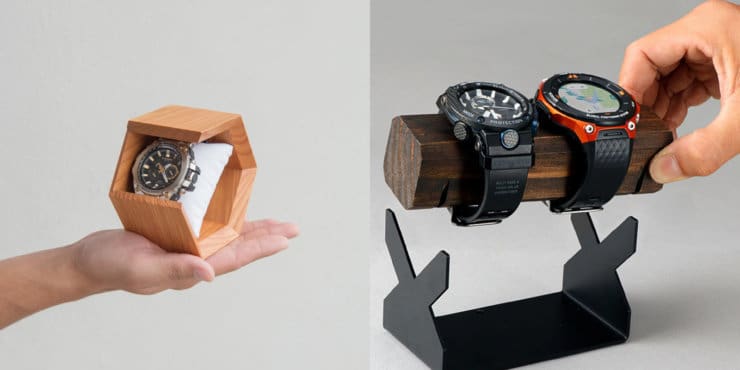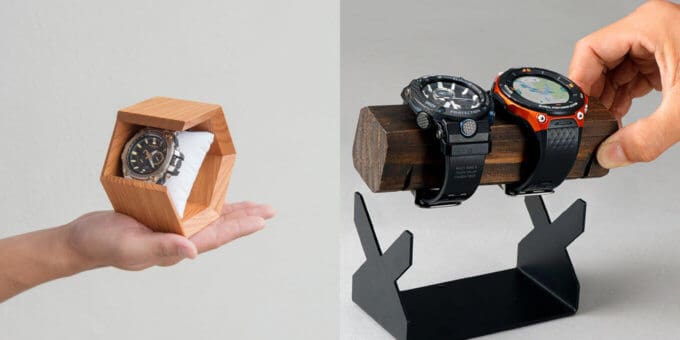 Casio Japan ships to Japan only, but it may be possible to obtain these items in other countries by using a third-party shopping service or a proxy shipping and forwarding service.
Watch Stands at Casio Japan (www.casio.com/jp)