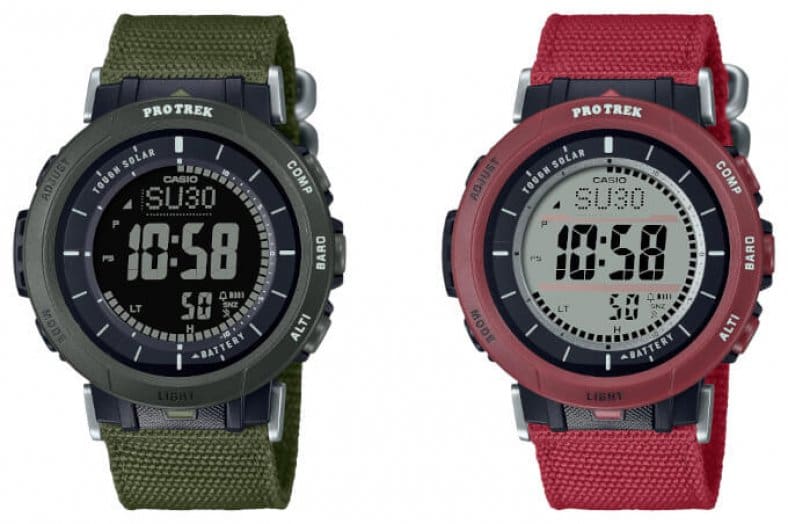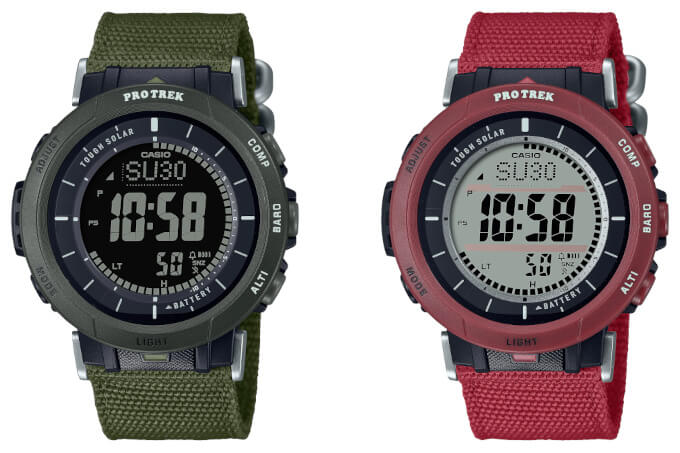 Pro Trek added two new colorways featuring a cloth band to the compact PRG-30 series. The green PRG-30B-3 and red PRG-30B-4 are equipped with Tough Solar power and the Triple Sensor. Each watch weighs 60 grams and is water-resistant to 100 meters. The smaller size (45.2 millimeters wide) in comparison to other Pro Trek Watches makes it suitable for men and women.
In Japan, the PRG-30B-3JF and and PRG-30B-4JF are August 2021 releases with a tax-included price of 28,600 yen each. The PRG-30 series was originally released in the Asia, Middle East, and Africa regions, but not in the U.S. or Europe.
Update: The PRG-30B-3 and PRG-30B-4 are being released in October 2021 throughout Asia.
Pro Trek PRG-30B-3: Green with inverted LCD display.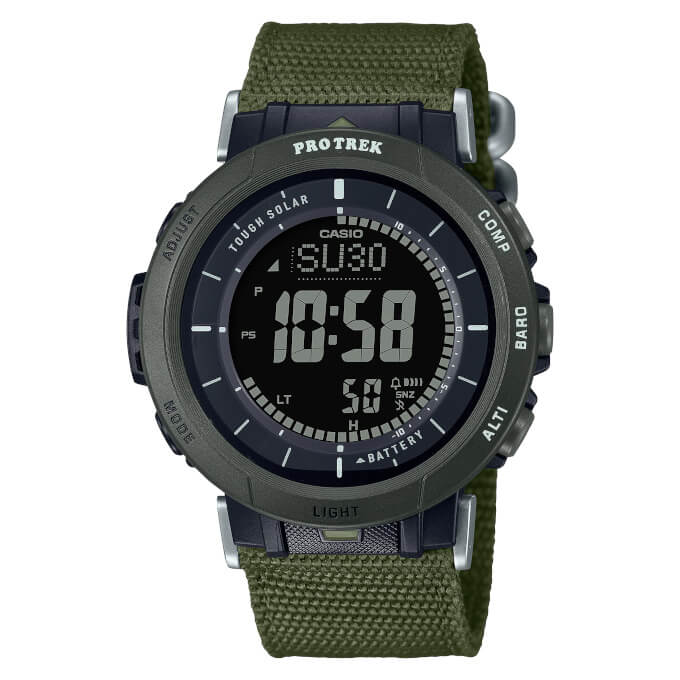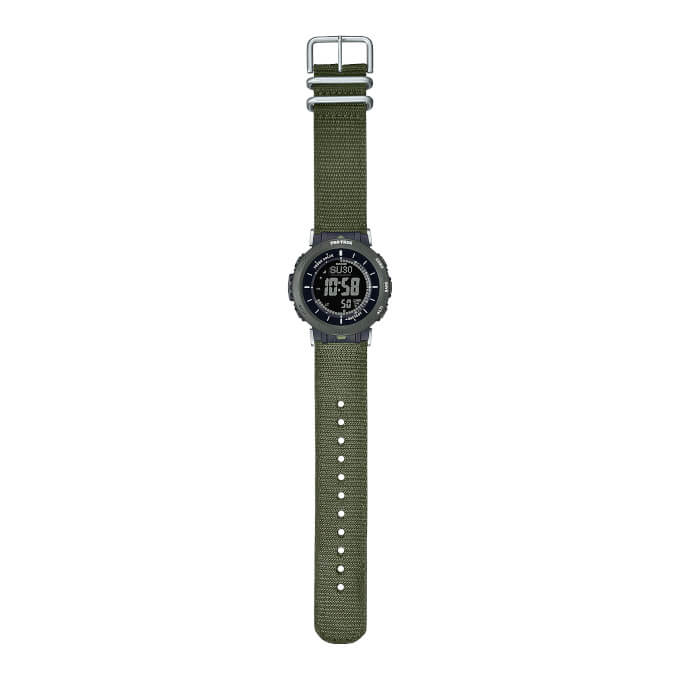 Pro Trek PRG-30B-4: Red with standard LCD display.