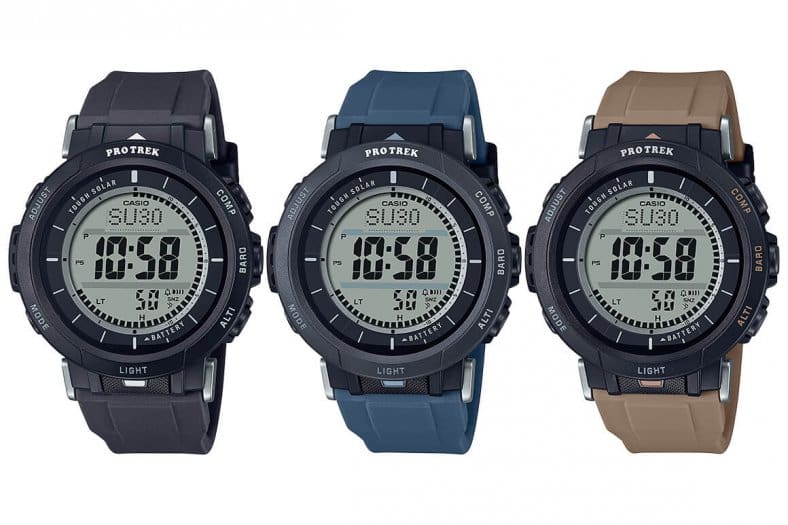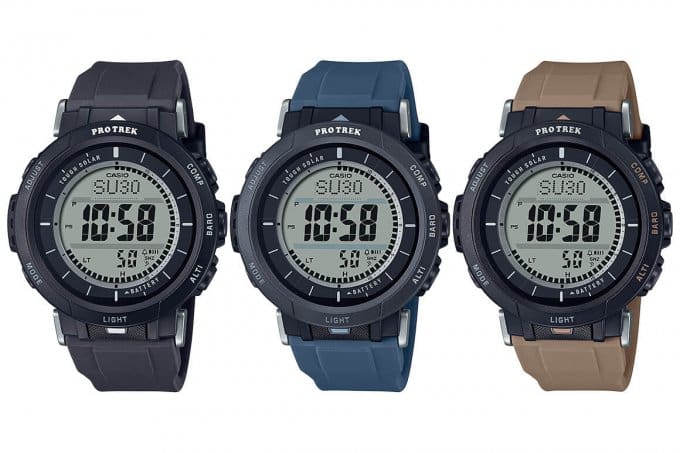 The Pro Trek PRG-30 is an all-new model for spring. Smaller than the PRG-330 and similar in size to the PRW-30, the PRG-30 measures 51.6 x 45.2 x 12.9 millimeters and is designed for campers and trekkers. Though slightly thicker than the PRW-30, it has a resin bezel and weighs 2 grams less at 34 grams. (Note: Unlike the PRW-30, the PRG-30 does not have an STN LCD as we reported earlier, but it does have a new "easy reading" bold font.)
Major features include Tough Solar power, 100-meter water resistance, Triple Sensor (altitude and barometric pressure, direction, and temperature), barometric pressure trend display and alarm, mineral glass, low temperature resistance (-10° C), sunrise and sunset time, Durasoft silicone band with quick-release slide levers, and full auto Super Illuminator LED light with adjustable afterglow. Other features include 1/10-second stopwatch (1,000 hours, with split), 5 alarms with 1 snooze, battery level indicator, and power saving function.
The three debut models are the PRG-30-1JF with black band, PRG-30-2JF with blue band, and PRG-30-5JF with brown band. The PRG-30 series will be released in April 2021 in Japan, with each model costing 30,800 yen (tax-included). The PRG-30-1, PRG-30-2, and PRG-30-5 were also announced for the Asia region.
Pro Trek PRG-30-1: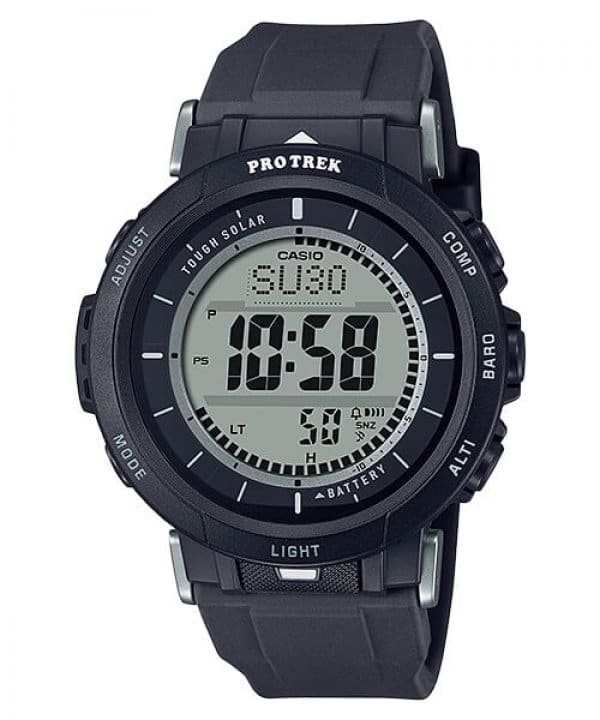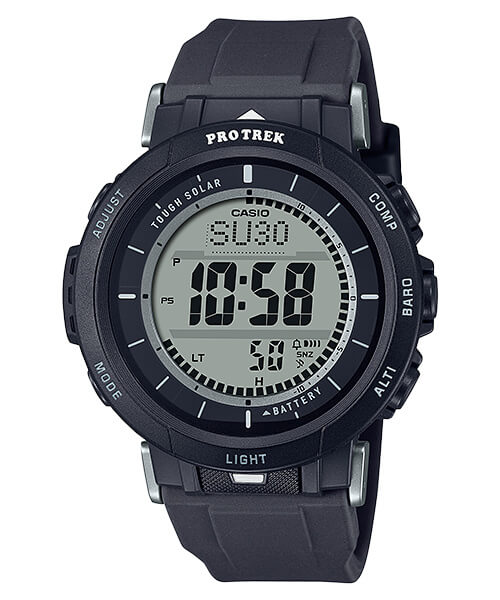 Pro Trek PRG-30-2: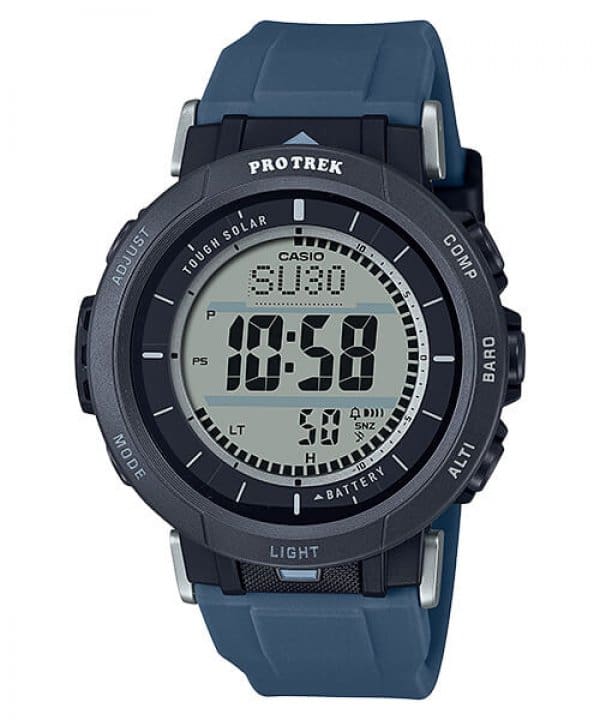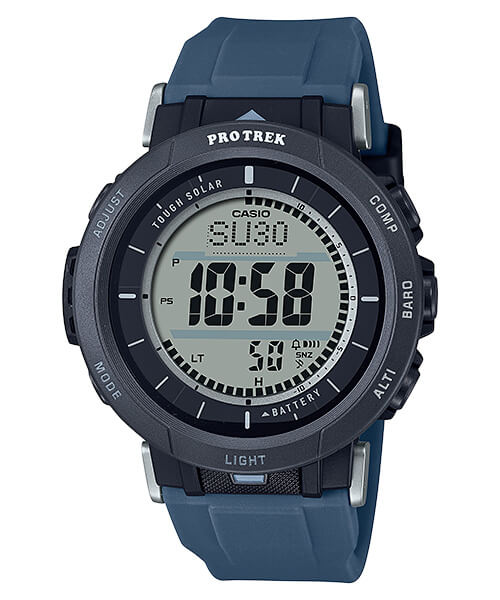 Pro Trek PRG-30-5: