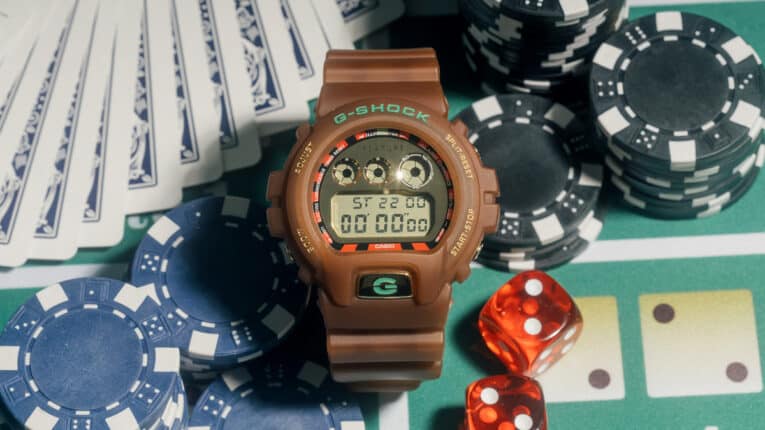 To celebrate the 40th Anniversary of G-Shock, Las Vegas sneaker and streetwear boutique FEATURE is releasing its second collaboration. The G-Shock DW-6900 "24HRS in Las Vegas" edition is inspired by casino table games. FEATURE and G-Shock are also hosting a 40th Anniversary party at We All Scream nightclub at 517 Fremont Street on October 15.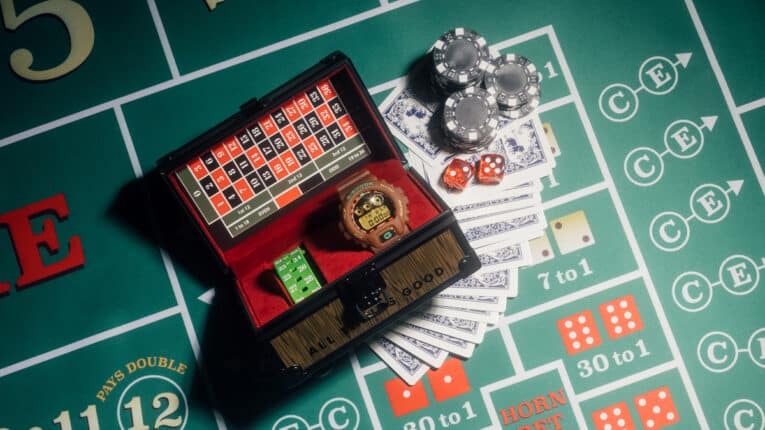 The colors of the Feature x G-Shock DW-6900 watch are based on those found on a roulette table and other casino games. The translucent brown bezel and band represent the wood of the roulette wheel border, and the buttons are gold like the roulette spinner. The turquoise logo paint represents the felt surface of table games. The translucent red band keeper represents the dice used in craps. A black and red roulette-like ring borders the display of the watch. The EL backlight displays the tagline, "All Things Good," and the watch has a custom engraved stainless steel case back. The exclusive trunk-style case includes a second green resin band with roulette numbers printed on it. The watch will be released on October 21, 2023.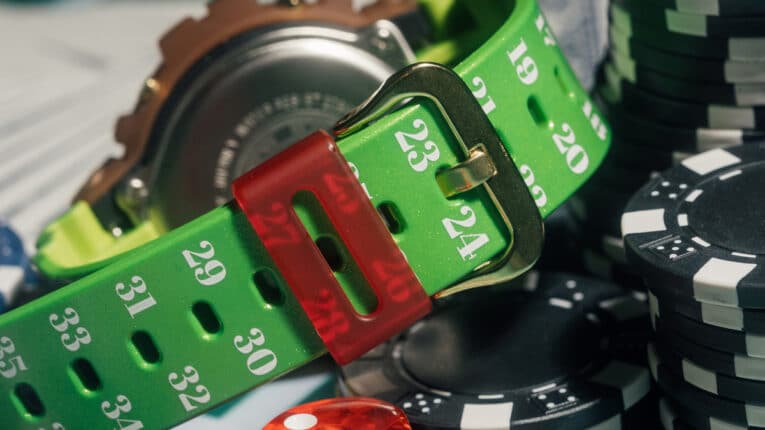 FEATURE was founded in 2010 as a sneaker store in Las Vegas Chinatown and now has additional locations at Wynn Las Vegas, Calabasas (California), and Scottsdale (Arizona).
FEATURE Official Site at feature.com (International shipping available)
The watch will also be available at casio.com/us for $170 at with the model name DW6900FTR23B5.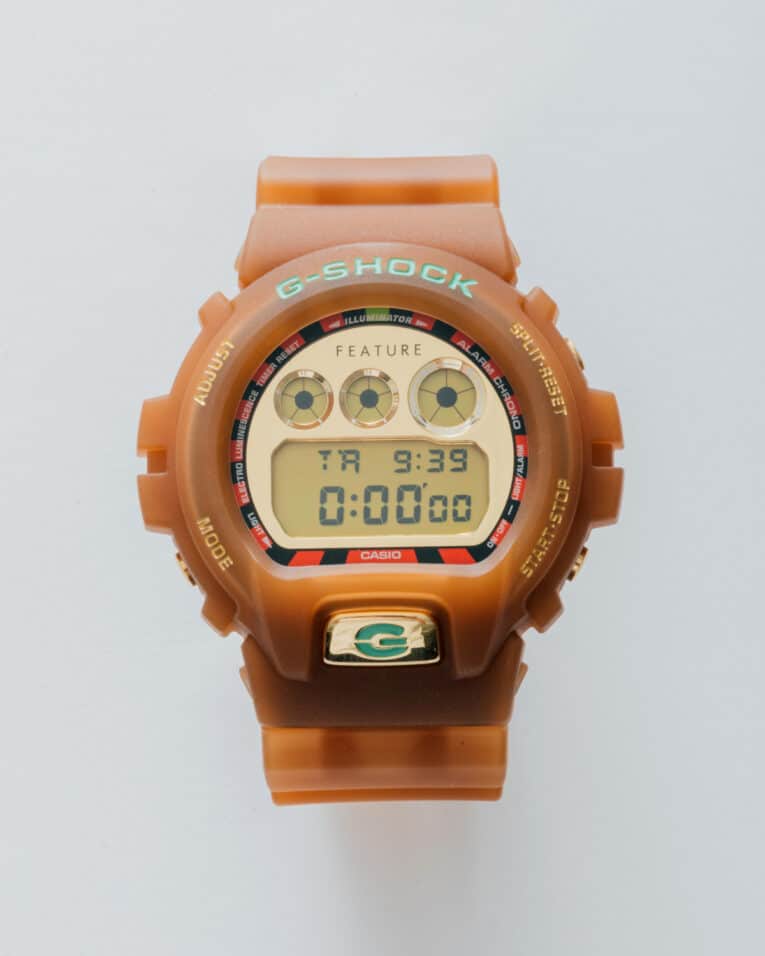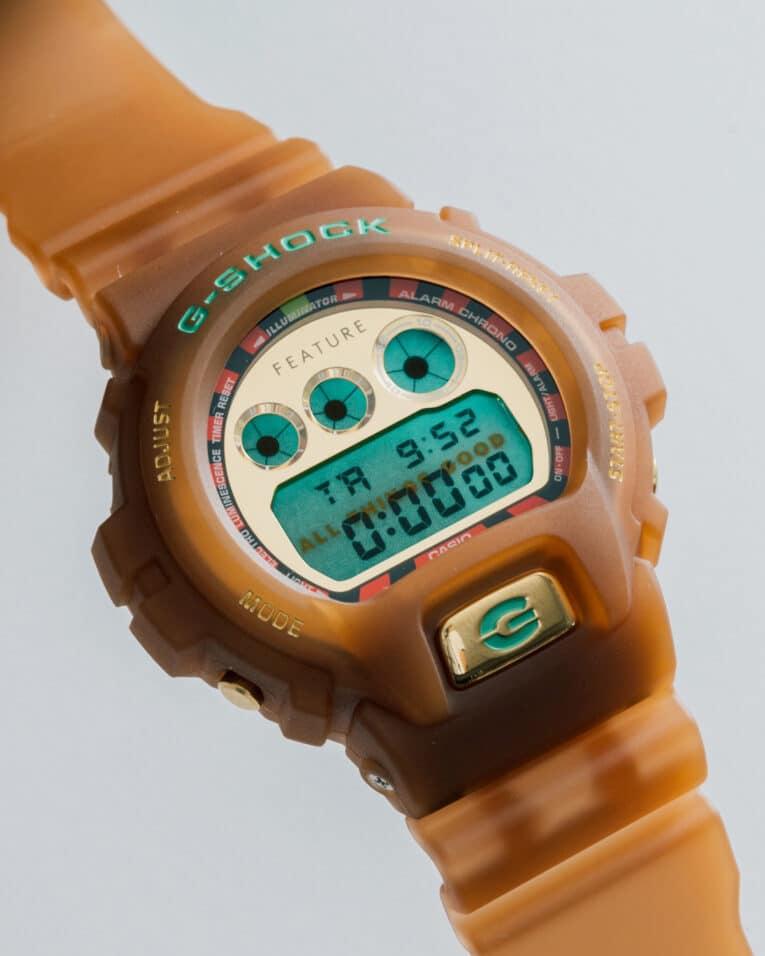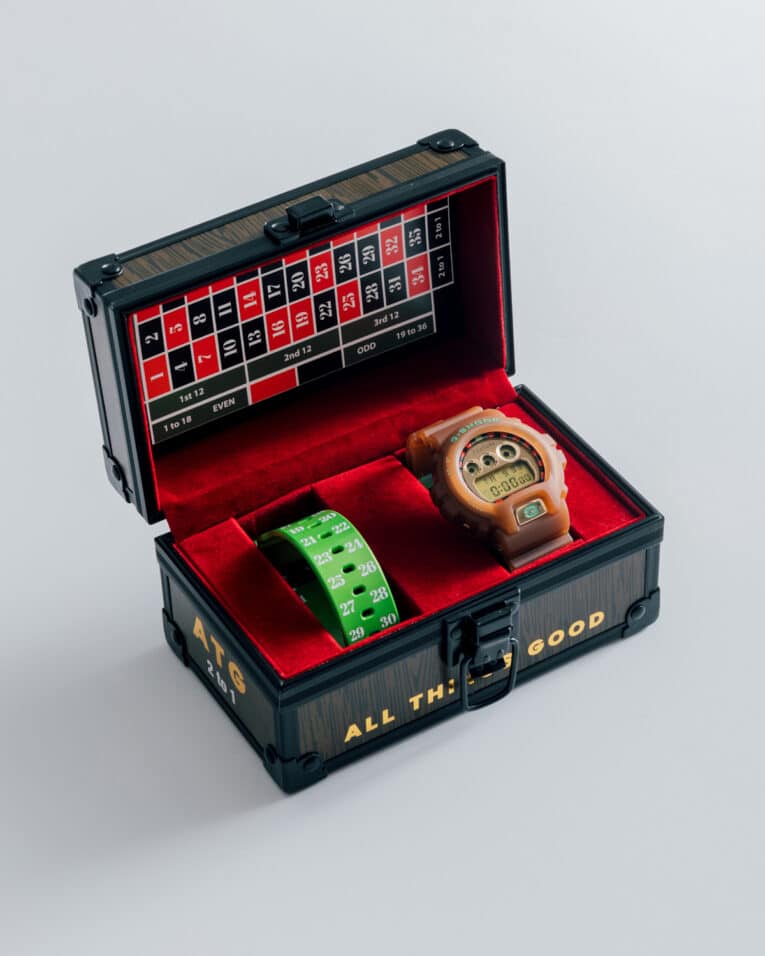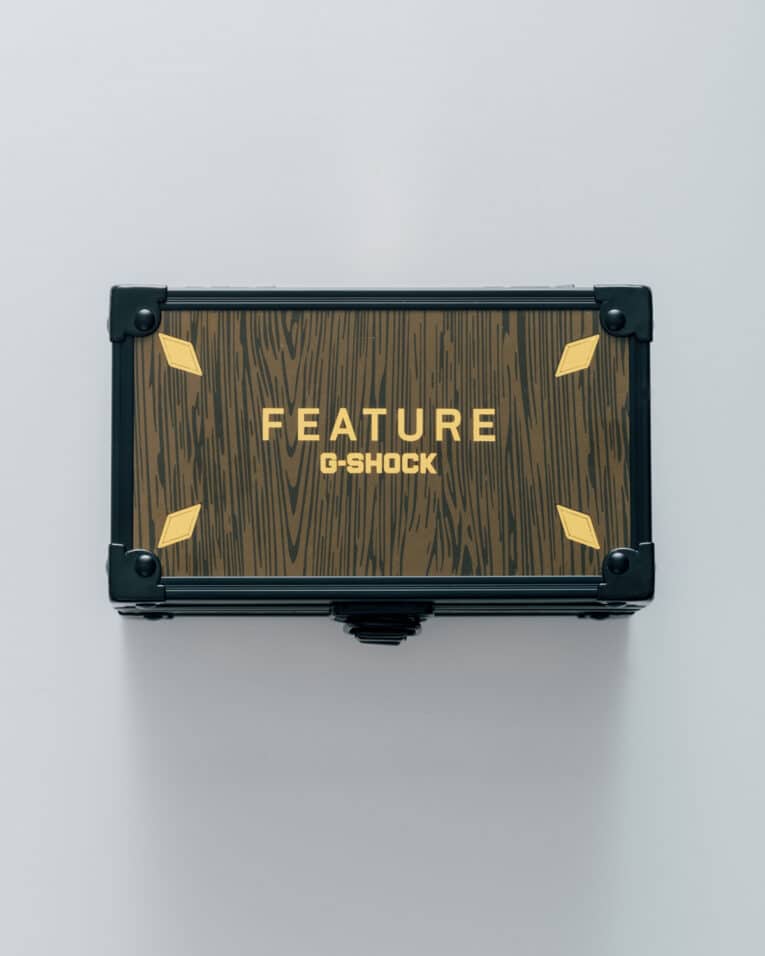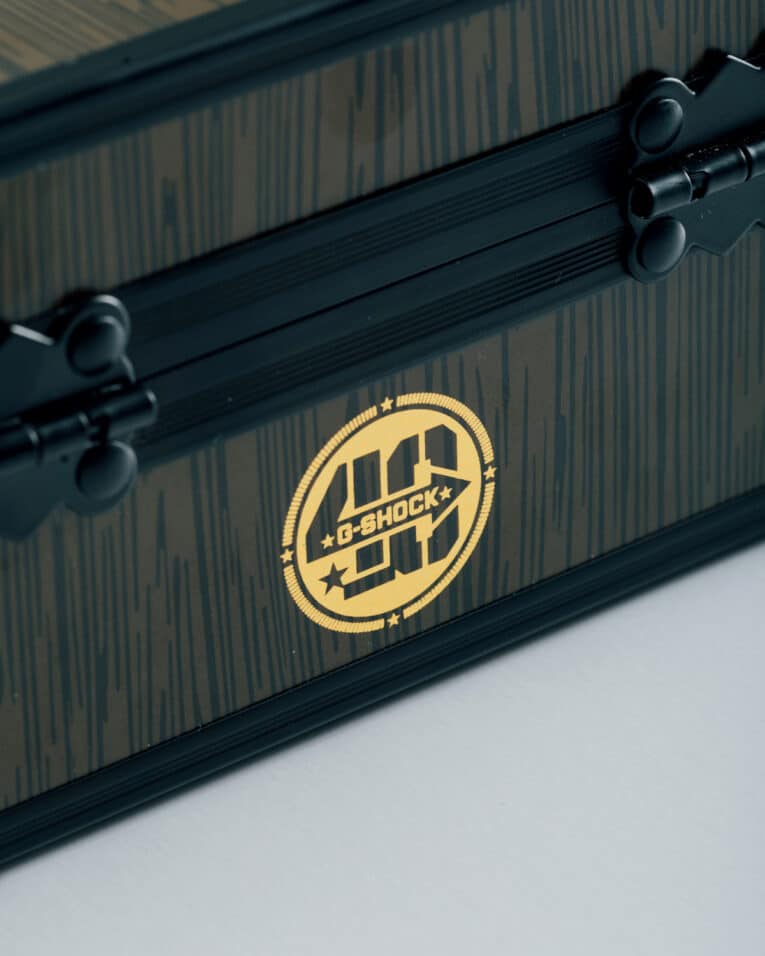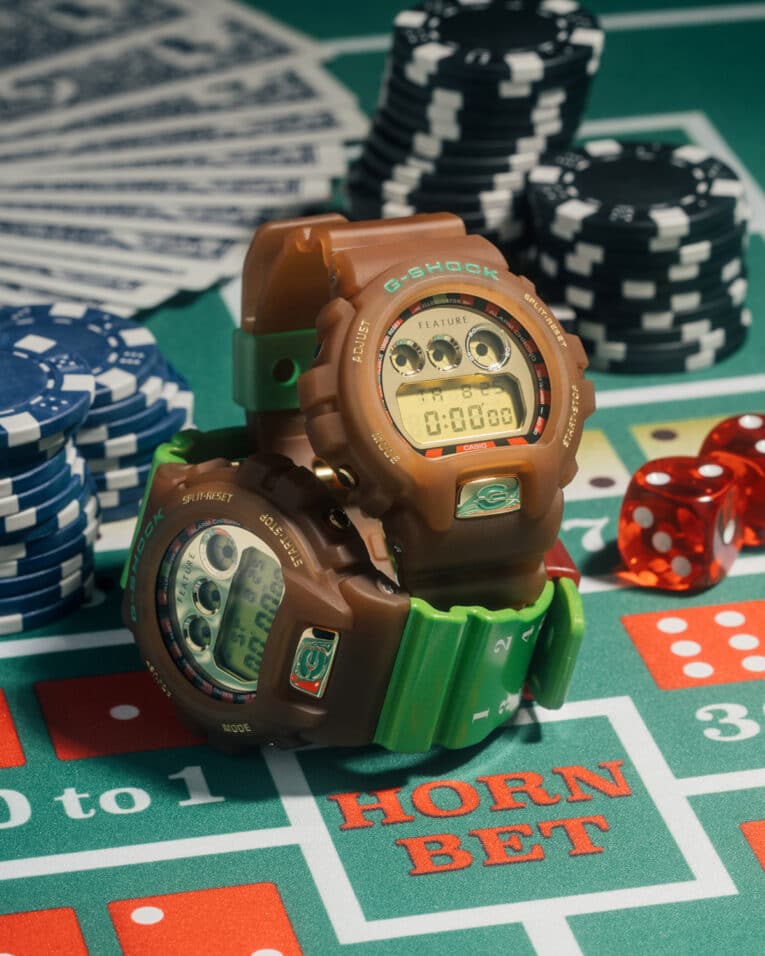 The watch will be released on October 21, 2023.