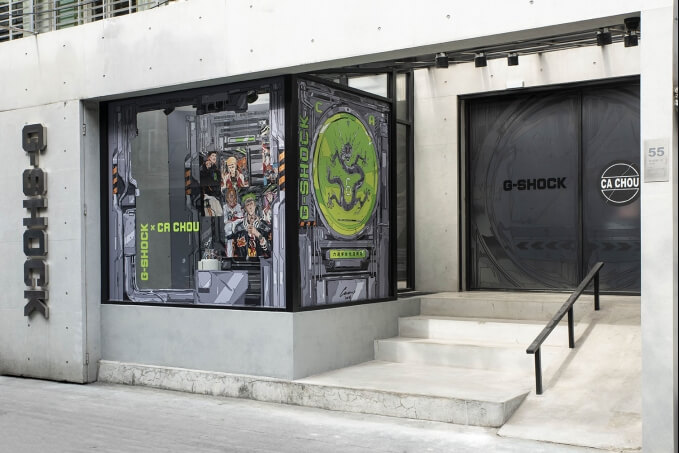 G-Shock is teaming up with artist C.A. Chou (a.k.a. Chien-An Chou) to commemorate the sixth anniversary of the G-Shock Taipei Store and its recent renovation and reopening. The partnership includes the release of the limited edition G-Shock DW-5600SKGT6. The watch is a collaboration with the artist's CA CHOU clothing brand and is a translucent skeleton model with custom printed bands. The custom design depicts a robot arm, which is a common theme in Chou's recent cyberpunk-inspired artwork. The watch is reportedly limited to 66 pieces and is expected to be released in February.
A special exhibition, including artwork depicting Chou's spring clothing collection, will be on display at the G-Shock Taipei store from 31 January to 31 March. The exhibition extends into the store basement, which will be open to the public for the first time.
The G-Shock Taipei Store is located at No. 55, Lane 161, Section 1, Dunhua South Road, Da'an District and is open from 14:00 to 22:00.