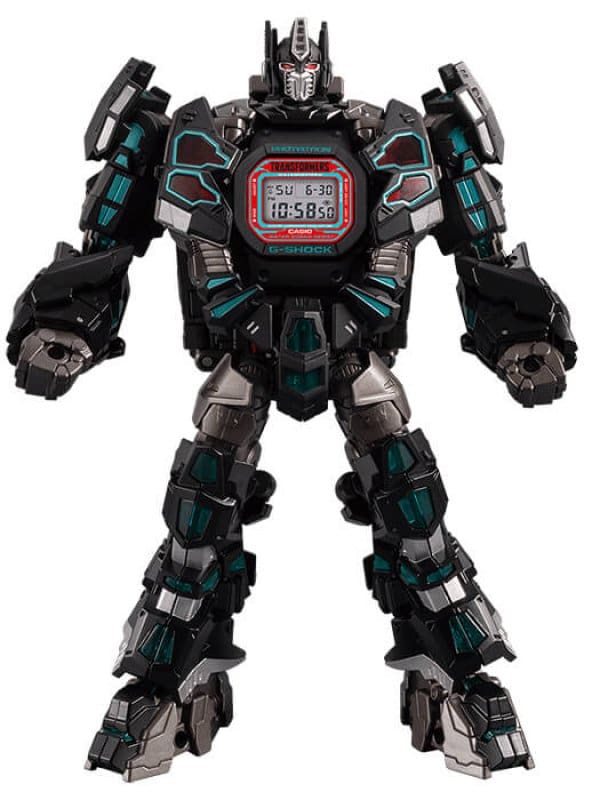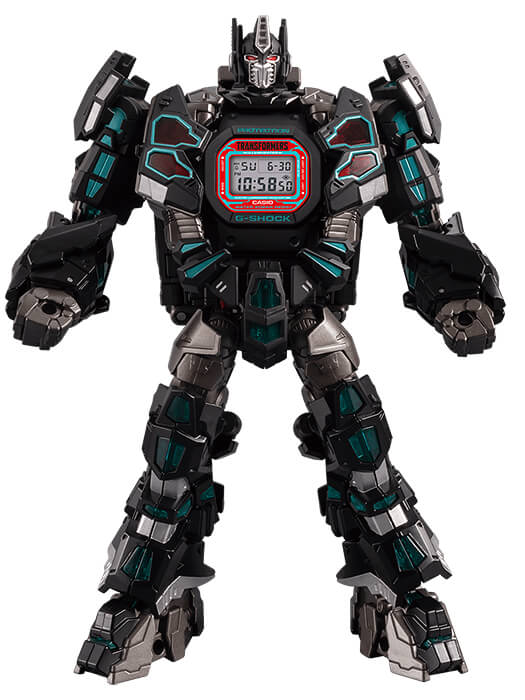 The Transformers Optimus Prime G-Shock collaboration was one of the biggest limited edition releases of 2018, and Casio and Tomy will be following it up with another special release for December 2019. The DW-5600TF19-SET box set is similar to the first collaboration, but instead of an Optimus Prime robot figure and a DW-6900 watch, it includes a Nemesis Prime figure and a custom G-Shock DW-5600. Nemesis Prime is the evil clone of Optimus Prime and a member of the Decepticons.
The black DW-5600TF watch has red and blue-green accents and a dual-layer band. The custom EL backlight displays the Decepticon insignia when activated. The watch fits into the chest area of the robot figure which can transform into a pedestal display mode and the robot action mode. Like the Optimus Prime collab, the figure is also able to house other 5600 and 6900 G-Shock models.
The Transformers x G-Shock DW-5600TF19-SET Master Nemesis Prime box set was announced for a December 7, 2019, release in Japan with a list price of 30,000 JPY plus tax. G-Shock Japan has a page for the collaboration at g-shock.jp/products/transformers. Takara Tomy currently has it listed at takaratomymall.jp (for 33,000 JPY) and will be conducting lottery sales (with applications open from November 18, 12:00, to November 21, 13:00).
Update: G-Shock did not announce the set for Asia (outside of Japan) in December 2019, so it looks like this will be a Japan-only release.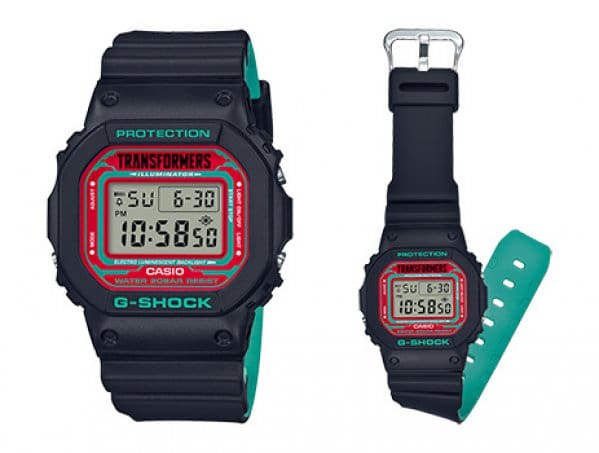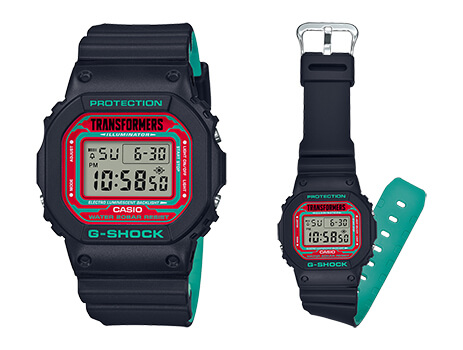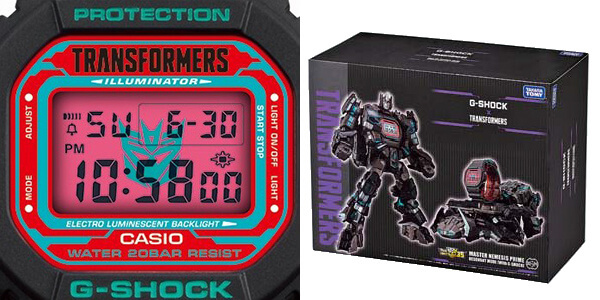 DW-5600TF19-SET with DW-6900TF-SET (2018):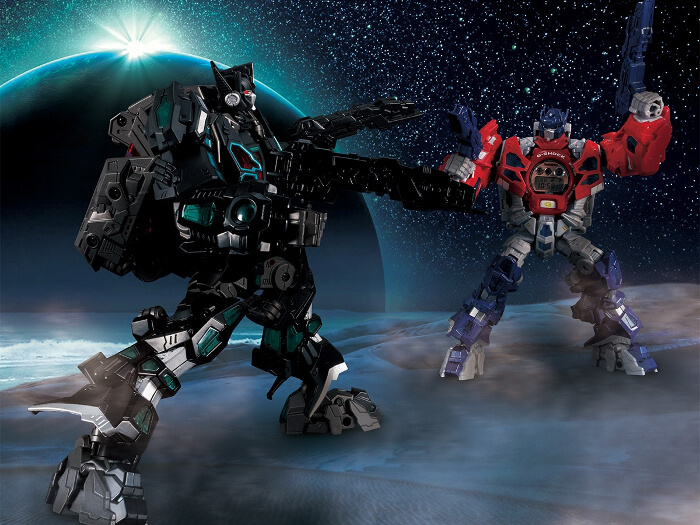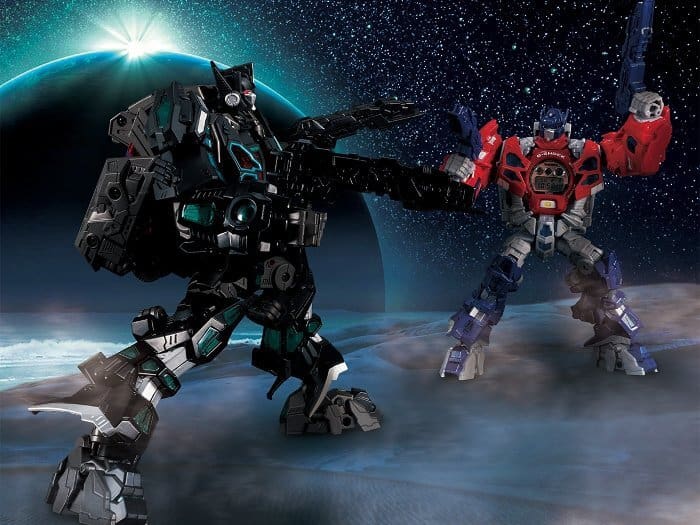 DW-5600TF19 Promo Video: