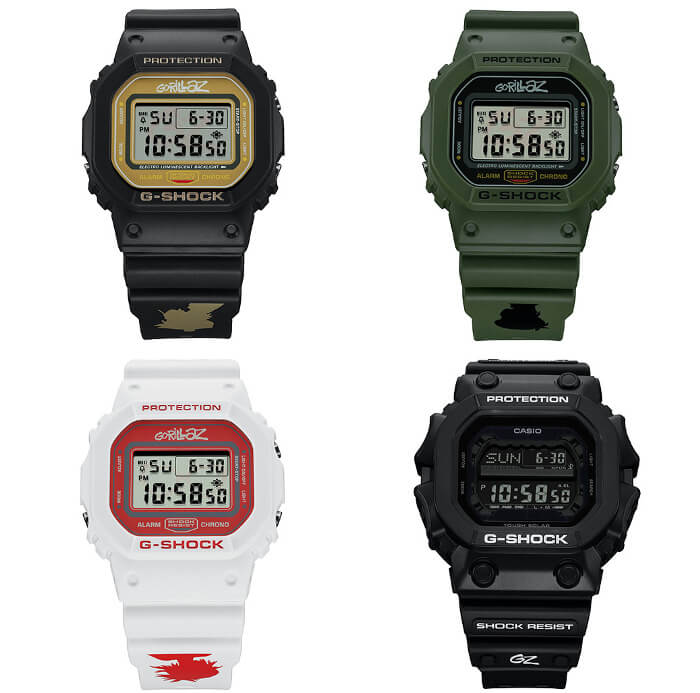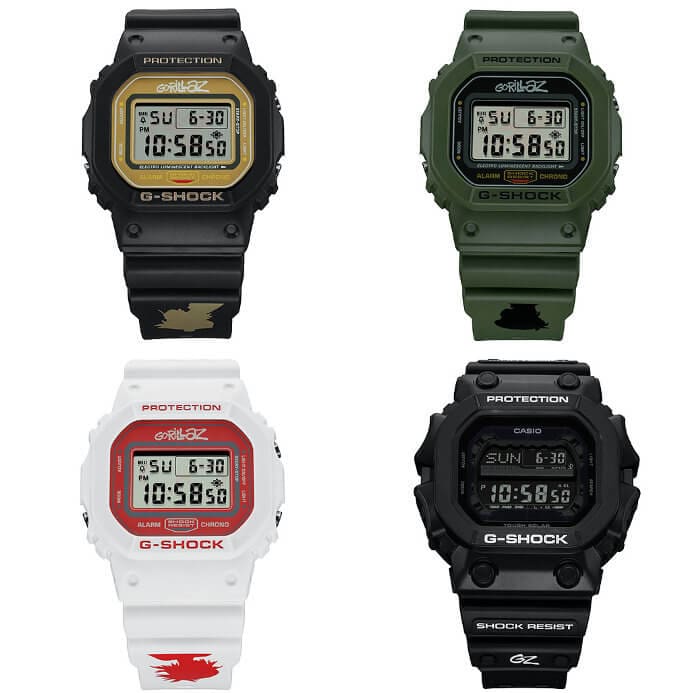 It turns out that the G-Shock appearance in the Gorillaz "Humility" music video was a teaser of things to come, as Casio G-Shock and Gorillaz are now teaming up for a special 35th Anniversary collaboration. Revealed in an animated cartoon, part one shows G-Shock creator Kikuo Ibe enlisting the help of the virtual band for a mission to Galaxy M101 to help him achieve a lifelong dream. (Ibe has often said in interviews that he hopes to create a G-Shock for use in outer space.) The video also features a case full of DW-5600 watches and a GX-56. An illustration of a DW-6900 can also be spotted.
According to G-Shock UK, the collaboration will include a collection of limited edition watches designed specifically with band members 2D, Murdoc Niccals, Noodle, and Russel Hobbs in mind. The watches will be available to purchase this winter.
For more information visit g-shock.co.uk/gorillaz where more videos will be added. G-Shock USA also has a page at www.gshock.com/collections/gorillaz.
Update: G-Shock Japan and Asia also announced the collaboration and website at world.g-shock.com/gorillaz.
Update 3: Four limited edition Gorillaz x G-Shock watches were announced by G-Shock UK. These watches feature exclusive designs, custom EL backlights (except for the GX-56), engraved case backs with the silhouettes of each corresponding character, and a limited tin case and box. There are three classic square models, the DW-5600GRLZ2-1ER, DW-5600GRLZM-3ER, and DW-5600GRLZN-7ER corresponding to 2-D, Murdoc, and Noodle respectively, and the GX-56BBGRLR-1ER corresponding to Russel Hobbs.
The 2-D and Murdoc models have a red "GZ" logo graphic on the EL backlight and the Noodle model depicts a pair of red heart-shaped glasses. In addition to a Gorillaz logo on the face of each DW-5600 model, each character's silhouette is printed on the bands. The GX-56 has Russel's silhouette on the upper band and a GZ logo on the lower band.
The UK release date for the DW-5600GRLZ2-1ER and DW-5600GRLZM-3ER is 15th November 2018 with a list price £119 GBP each. The DW-5600GRLZN-7ER and GX-56BBGRLR-1ER will be released 15 December 2018 with a list price of £119 GBP and £149 GBP respectively. Each model is limited to 1,000 units worldwide. Preorder is available at the G-Shock London store on Thursday 25 October. The watches are also listed on the Casio Europe website. The Source reports the same release dates in the U.S. with a list price of $120 USD for the DW-5600 models and $170 USD for the GX-56 and availability at the G-Shock Soho Store in New York City and gshock.com.
Those interested in purchasing these watches should contact their nearest flagship G-Shock store or authorized dealer as soon as possible as these models may not be readily available online. Though it appears that g-shock.co.uk and gshock.com are planning to sell them online, they may end up selling out quickly. For more information and photos visit g-shock.co.uk/gorillaz.
Gorillaz x G-Shock DW-5600GRLZ2-1 "2-D"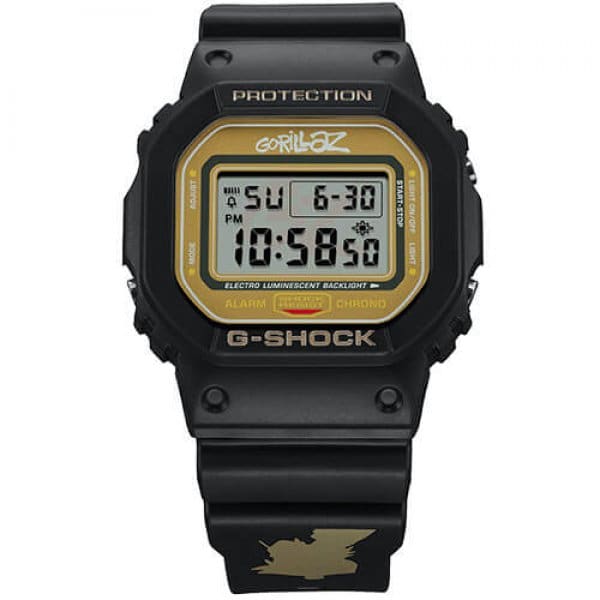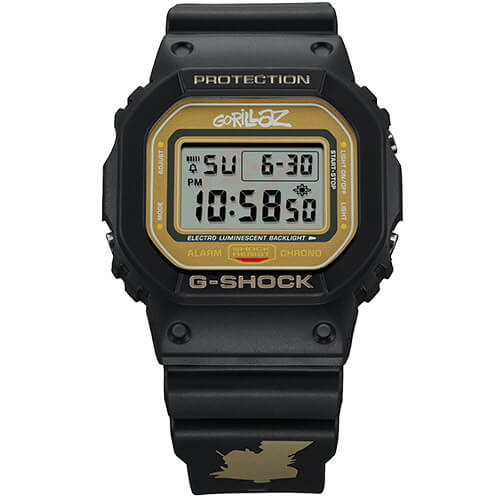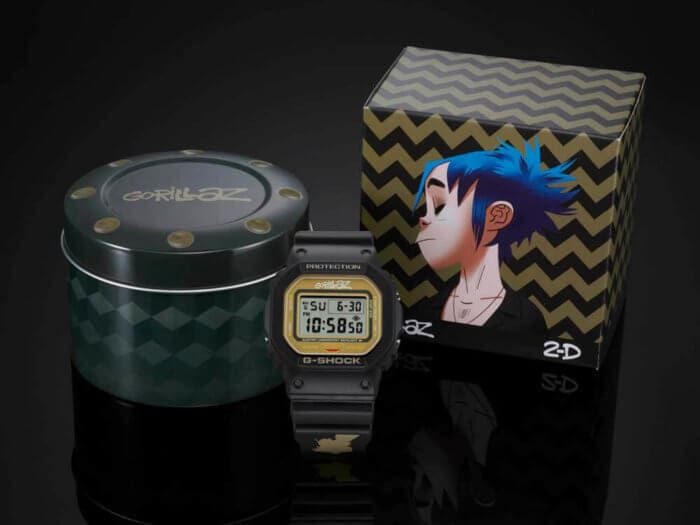 Gorillaz x G-Shock DW-5600GRLZM-3 "Murdoc"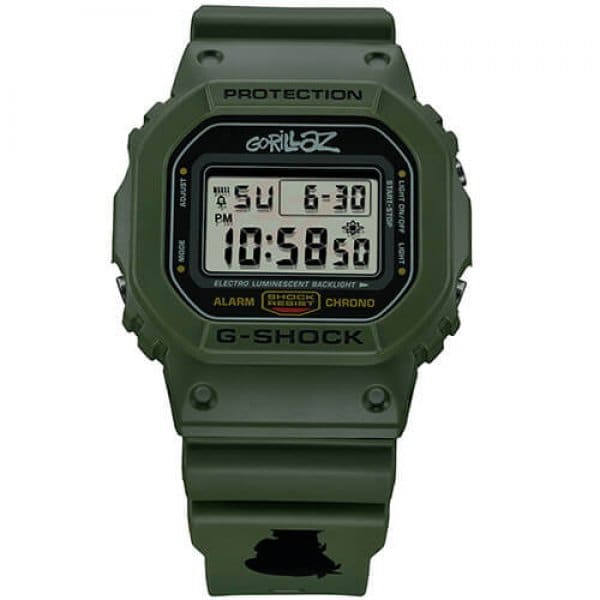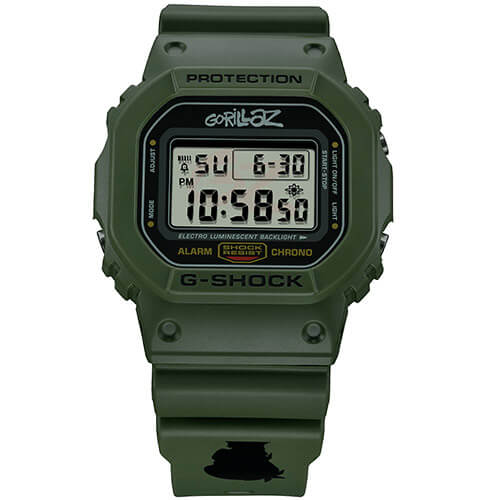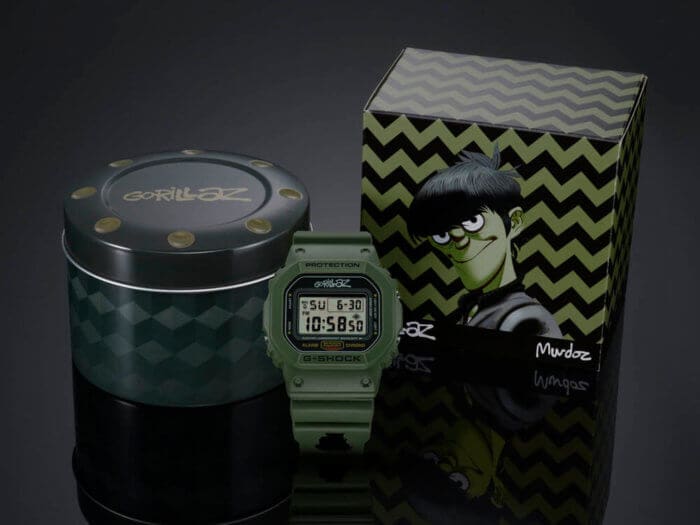 Gorillaz x G-Shock DW-5600GRLZN-7 "Noodle"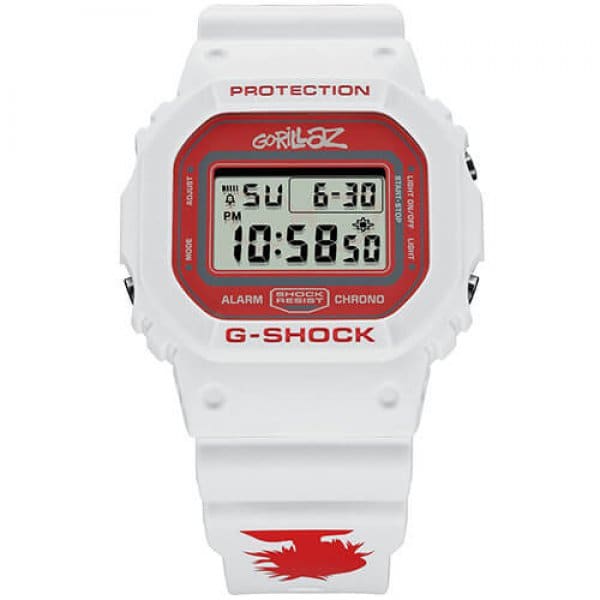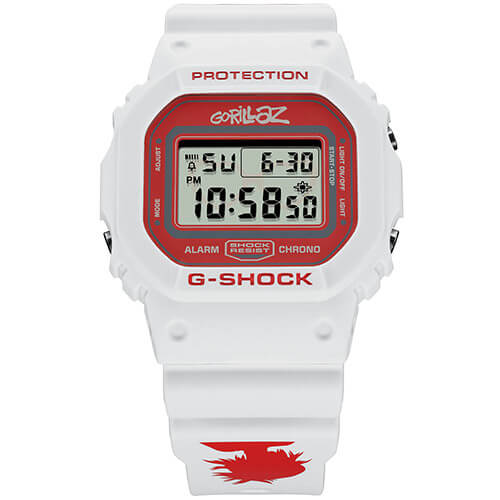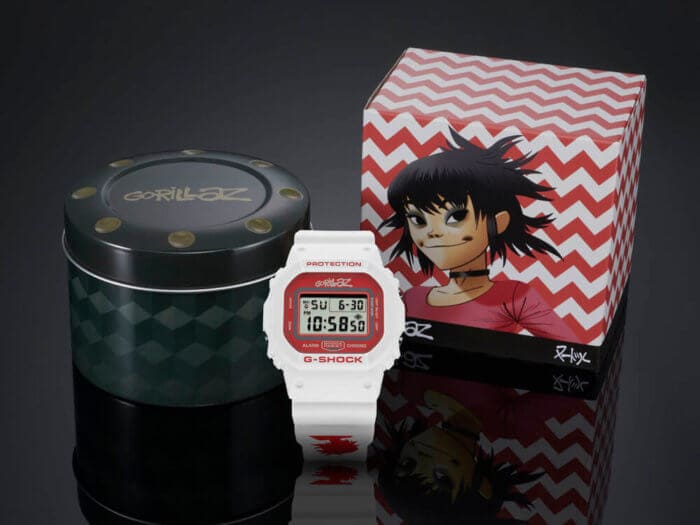 Gorillaz x G-Shock GX-56BBGRLR-1 "Russel Hobbs"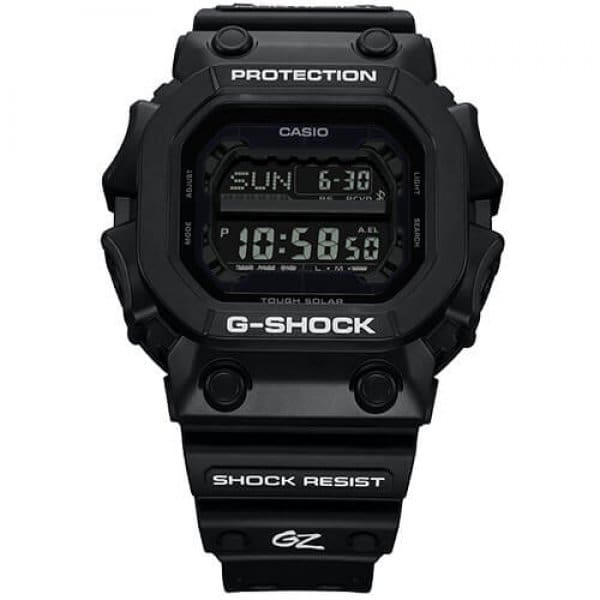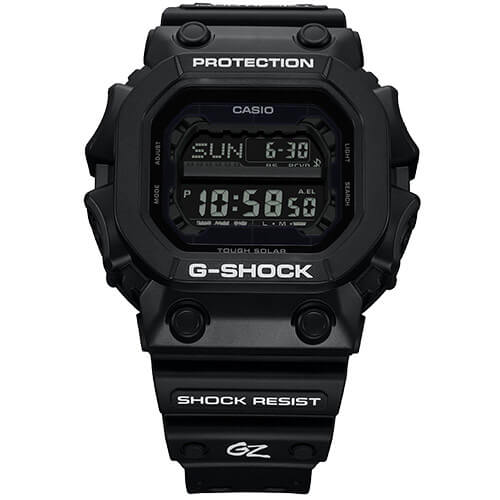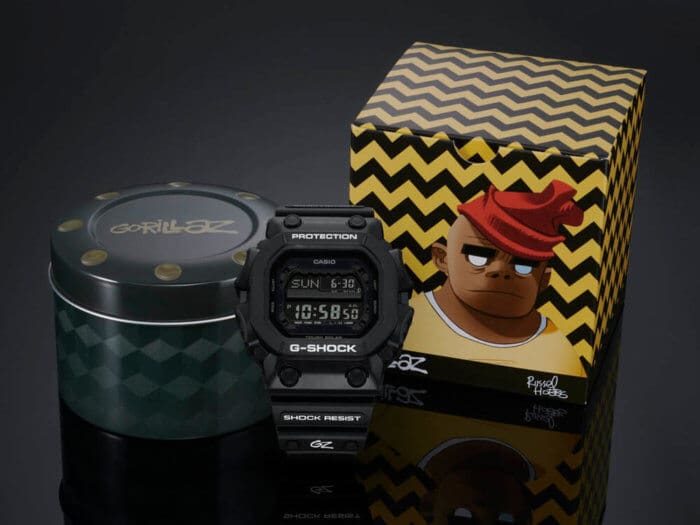 Update 2: A special Gorillaz release announced for Asia is the DW-5600BB-1G which appears to be the same watch as the DW-5600BB-1 but with a Gorillaz Music Download Card included and a special packaging sleeve.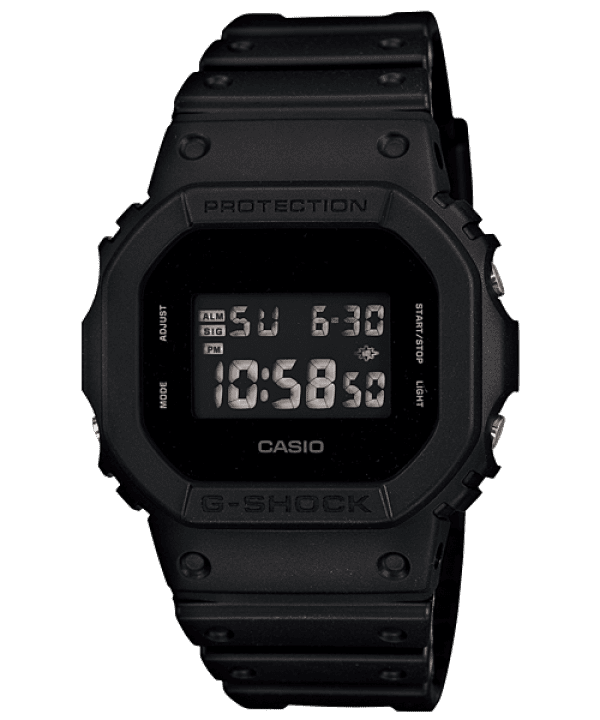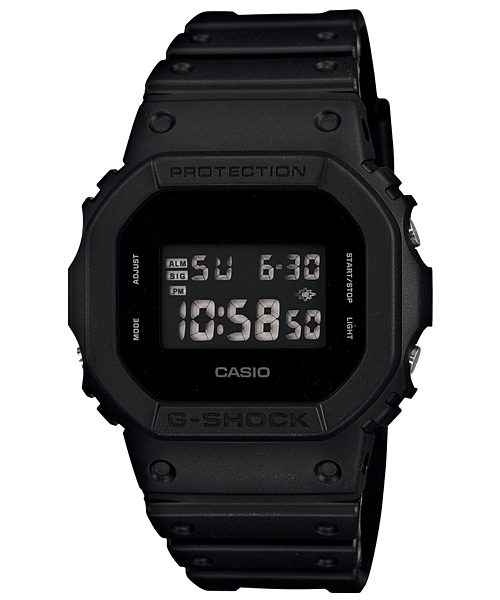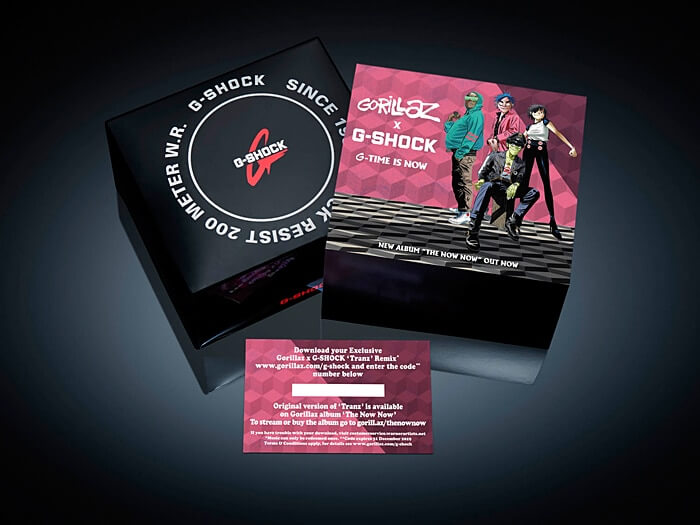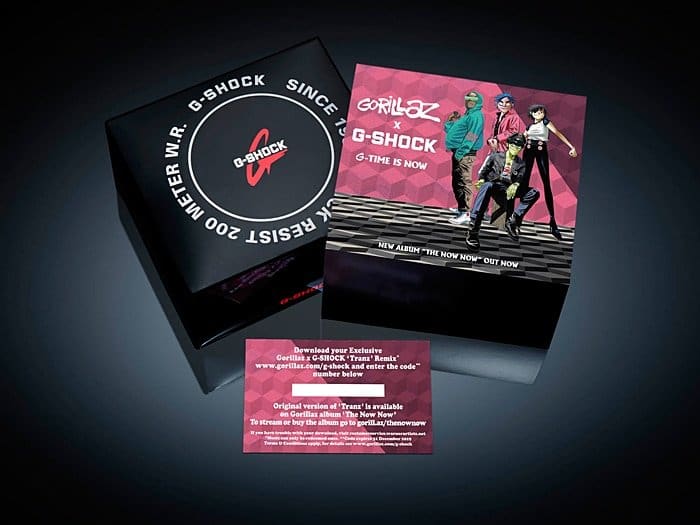 Gorillaz x G-Shock – Mission M101 Part 1 Video:
Gorillaz x G-Shock – Mission M101 Part 2 Video:
Gorillaz x G-Shock – In Conversation Video:
Previous Screen Captures: