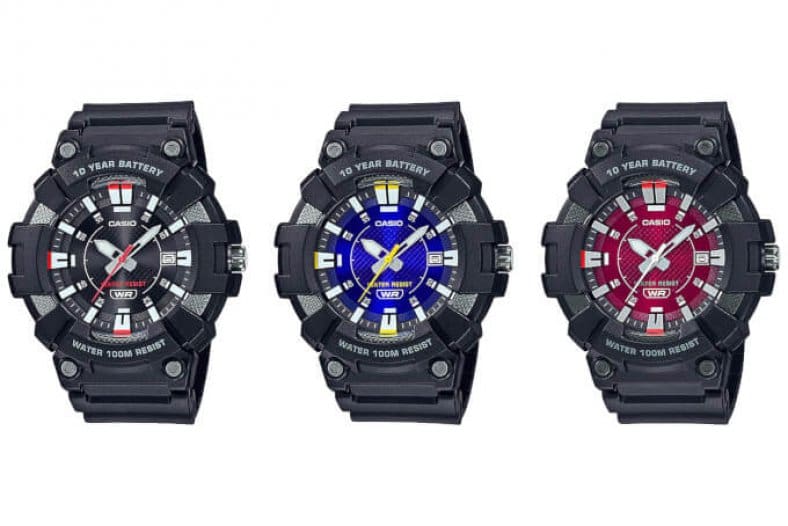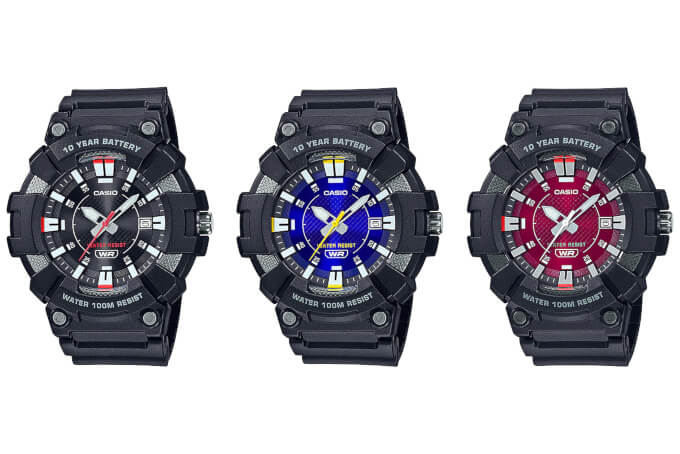 Many (non-G) Casio watches have been incorporating G-Shock-inspired design elements lately, and the MW-610H series is another example of this. The large bezel bumpers give the watch a tough and rugged appearance. You'd be forgiven for thinking it's a G-Shock at first glance.
The MW-610H doesn't have the shock resistance of a G-Shock, and the other major downside is that it uses resin glass and not mineral glass. The watch features 100-meter water resistance and a 10-year CR2012 battery. This is a buttonless watch with a crown that just tells the time and displays the date. It has three analog hands, which is something you usually have to pay more for with a G-Shock (as the more affordable G-Shock watches have just two hands, with the exception of the GA-800). The watch measures 53.4 x 49 x 14.6 millimeters, putting it on the larger side, and it weighs 50 grams. You could get a G-Shock DW5600E-1V for around the same price, but the MW-610H is a good choice as a weekend watch for those who prefer traditional analog watches.
The series was released in January in Asia and is available for pre-orders in the U.S. at Amazon (with a release date of February 28).
Casio MW-610H-1AV: Black dial with red accents.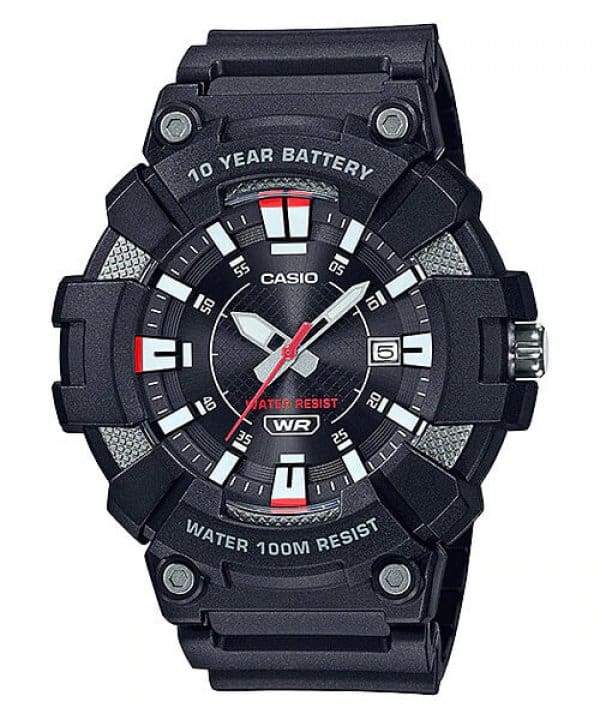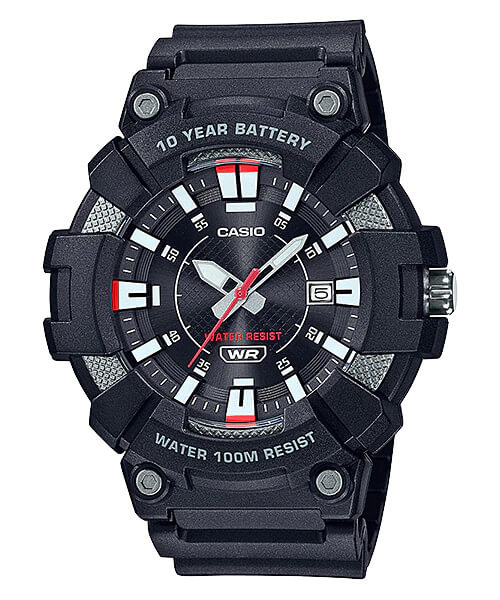 Casio MW-610H-2AV: Blue dial with yellow accents.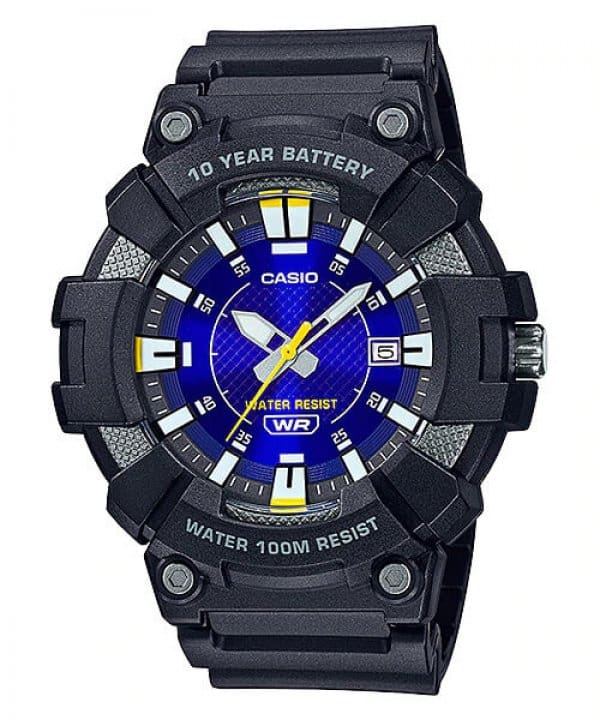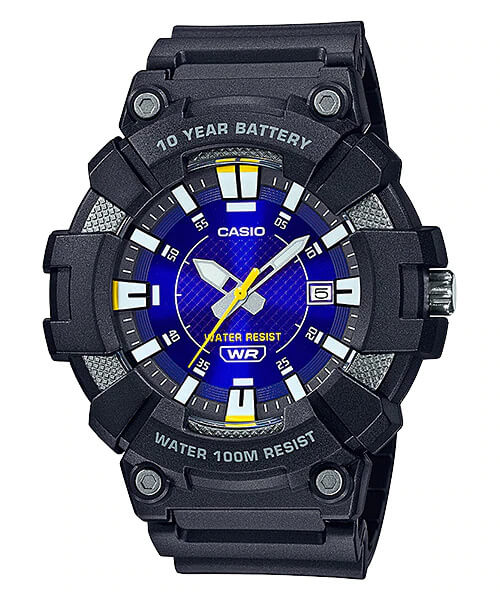 Casio MW-610H-4AV: Red dial with red accents.