Customers are still receiving the updated GW-M5610U-1 when ordering the GWM5610-1 from Amazon.com.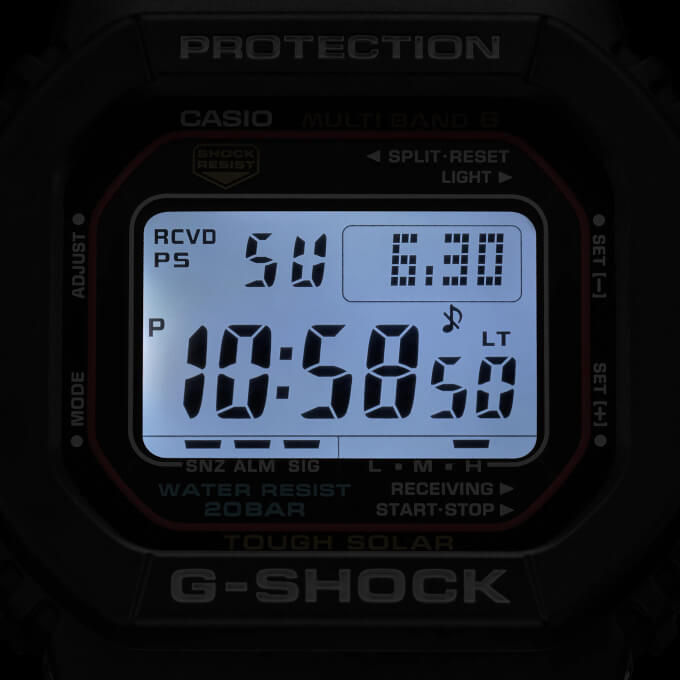 Amazon.com updated the product image in its G-Shock GWM5610-1 listing to show the GW-M5610U-1, although it is still referred to only as the GWM5610-1, and the listing describes the features of the older model. The GW-M5610U-1 can be identified by the "LIGHT" label on the face (in place of "EL BACK LIGHT") and the module number "3495" and "GW-M5610U" labels on the case back cover. The GW-M5610U-1 has an updated module with some enhanced functions and an LED light that replaces the EL backlight.
The "GWM5610U-1" was never announced for the U.S., but we previously reported that several American retailers began selling the updated "U" version as the GWM5610-1 earlier this year. We don't know why it wasn't announced and sold as a new model in the U.S. like it was elsewhere, but perhaps it would have been more difficult to establish it as a new and separate model, as the GWM5610-1 is already one of the best-selling G-Shock watches that receives a lot of traffic on retail sites.
Amazon user reviews from March and April indicate that customers are still receiving the GW-M5610U-1 when ordering the GWM5610-1. (This may not apply if other sellers are selected other than Amazon.com.) Some customers have felt cheated about this and believe that they received an older or cheaper version. While they are actually receiving a newer and updated model, there are some reasons why one might prefer the old GWM5610-1, mainly the softer blue-green glow of the EL backlight and a stopwatch that maintains 1/100-second increments after one hour. In defense of the GW-M5610U-1, EL backlights are known to become dimmer over time (even with battery replacements), and the GW-M5610U-1 is generally viewed as a welcome upgrade.
We don't know the full extent of this replacement when it comes to other retailers, but it appears to be permanent for some of them like Amazon. It seems very possible that the GW-M5610U-1 will end up replacing the GWM5610-1 at all retailers. According to G-Shock Japan, the GW-M5610-1JF was discontinued and is no longer in production. That doesn't necessarily mean that it was discontinued for all countries, but seeing as how the "U" version officially replaced the older model everywhere else, there is probably no reason to keep producing the older one. (However, it should be noted that Casio America is still listing only the GWM5610-1.)