In time for Father's Day, G-Shock U.S. has several gift box sets available that include a G-Shock watch and a G-Shock-branded gift item. Some of these sets were previously available at Macy's, and now they are available directly from Gshock.com for shipping to U.S. addresses.
DW5600E-1VBF (Out of Stock): Includes G-Shock DW5600E-1V watch and black and red Bluetooth earbuds with a clear plastic carrying case. $99.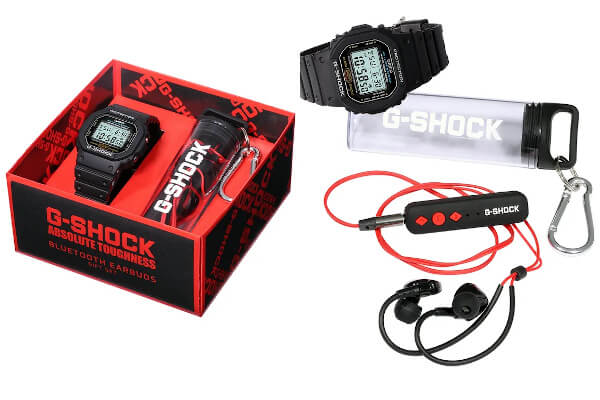 DW5600MS-1BTS: Includes a DW5600MS-1 watch with Bluetooth headphones. $99.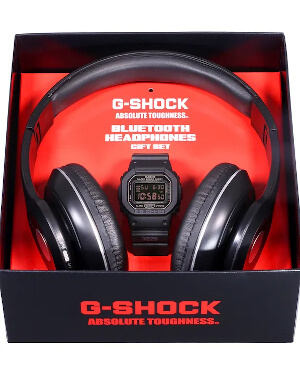 GA700-1BBOB: Includes G-Shock GA7001B watch with a black wallet. $99.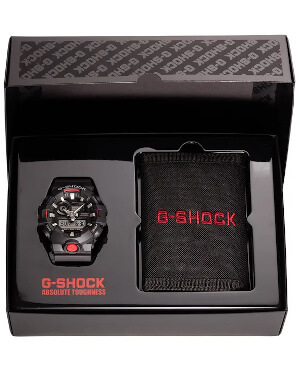 GD100-1BBTS: Includes G-Shock GD100-1B watch with Bluetooth headphones. $99.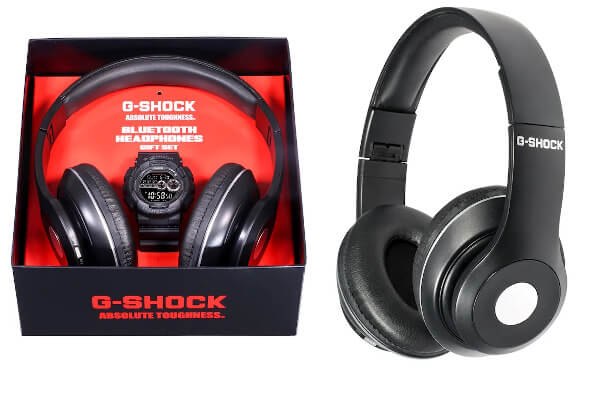 GMAS120MF-CHG: Includes G-Shock GMAS120MF S Series watch for women and a pink external battery USB charger. $130.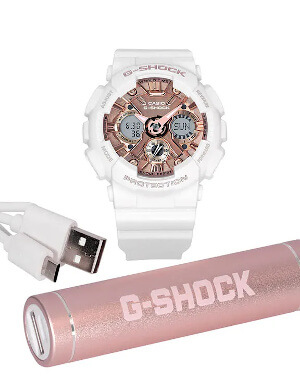 Purchase these gift box sets at GSHOCK.com.