Update 2: The G-Shock Ref. 6900 By John Mayer (or DW6900JM20-8CR) is a custom gray G-Shock DW-6900 designed by John Mayer and inspired by the Casio SK-5 keyboard that he grew up playing with in the 1980s. The previous Hodinkee page is now live and features an interview with Mayer about the watch and more. This is the first watch collaboration that John Mayer has been involved in. The design is very subtle but unique, with no printing on the band or other logos on the face. This was a conscious choice by Mayer, as he wanted to create a watch that harkens back to the 1980s, but one that can be worn regularly with a design that won't become tiresome. Engraved John Mayer and Hodinkee logos appear on the stainless steel case back.
The DW-6900 series celebrates its 25th anniversary in 2020. Along with being a preferred model for military use and extreme sports, it has been been a favorite of hip hop artists and a popular base model for streetwear collaborations. In 2019, Casio announced that it was the number three all-time bestselling G-Shock model worldwide.
The John Mayer watch has already sold out on the Hodinkee shop, but the DW6900JM20-8 is also available in the U.S. at Gshock.com for $180. As with all limited edition watches like this, we urge you to act quickly. (Update: It appears to be sold out at Gshock.com too.)
G-Shock Ref. 6900 By John Mayer at Hodinkee Shop
John Mayer x G-Shock DW6900JM20-8 at Gshock.com
John Mayer x HODINKEE x G-SHOCK Interview at Hodinkee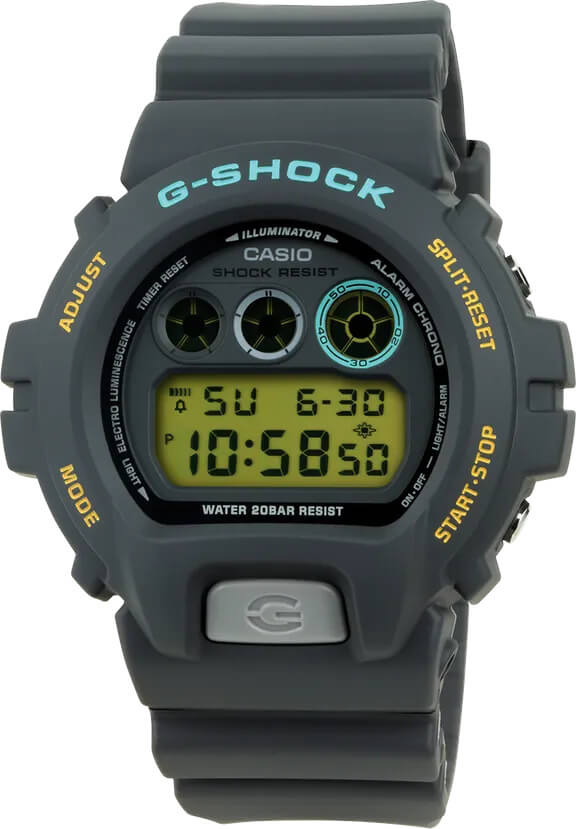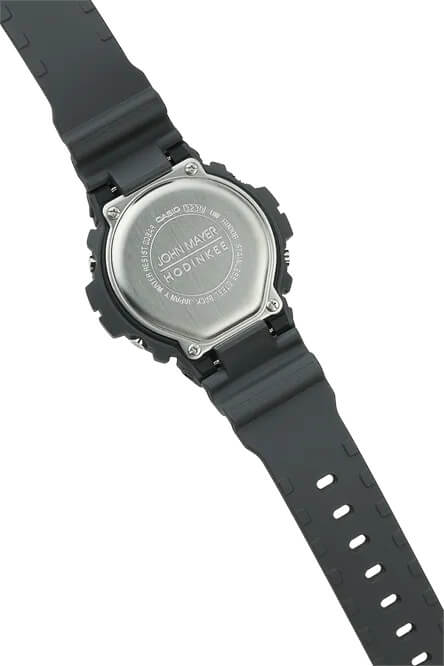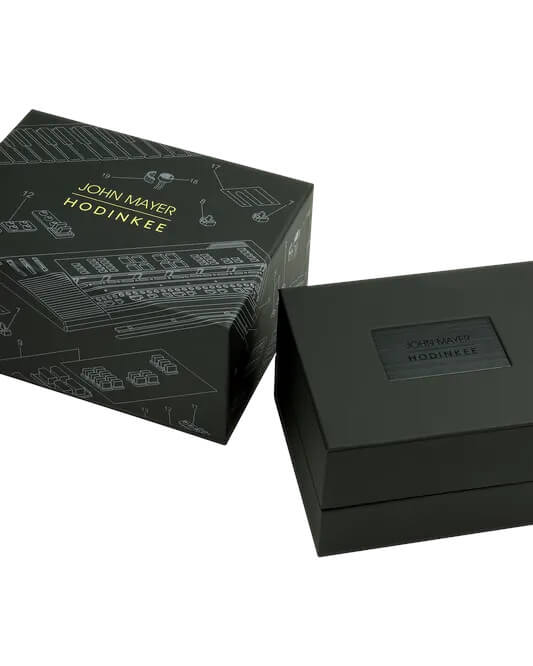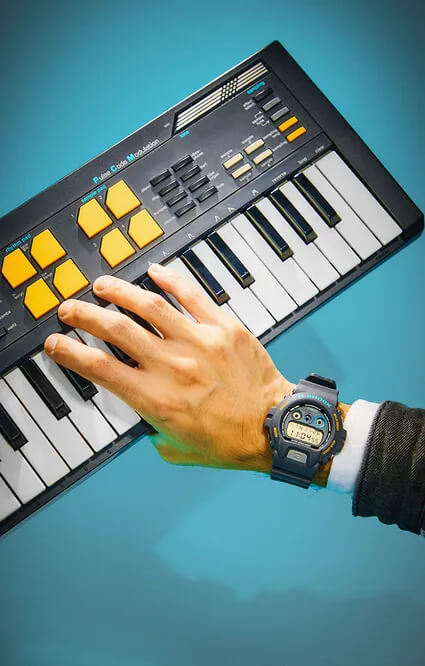 Promotional Video:
Update 1: As it gets closer to the target time, Hodinkee posted a teaser video of John Mayer playing a vintage (1987) Casio SK-5 sampling keyboard while wearing a G-Shock DW-6900. The colors of the logo and labels on the bezel match the SK-5 keyboard, so this is probably the collaboration watch that will be released. The watch box, adorned with an illustration of the SK-5 and the logos of John Mayer and Hodinkee, also appears in the video.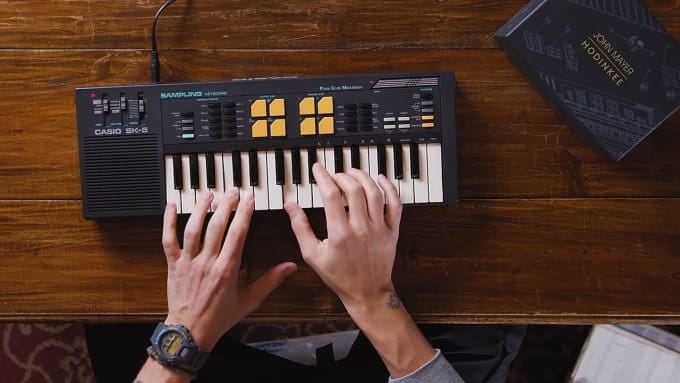 Original Post:
Wristwatch supersite Hodinkee recently teased an upcoming collaboration with musician John Mayer and G-Shock. According to an Instagram post, the collaboration watch is coming on December 8, 2020. There is a dedicated page at Hodinkee for the collab, which currently has an active countdown timer and a mailing list signup link.
New York-based Hodinkee is one of the top watch websites in the world. Along with its articles and news, Hodinkee produces videos and podcasts, publishes a print magazine, offers watch insurance, and operates a curated online watch shop. The Hodinkee Team recently selected the G-Shock GA2110ET-2A as one of its 2020 Holiday Gift Picks.
John Mayer is a serious watch collector whose opinion can move markets, and he is also a self-proclaimed G-Shock fan. He has worn G-Shock watches in his personal life and during some of his performances and music videos. Recently, he's been seen wearing a Mudmaster GWG-1000-1A often.