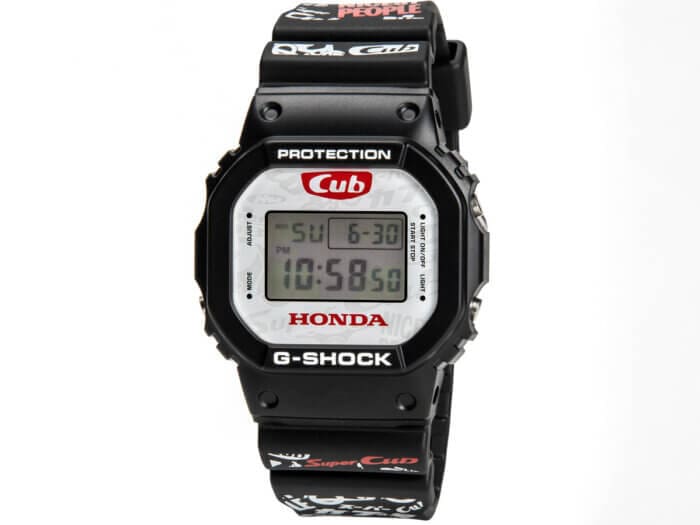 Honda and Casio are teaming up to release a G-Shock DW-5600 collaboration watch for the 60th anniversary of the Honda Super Cub motorcycle. Only 1,000 units will be available to celebrate the 100 million produced units of the Super Cub. Coincidentally, Casio also recently celebrated its 60th anniversary (as Casio Computer Co., Ltd.) and its 100 millionth G-Shock watch shipped in 2017.
The custom black G-Shock DW-5600 has Honda and "Cub" branding on the white face along with a unique Super Cub-inspired pattern that is also printed on the bands. The stainless steel case back features an engraved insignia celebrating the 100 million units sold and the 60th anniversary and the EL backlight reveals a red graphic of the Super Cub and "Since 1958" text.
According to Honda, the Super Cub is the most popular, most produced motor vehicle in the history of the planet. It has been in continuous production since 1958, remains popular in Asia, and comes in a variety of sizes. In 1986, the addition of the C100EX would lead to the Dream line which is now extremely popular in Southeast Asia. Other Super Cub models were introduced in the late 2000s and 2010s. The 1964 Beach Boys song "Little Honda" was about the Honda 50 which was the American version of the Super Cub (renamed due to trademark issues). In 1963, the tag line "You meet the nicest people on a Honda" was created for a highly successful marketing campaign that was later credited with inventing the concept of lifestyle marketing. The watch pays tribute to this campaign with a "Nicest People" graphic included in the design.
We have not found any official links yet but some sites are reporting that the Honda Super Cub x G-Shock DW-5600 will be sold in April 2019 at Honda dealers in Japan for ¥14,040 JPY.
In Japan, Honda is also releasing 60th Anniversary editions of the Super Cub 50 and Super Cub 100. In January 2019, Honda is also launching the Super Cub C125 ABS in limited quantities in the U.S. The Super Cub was discontinued in the U.S. in 1974.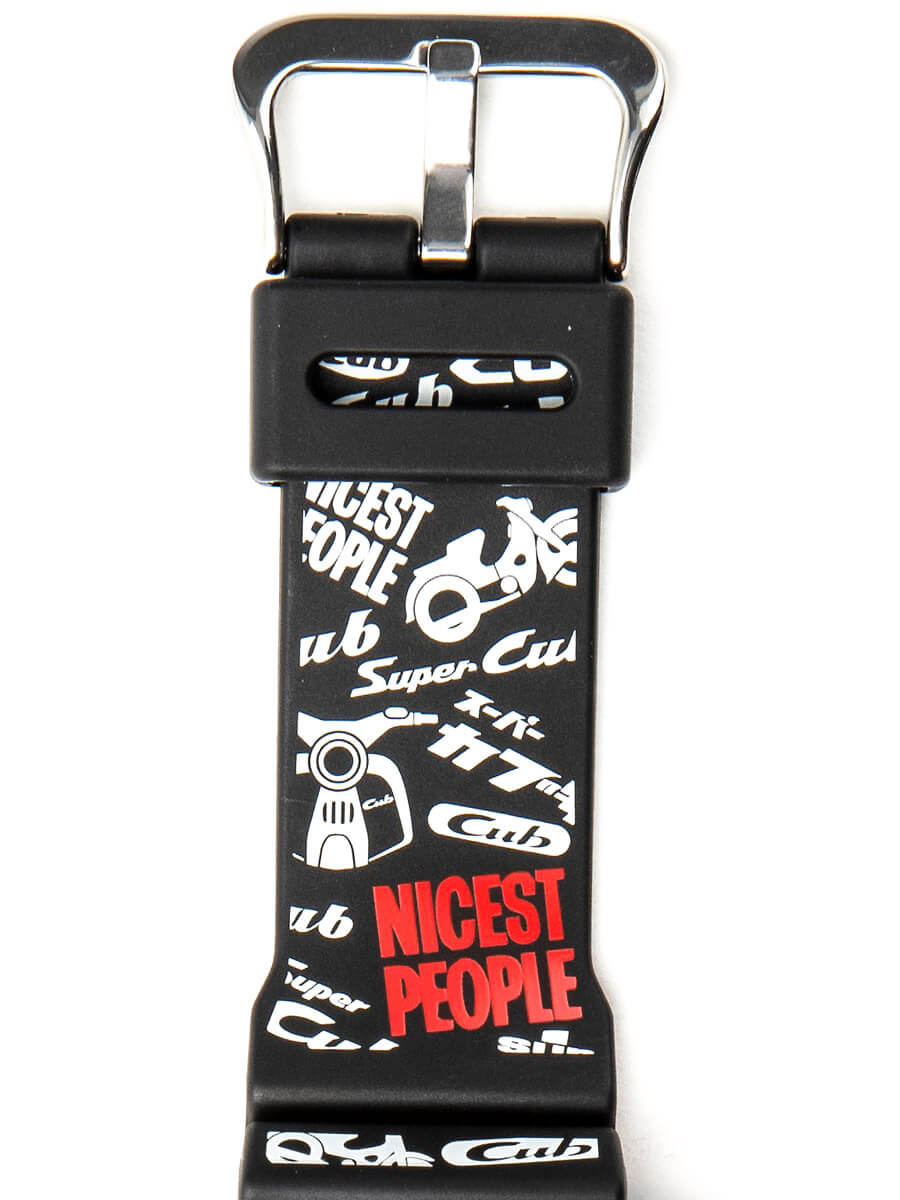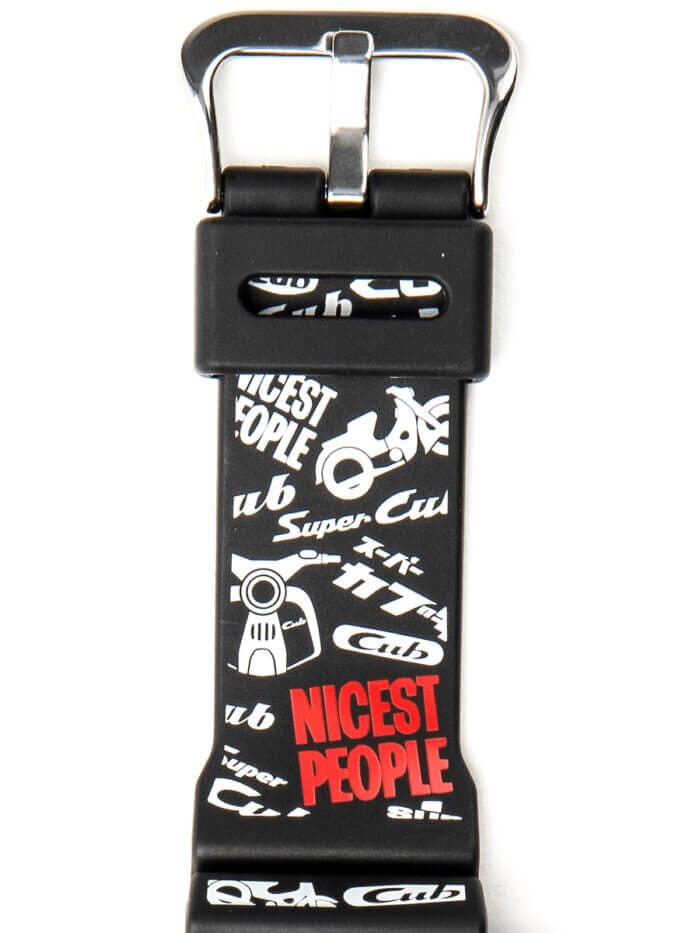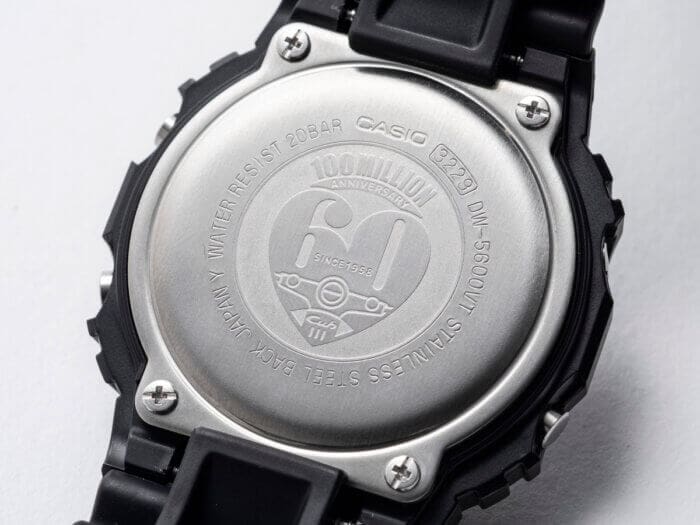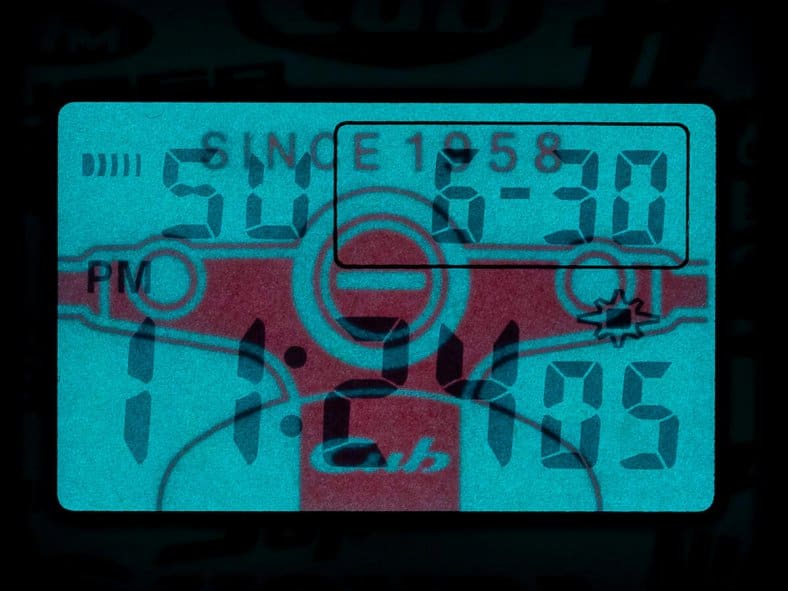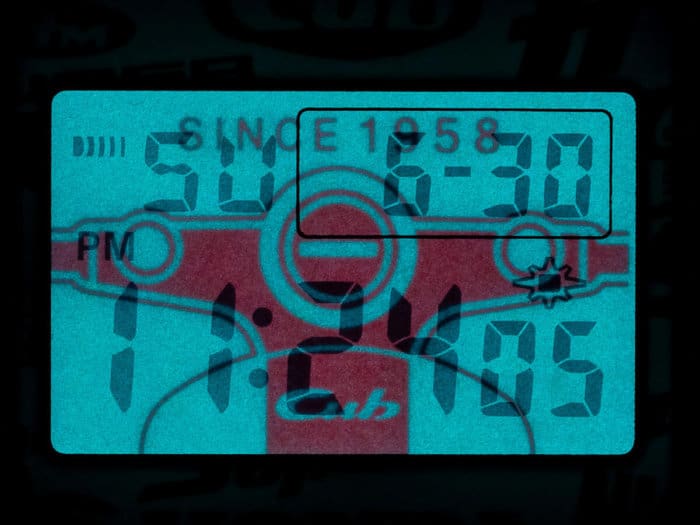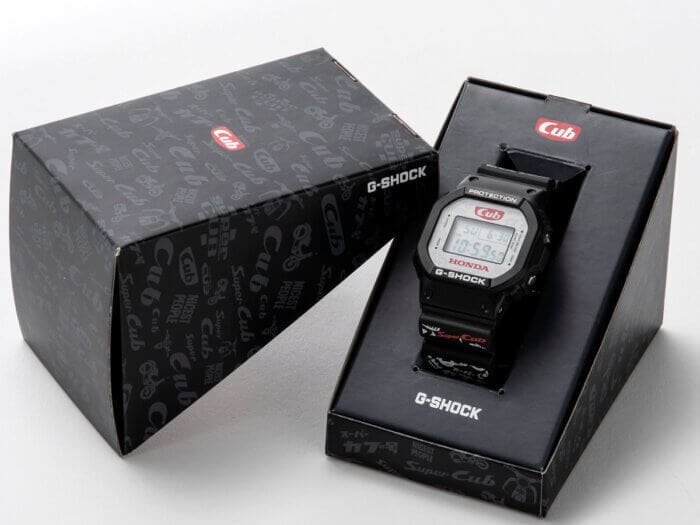 Photos via tandem-style.com
2019 Honda Super Cub C125: