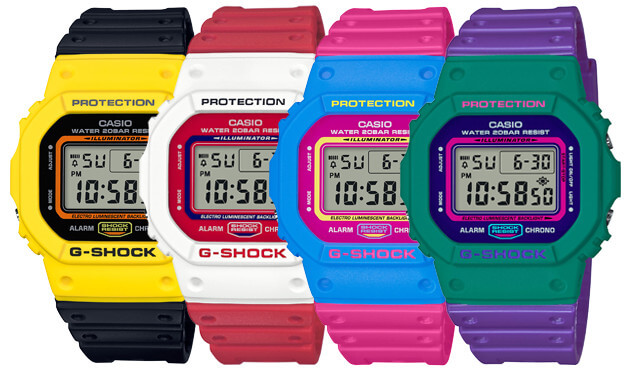 As we approach the G-Shock 35th Anniversary in 2018, Casio celebrates the 1980s with the release of four new G-Shock DW-5600 watches. The DW-5600TB Throwback Series is based on the classic square case which resembles the original G-Shock DW-5000. Each watch features a bold two-tone design with color combinations inspired by '80s street fashion. The models include the black and yellow DW-5600TB-1, red and white DW-5600TB-4A, pink and light blue DW-5600TB-4B, and purple and green DW-5600TB-6. Some of these watches offer matching colors for sports teams and the DW-5600TB-6 presents another Joker-style look. All four models will be released in Japan in November 2017 with a list price of ¥11,000 JPY each.
Update: Casio America announced the DW5600-TB-1, DW5600TB-4A, DW5600TB-6, and DW5600TB-4B as the DW5600 Throwback 1983 Collection for a December 2017 release with a list price of $99 USD each.
G-Shock DW-5600TB-1
Yellow bezel with black bands.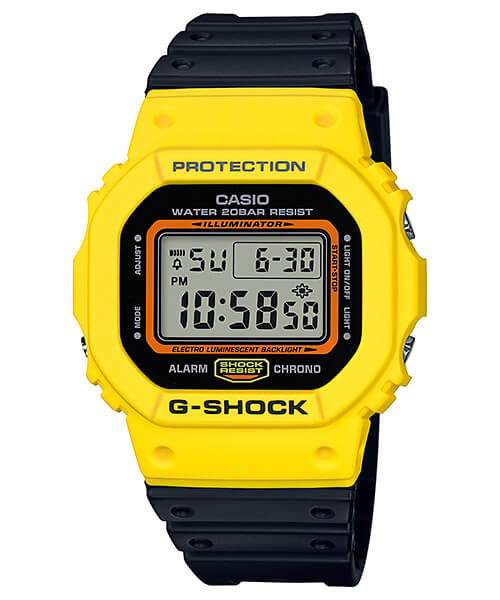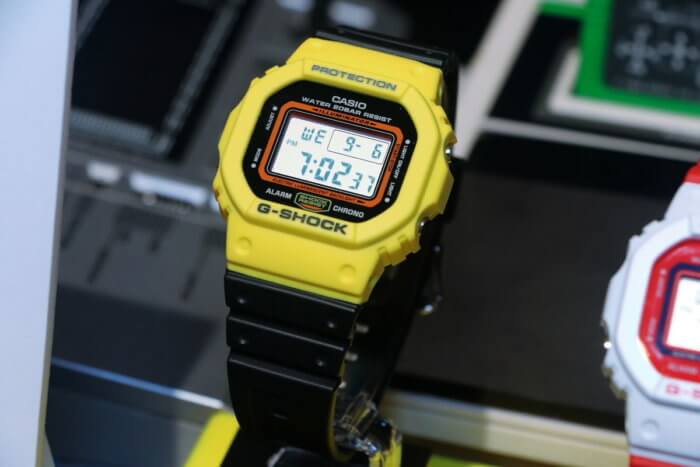 G-Shock DW-5600TB-4A
White bezel with red bands.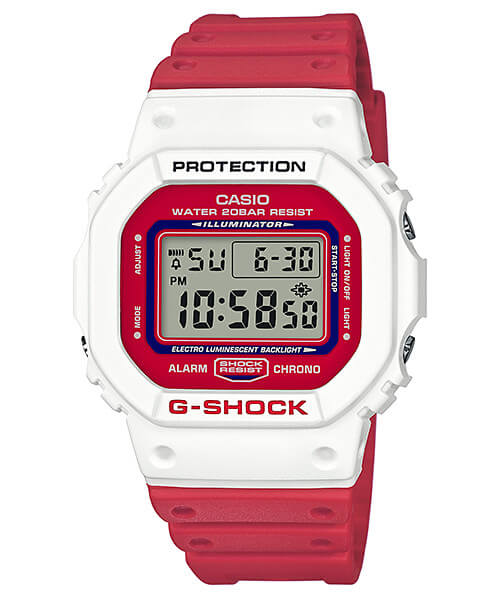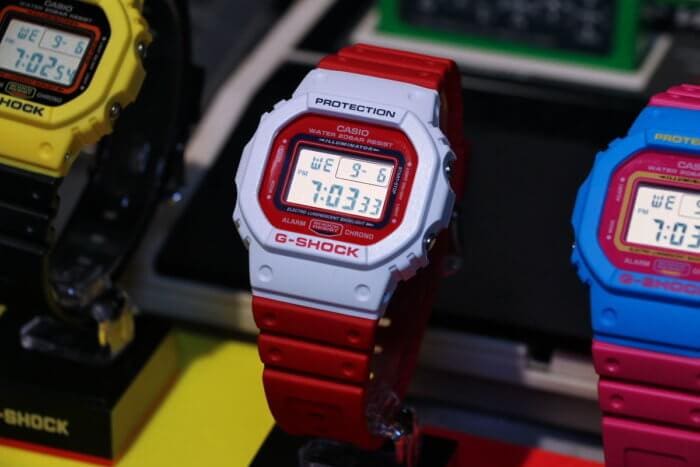 G-Shock DW-5600TB-4B
Light blue bezel with pink bands.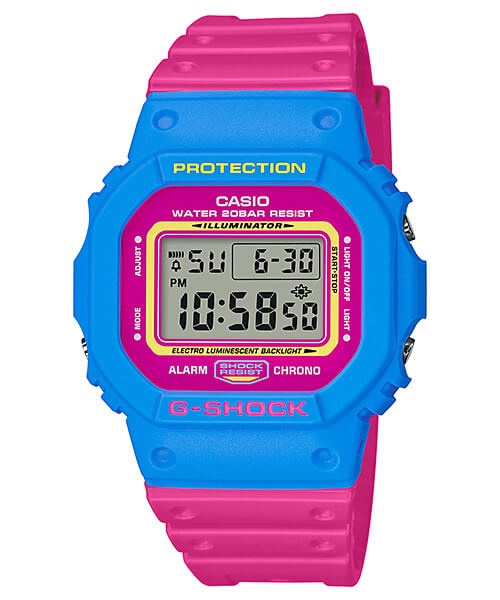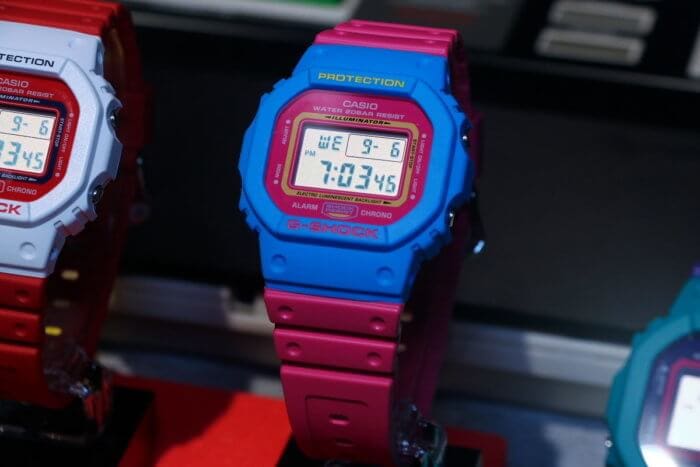 G-Shock DW-5600TB-6
Green bezel with purple bands.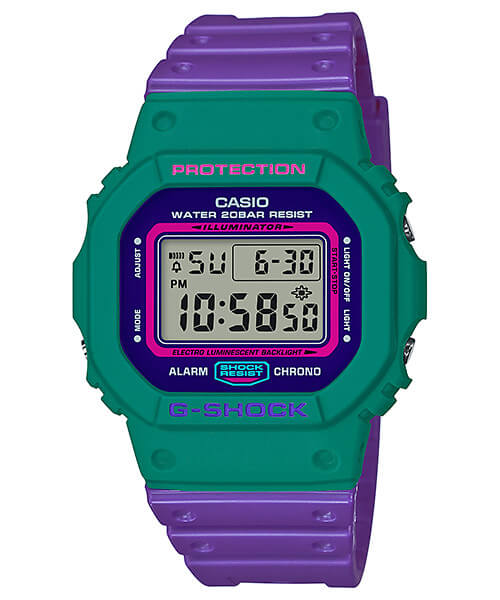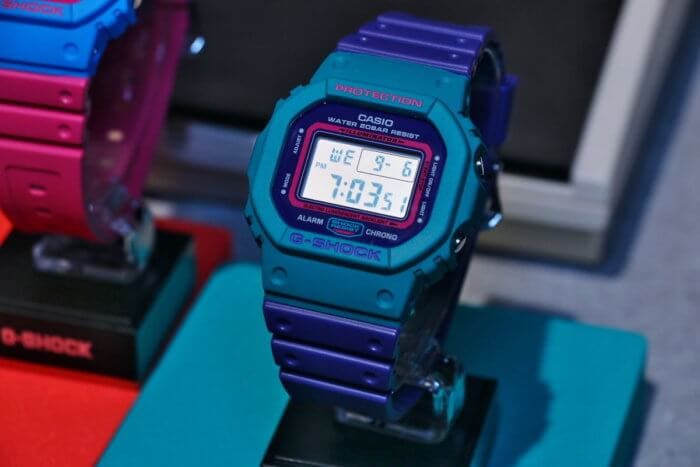 Photos via news.mynavi.jp