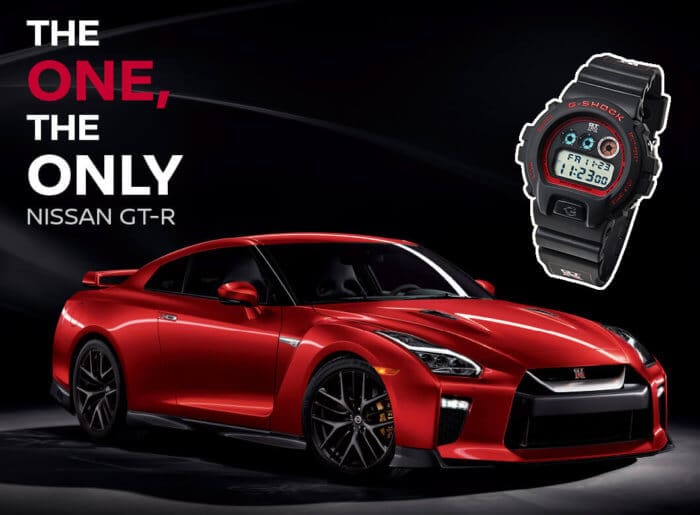 We recently spotted the Nissan GT-R x G-Shock DW-6900 collaboration watch on Facebook thanks to Hong Kong retailer Watch Outz. After a few days of investigating, we were able to find the official page for it at shop.nissan.co.jp. Unfortunately, Nissan appears to be all sold out at this point, and it is only available from third-party sellers.
The watch has a red and black color scheme with GT-R logos on the face, bands, case back, and tin/box packaging.
The Nissan GT-R is a high-performance, all-wheel-drive sports car that was launched in 2007 and has a starting MSRP of $99,900 USD for the 2018 Pure model. Another Nissan GT-R x G-Shock DW-6900 with a black and white design was released in 2016, and there were several other collaborations with different G-Shock models before that.