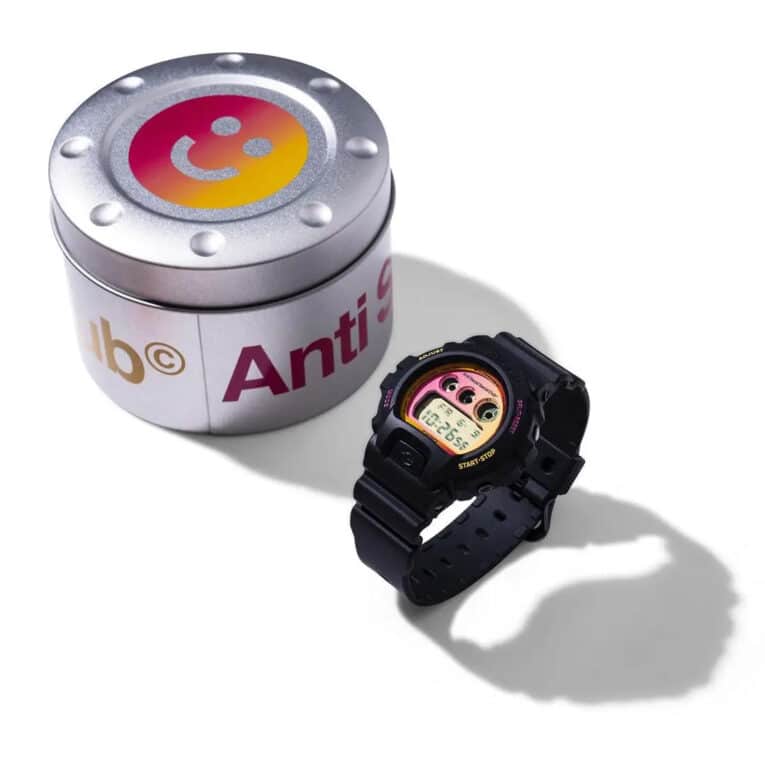 Los Angeles-based streetwear brand Anti Social Social Club is releasing its first G-Shock collaboration as part of the "ASSC A/W 23" collection. The watch is a black DW-6900 with a pink and yellow gradation and brand logo on the face. The exterior has stealth characteristics with an unpainted G-Shock bezel logo, black buttons, and a black buckle. The button labels on the bezel are painted in pink and yellow, and the watch has a positive LCD display. The ASSC logo also appears on the EL backlight and engraved on the stainless steel case back along with the taglines "I Still Feel The Same" and "Never Again Never You."
Anti Social Social Club (stylized as AntiSocialSocialClub) was founded in 2014 by Andrew Buenaflor (a.k.a. Neek Lurk) and is known for releasing limited collections and frequently collaborating with other well-known brands.
The limited edition G-Shock DW-6900 watch, along with the rest of the collection, will be released on June 24, 2023, at 8:00 a.m. (PST) at antisocialsocialclub.com, with international shipping available.
The watch will also be available for shipping in the U.S. at casio.com/us with a price of $170.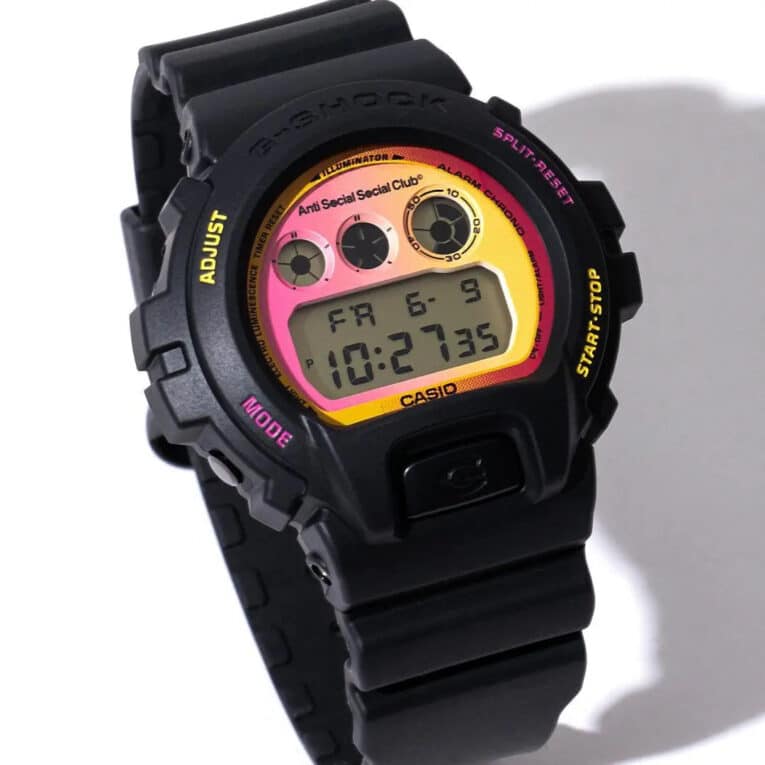 Dimensions: 53.2 × 50 × 18.7 mm
Weight: 67 grams
Specifications: DW-6900