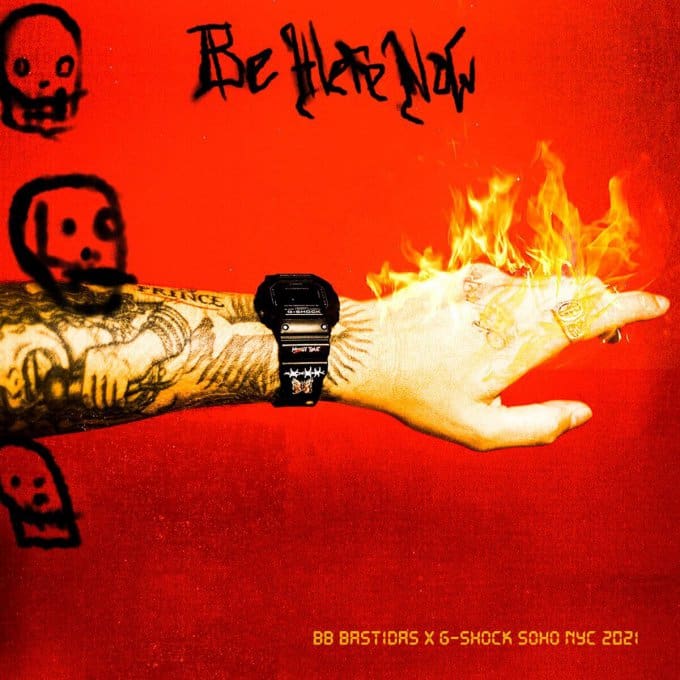 The G-Shock Soho Store in New York City is releasing the DW5600HR-1BB watch in collaboration with artist BB Bastidas. Drawing inspiration from his Southern California roots, the New York-based artist gained prominence for his skateboard deck graphics in the early 2000s and has collaborated with many brands and clothing labels. His work has also been exhibited around the world in the U.S., England, Australia, Europe, and Japan.
According to BB Bastidas, his artwork "seeks to distill modern American society, from birth to death, to the afterlife and beyond." The artwork on the DW5600HR-1BB explores the nature and meaning of time and what it means to "Be Here Now."
For future updates, follow the G-Shock Soho Store on Facebook or Instagram.
BB Bastidas x G-Shock DW5600HR-1BB at gshock.com