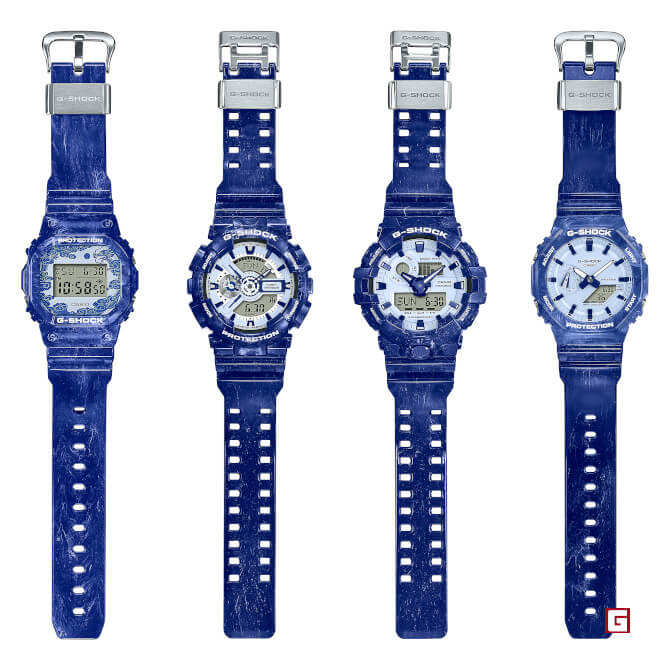 G-Shock China unveiled an upcoming series inspired by blue and white porcelain ceramics from traditional Chinese culture and the city of Jingdezhen, known as the "Porcelain Capital." Each watch has a whitish blue dial or face and a blue bezel and band mix-molded with white. This molding process produces completely unique markings and swirls of color on each watch. The DW-5600 model also has an intricate blue dragon design on the face. Each watch has a silver stainless steel band keeper, which is an upgrade over the standard resin keeper. An exclusive "G-FAMILY" doll figure with a skateboard on its back was also created to be included as part of a gift box set for each watch.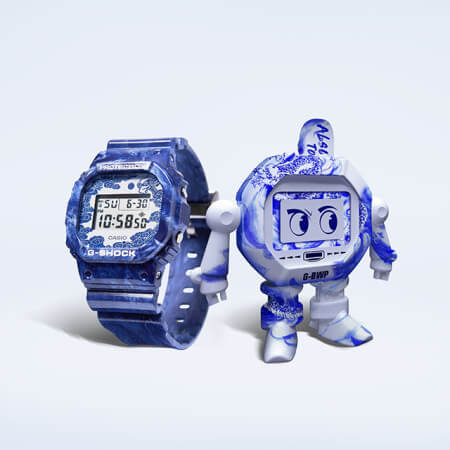 Update: G-Shock China also released the DW-5600BWP-2PFS, a box set. This collaboration with Subcrew includes a DW-5600BWP-2 watch, a limited skateboard deck, and wheels.
Update 2: Based on a Facebook post from the international G-Shock account, the series is expected to be released outside of China.
Update 3: All four models are expected to be released in Europe. The DW-5600BWP-2JR (16,500 yen) and GA-2100BWP-2AJR (19,250 yen) are scheduled for a June release in Japan.
Update 4: G-Shock U.S. released the DW-5600BWP-2, GA700BWP-2A, and GA2100BWP-2A for $140 each, and the GA110BWP-2A for $160.
G-Shock DW-5600BWP-2: Mid-size digital. China model DW-5600BWP-2PFQ is 1,090 yuan.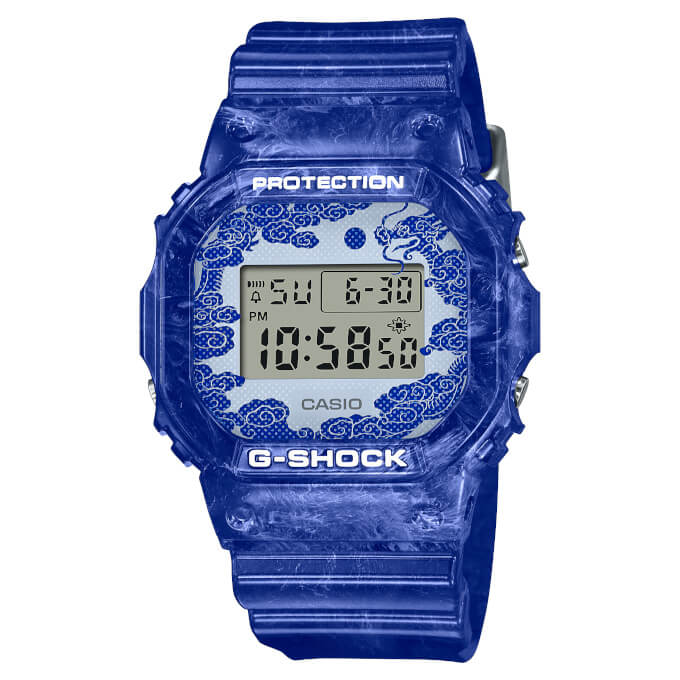 DW5600BWP-2 on Amazon DW5600BWP-2 on eBay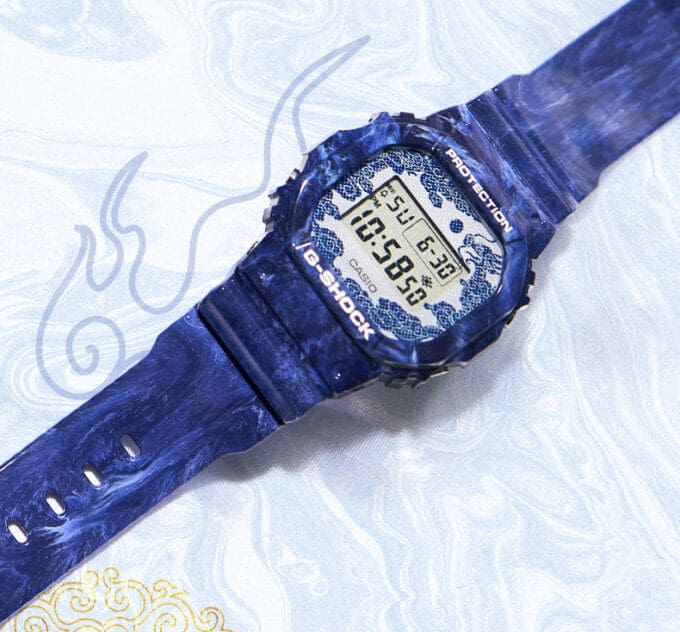 G-Shock GA-110BWP-2A: Large analog-digital. China model GA-110BWP-2APFQ is 1,290 yuan.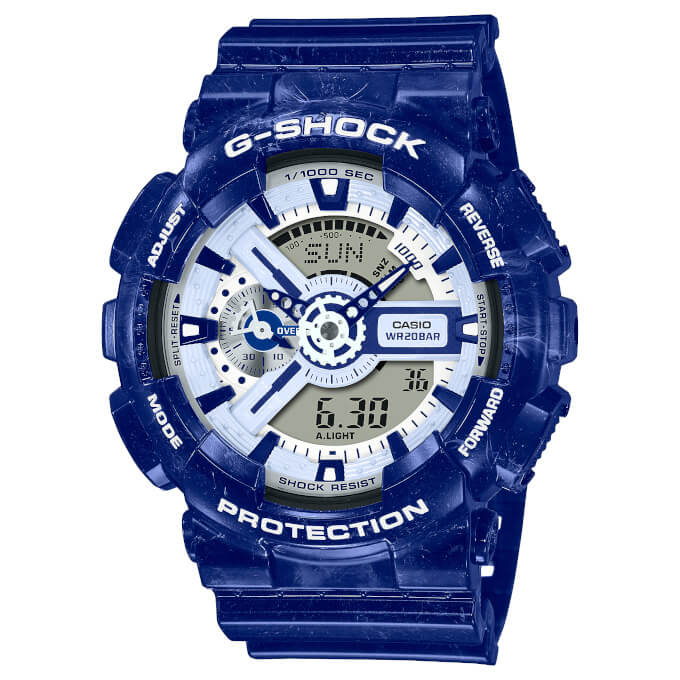 GA110BWP-2A on Amazon GA110BWP-2A on eBay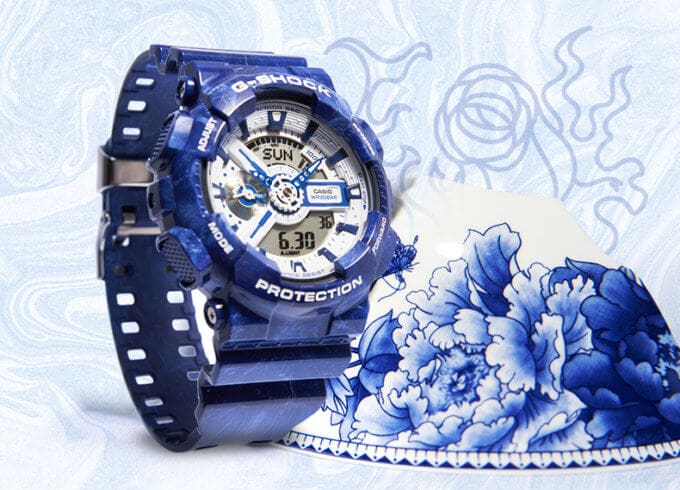 G-Shock GA-700BWP-2A: Extra-large analog-digital. China model GA-700BWP-2APFQ is 1,190 yuan.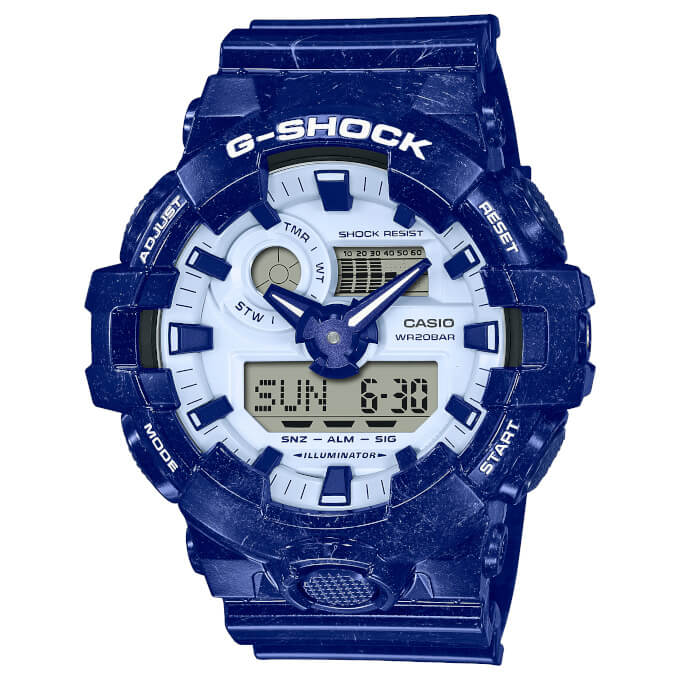 GA700BWP-2A on Amazon GA700BWP-2A at Reeds GA700BWP-2A on eBay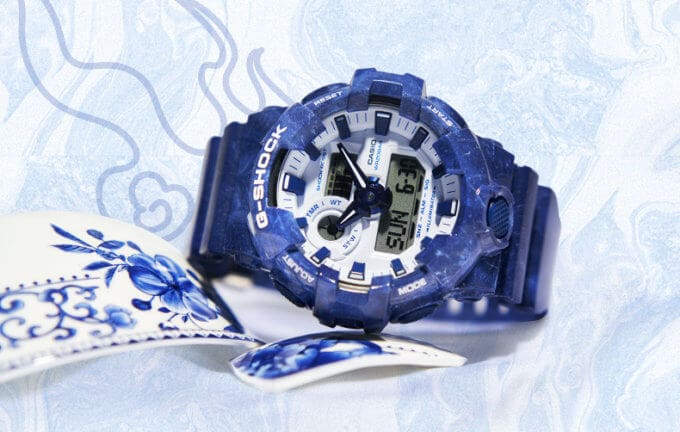 G-Shock GA-2100BWP-2A: Mid-size analog-digital. China model GA-2100BWP-2APFQ 1,190 yuan.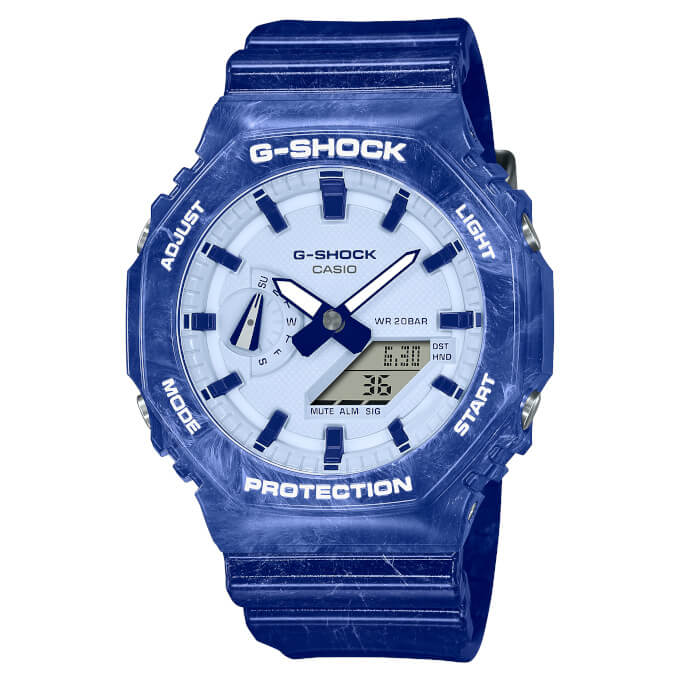 GA2100BWP-2A on Amazon GA2100BWP-2A at Reeds GA2100BWP-2A on eBay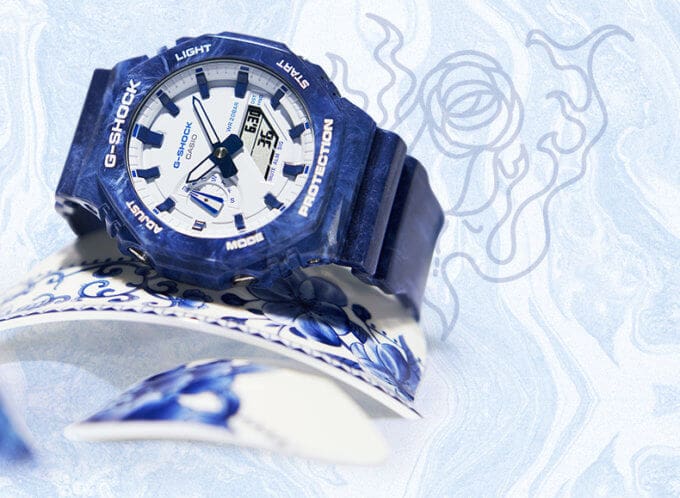 Disclosure: G-Central is independently managed by fans. We may earn a commission on purchases from our links to Amazon, eBay, and Reeds Jewelers.


Advertisement: