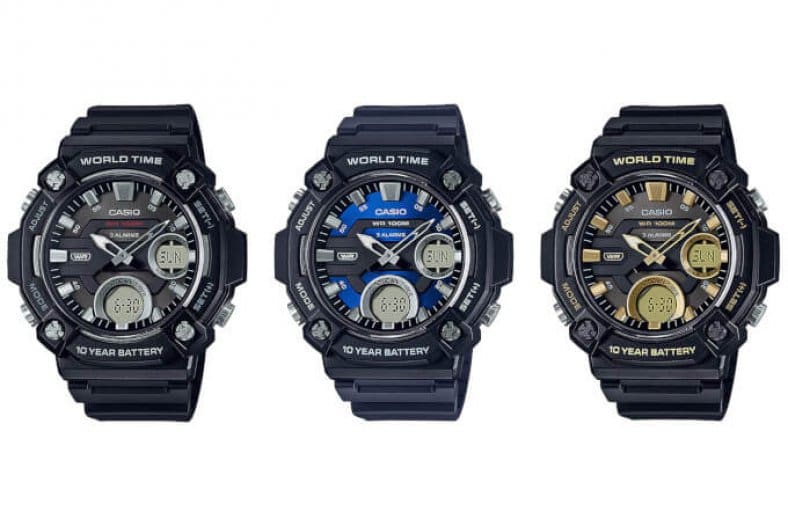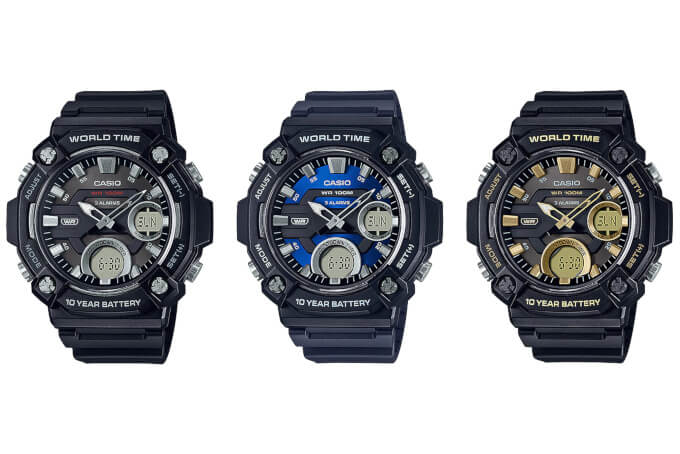 The AEQ-120W is another ruggedly styled Casio watch that takes some design cues from G-Shock. Though it lacks the shock resistance and mineral glass of a G-Shock, it is still a well-equipped analog-digital timepiece featuring 100-meter water resistance, an approximate 10-year battery (CR2025), world time, and a telememo function. The watch is a large size at 53.3 x 52.2 x 16.8 millimeters but lightweight at 58 grams. The exterior brings to mind the octagonal bezel of the GA-2100 combined with the large dial and buttons of the GAW-100 and the bumpers and front screws of the GA-900.
The telememo function offers 30 sets of data with up to an 8-character name and 16-digit number. Other features include 1/100-second stopwatch, 24-hour countdown timer (settable in increments of minutes and hours), 3 daily alarms with 1 snooze, hourly time signal, 12/24-hour format, and full auto-calendar.
The AEQ-120W was a January 2022 release in Asia. The series is also available for pre-orders in the U.S. at Amazon, with a release date of February 28.
Update: The watches are now available at Casio.com for $39.95 each.
Casio AEQ-120W-1AV: Black and silver.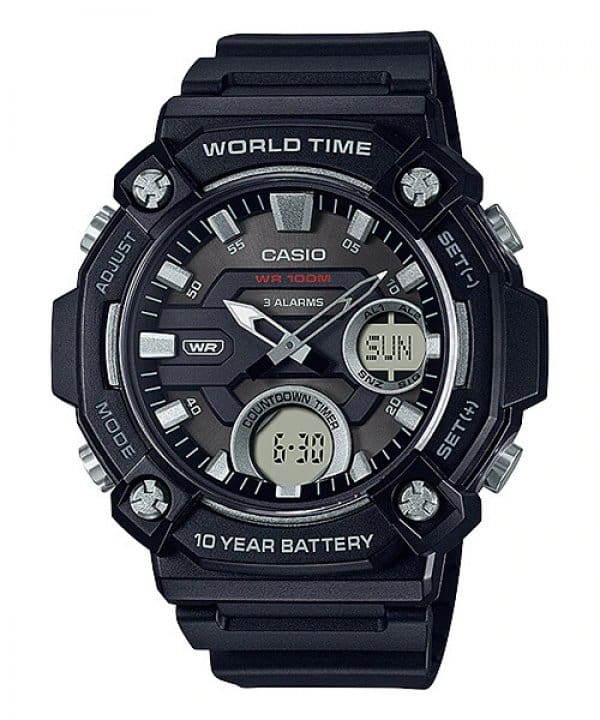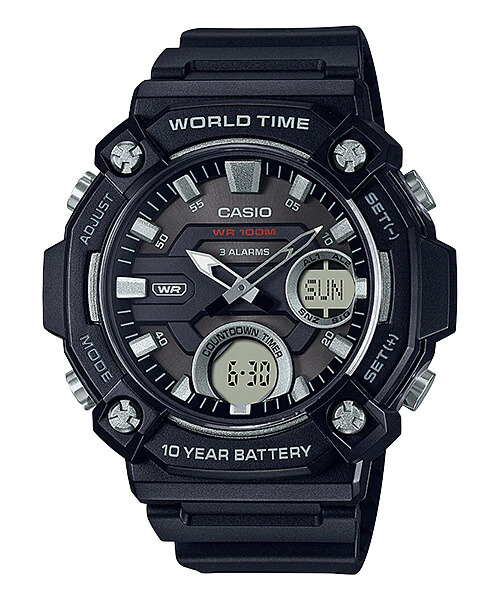 Casio AEQ-120W-2AV: Black and silver with blue dial.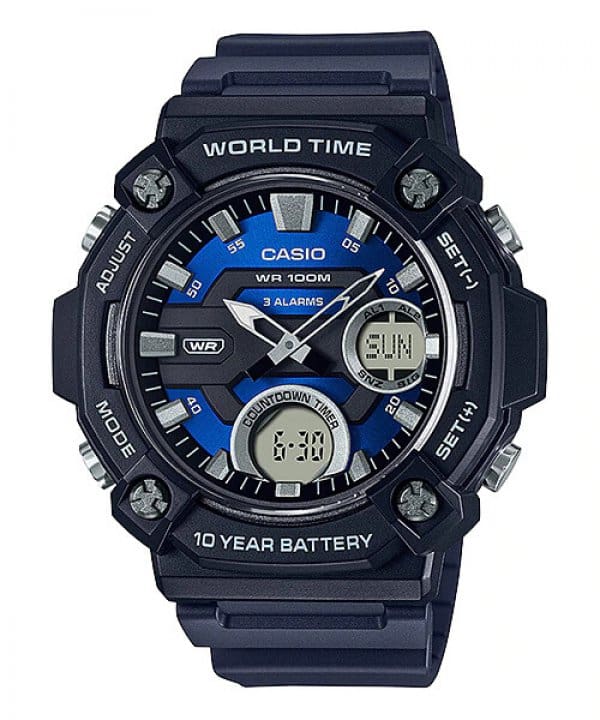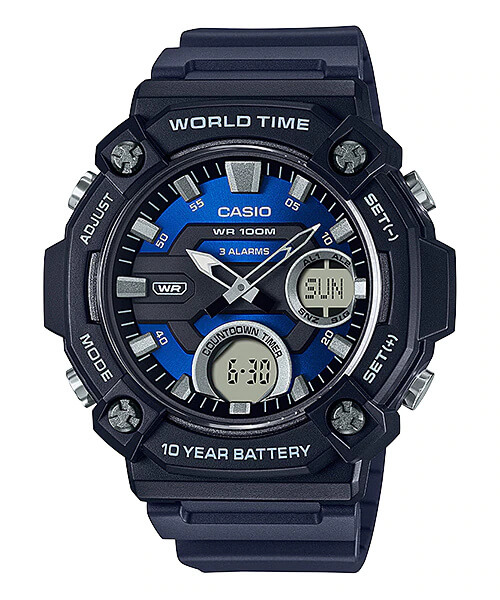 Casio AEQ-120W-9AV: Black and gold.