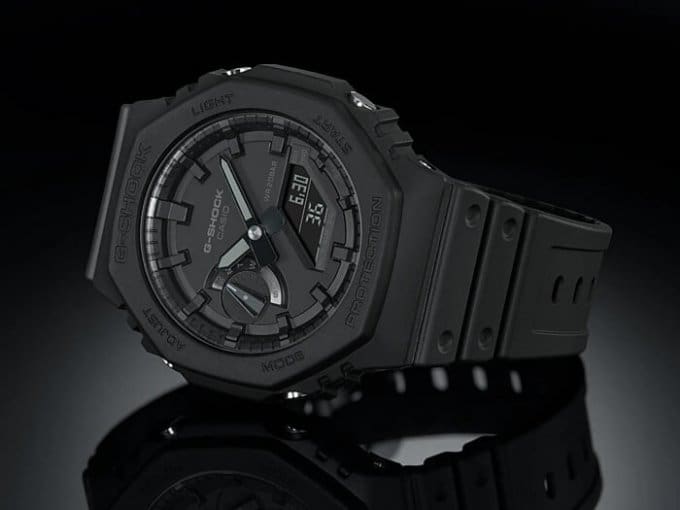 The supply of the G-Shock GA2100-1A1 appears to have finally caught up with the demand in the U.S., as it is now available from many authorized retailers, and the official U.S. site gshock.com has been restocking it more frequently as of late. Availability was previously sporadic and limited to a few retailers.
Other models, like the clear GA2100SKE-7A, the gray two-tone GA2110ET-8A, and the blue and gray GA2110ET-2A, are also available at various retailers. Unlike the GA2100-1A1, these three are "end of production" models that are not expected to be produced anymore.
The recently released white GA2100-7A has not sold out at gshock.com and should also be available from other retailers soon.
The GA-2100 series made its debut in 2019 and instantly became one of the most popular G-Shock series ever. The mid-size GA-2100 is the slimmest (men's) G-Shock watch and features a lightweight Carbon Core Guard structure and a backlit LCD display.
Pre-orders for the stainless steel-covered GM2100 models are sold out at gshock.com, with the GM2100-1A and GM2100B-3A having sold out very quickly. Other retailers are expected to sell the GM2100 series soon. Follow us on Twitter (@gcentralblog) for updates on GM2100 availability.
Buy G-Shock GA2100-1A1 at Reeds