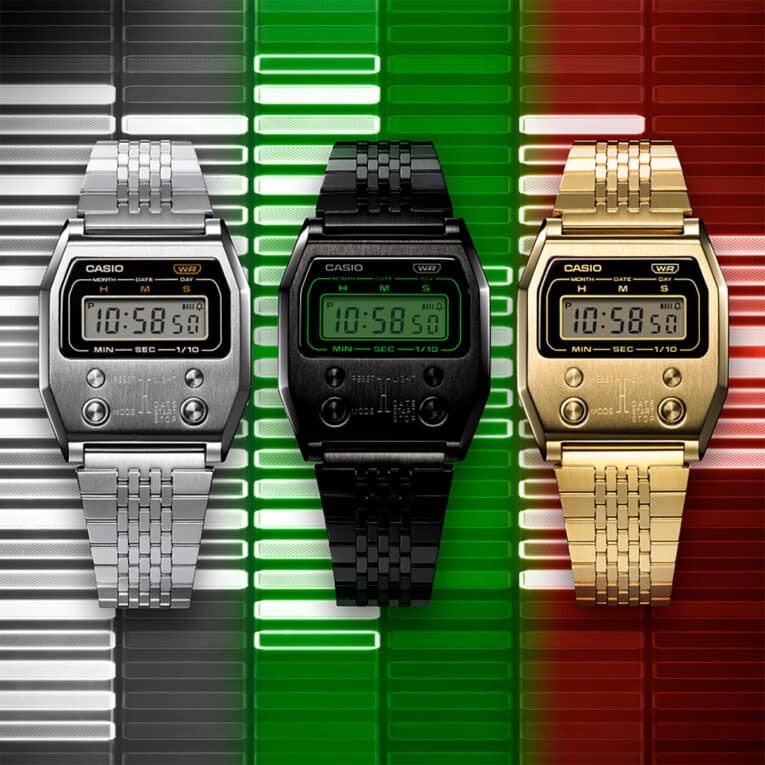 If the '80s-'90s stylings of certain G-Shock series aren't retro enough, then perhaps the new Casio A1100 series is the one. The A1100 series is based on the Casio 52QS-14B, which made its debut in 1978. The launch models for the revival include the black A1100B-1, the silver A1100D-1, and the gold A1100G-5.
The A1100 features the same metallic style as the 52QS-14B with four front buttons and a stainless steel band. Unlike the original which had a resin case covered with a stainless steel face, the A1100 has a full stainless steel case. The glass type is mineral glass, and the watch is rated as "Water Resistant," meaning it can handle rain and light splashes.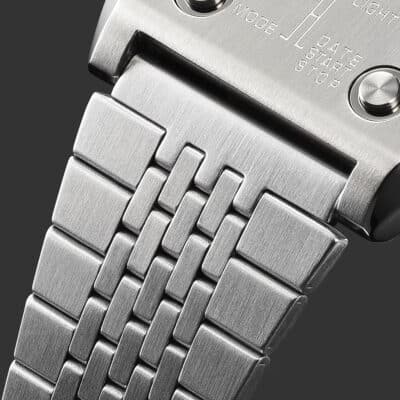 Features include a 1/10-second stopwatch (59'59.9" max), daily alarm, hourly time signal, LED backlight, and auto-calendar (28 days for February). The watch measures 40 x 35 x 9.1 and weighs 90 grams. The battery lifespan is approximately 3 years on a CR1616 battery.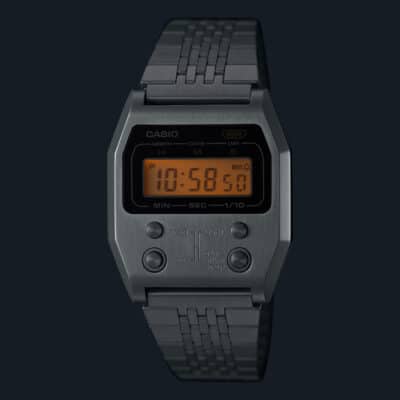 The A1100 series was announced in Asia so far and is expected to be released worldwide, but price information is not yet available.
(The A1100 is one of the only digital Casio series with a stainless steel case. Another non-G-Shock full metal digital series is the Casio A1000, which has a price of US$160.)
Update: Casio America released the silver A1100D-1VT ($135) and gold A1100G-5VT ($185). It looks like the A1100D-1VT may have already sold out at the Casio.com website.
Casio A1100B-1: Black ion plated case and band with green-tinted LCD display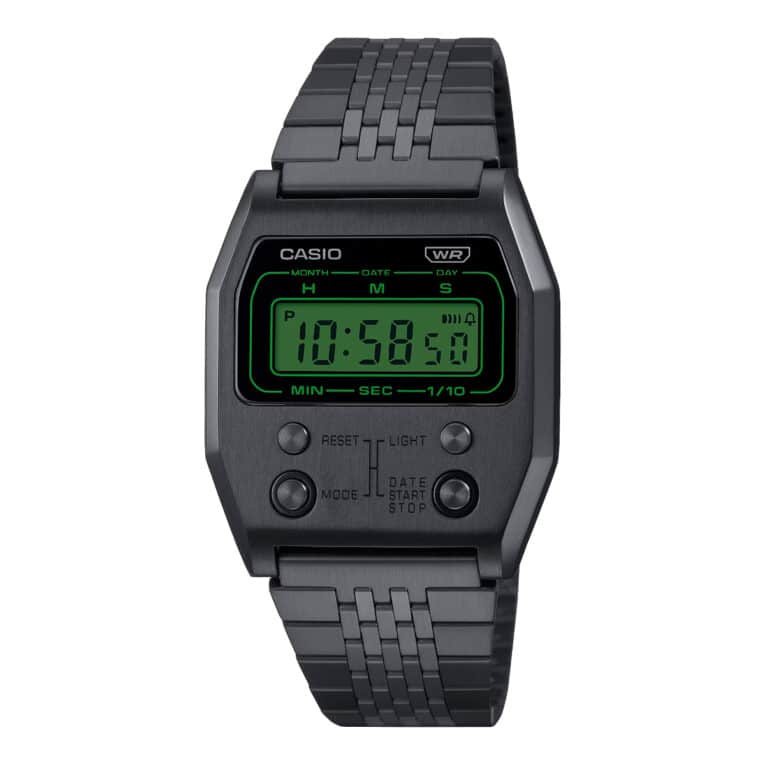 Casio A1100D-1: Silver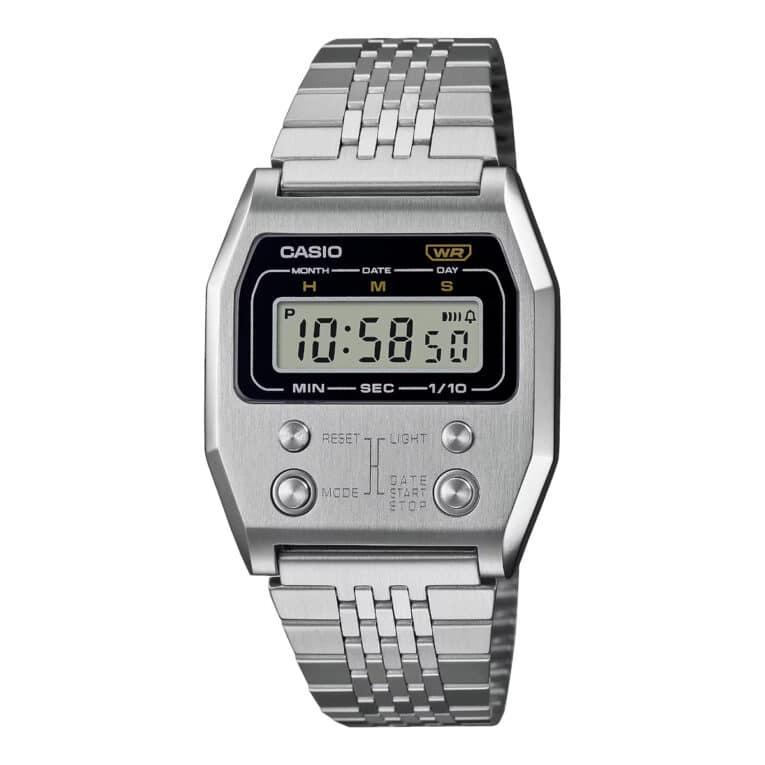 Buy A1100D-1VT
Casio
Casio A1100G-5: Gold ion plated case and band with gold-tinted LCD display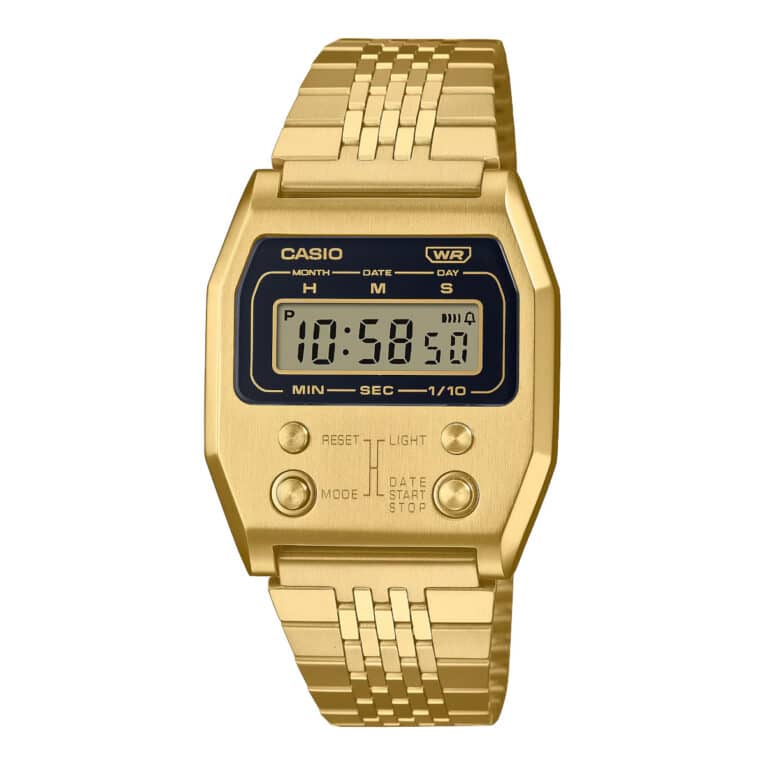 Buy A1100G-5VT
Casio