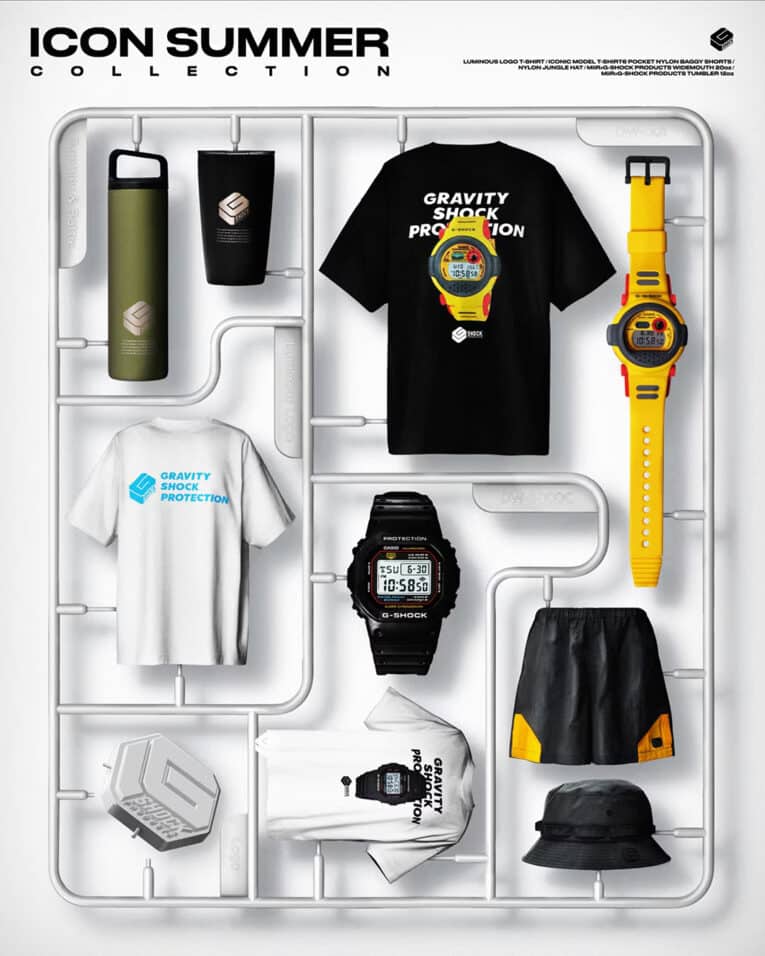 Japan's G-Shock Products has released two new T-shirts featuring images of G-Shock watches, which is a departure from most of the brand's fashion items that are meant to complement G-Shock watches rather than feature them in the design.
The two Iconic Model T-shirts include a white shirt with an image of a DW-5000-1JF on the back and a black shirt with an image of a DW-001J-9 on the back. The images overlap text that reads "Gravity Shock Protection," and below is a G-Shock Products logo.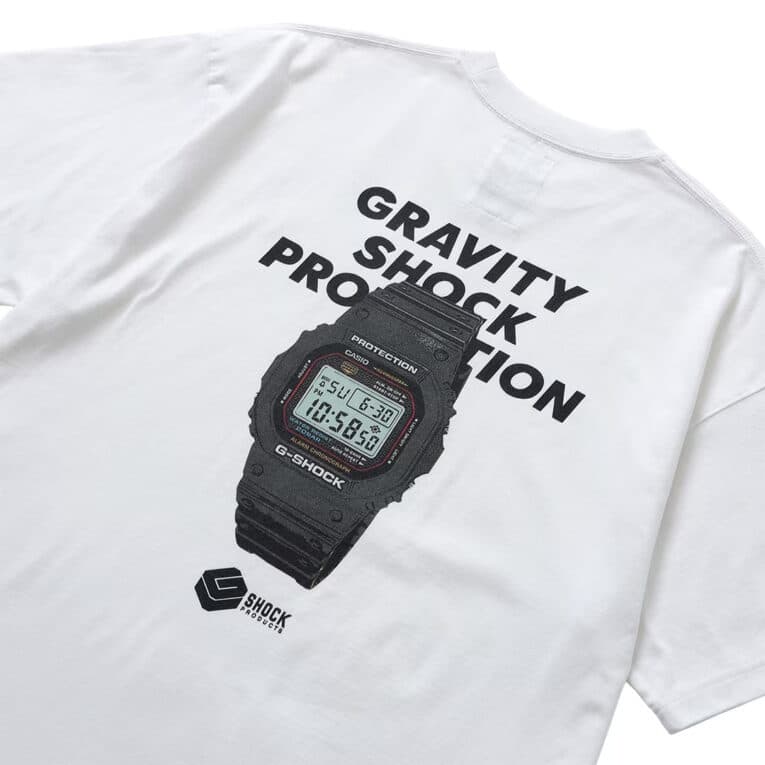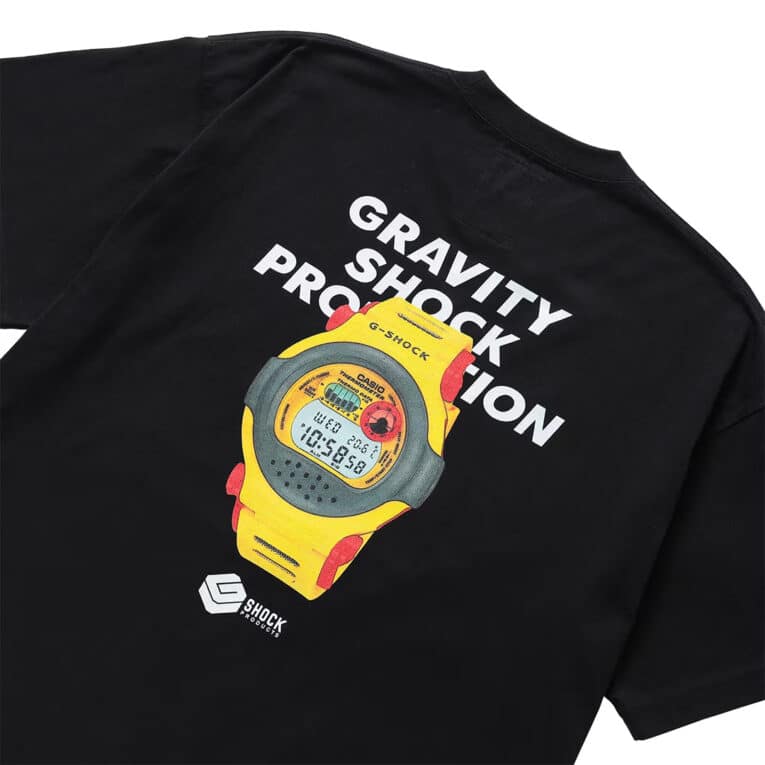 There is also a Luminous Logo T-shirt available in black or white and featuring "Gravity Shock Protection" and the G-Shock Products logo on the back in a phosphorescent print. The teal color of the print is inspired by the EL backlight from classic models like the DW-5600 and DW-6900.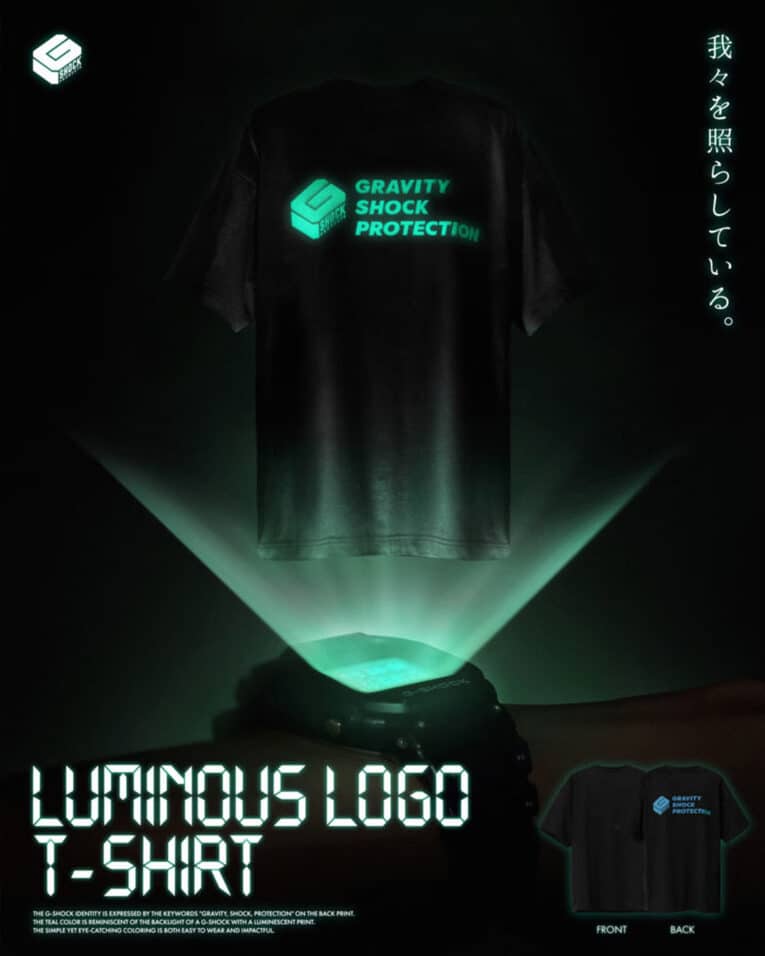 The summer collection will be available on July 7, with shipping available to Japan only. The shirts will be available available in M, L, and XL sizes for 6,600 yen each. Other items in the collection include 6Pocket Nylon Baggy Shorts, Nylon Jungle Hat, and a 20-ounce wide mouth bottle and 12-ounce tumbler by Miir.
G-Shock Products Icon Summer Collection at gshock.casio.com/jp