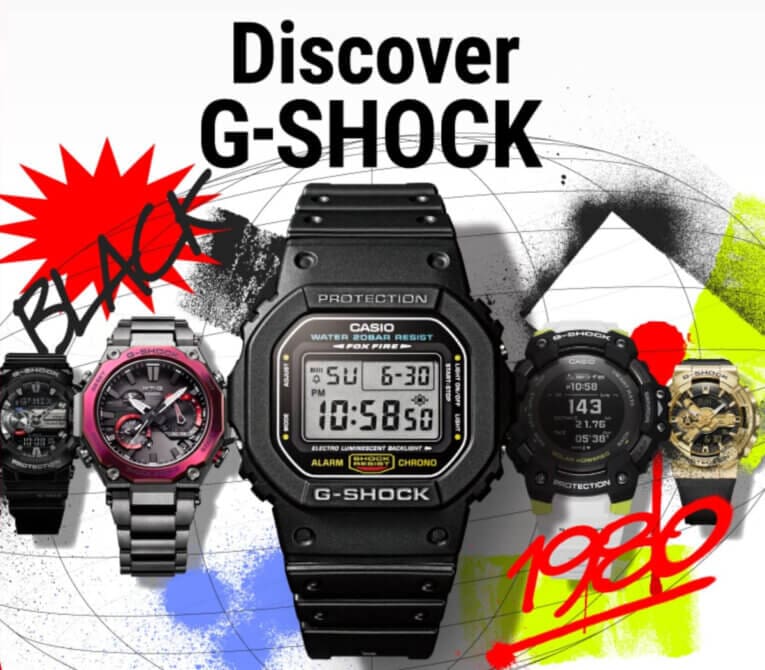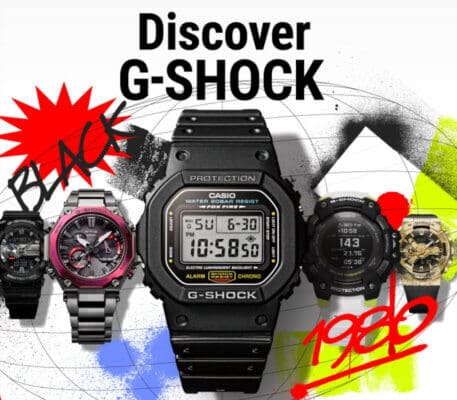 In mid-2022, Casio stopped updating and then completely removed its searchable product archive from the old G-Shock Japan (g-shock.jp) website. The archive was a valuable resource for fans and collectors, as it contained detailed information on past G-Shock watches released in Japan since the original DW-5000C in 1983. (The archive did not include all limited editions and collaborations or international releases that were not released in Japan.) The good news is that the archive is still accessible online. The bad news is that it's only available through a smartphone app and is meant for Japanese customers only.
It's possible to access the archive outside of Japan with the Casio Watches app. This app can be downloaded internationally. You don't need to use a VPN, but in order to access the archive section which is called "Discover G-Shock," you will need to create a Casio ID account and set your country to Japan. If you set the country in the app to Japan and then log in with an existing Casio ID which is already linked to another country, the setting of your Casio ID will override the setting you chose in the app. If you're already using a Casio ID account in another country, it's probably best to create a new ID with a different e-mail address. (We're not sure if it's possible to change the country of an existing Casio ID account.) Casio ID users linked to a country other than Japan will not see the "Discover G-Shock" section, only the latest Instagram posts.
The new archive is searchable by model name with the search icon at the top.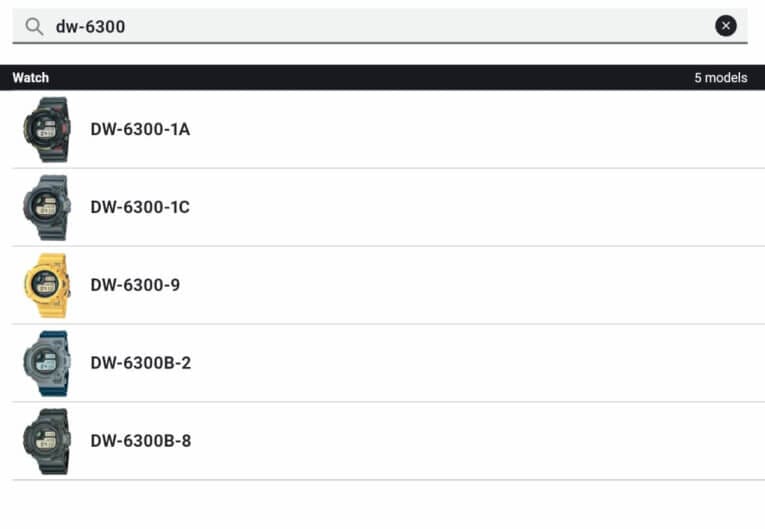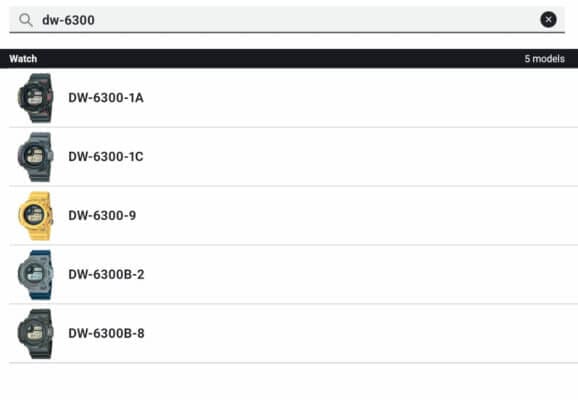 There are also listings divided by many categories, including by color, year, and all anniversary models.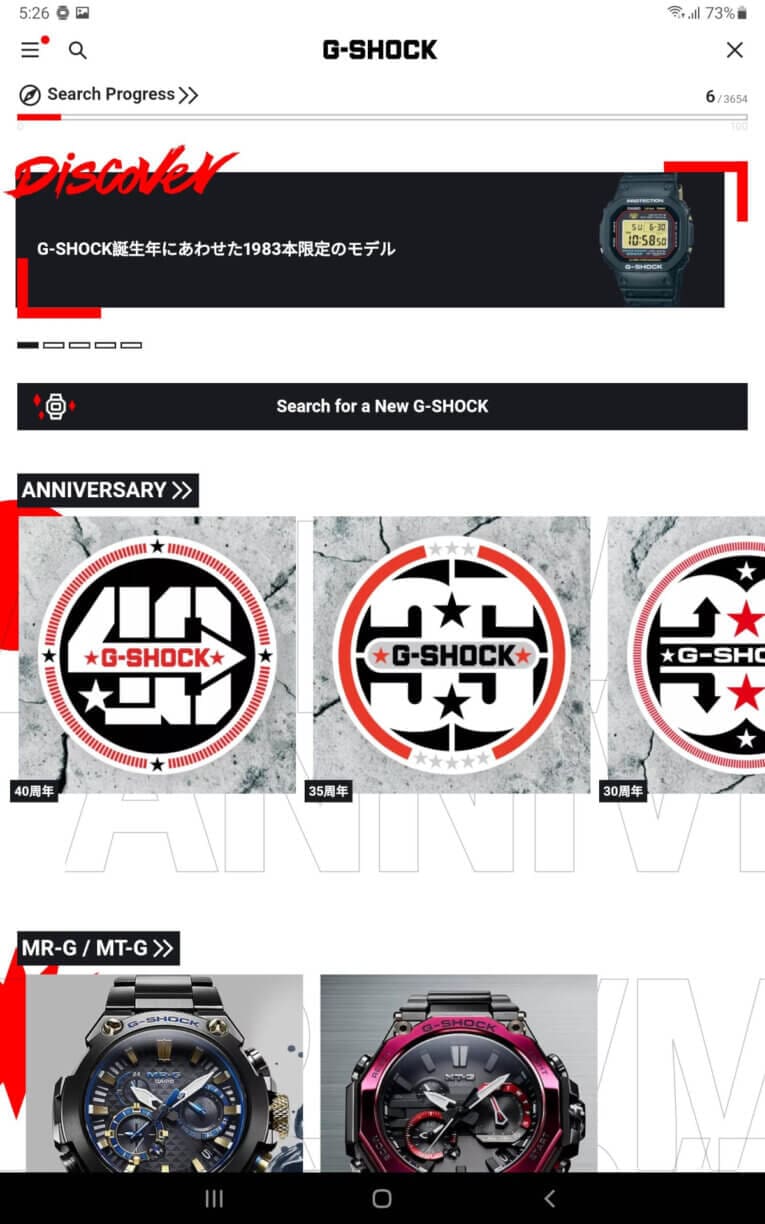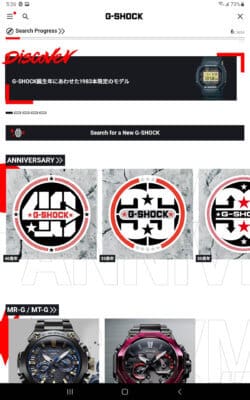 Before you go through the trouble, there are some things to keep in mind that might dissuade you.
1. It's meant for customers in Japan only.
It's clear that this archive is meant for Japanese customers only. Casio may not appreciate people making new accounts that they will never use to purchase anything and skewing customer statistics data. That said, we don't believe that there will ever be an international version of this archive translated into English or that it will be made more widely available later, but we'd like to be wrong about that.
3. It's in an app, so it's not easy to translate or save images
Since it's in an app, you will need to use the Google Translate app with another device's camera to translate the Japanese text. This is doable but certainly not ideal. Another possibility (using one device) is to save a screenshot of the text and then use the Google Translate app on the same device to translate the image. (Select the camera icon in Google Translate and you will see the icon to open images on the bottom left side.) A downside to this method, other than the obvious time-consuming nature of it, is that the specification sections need scrolling and will require several screenshots. Using an app also means you cannot save individual images like you can on a web page, but you can always do a screenshot.
Despite these inconveniences, longtime fans and new fans looking to get more acquainted with G-Shock watches will probably enjoy browsing the archive.