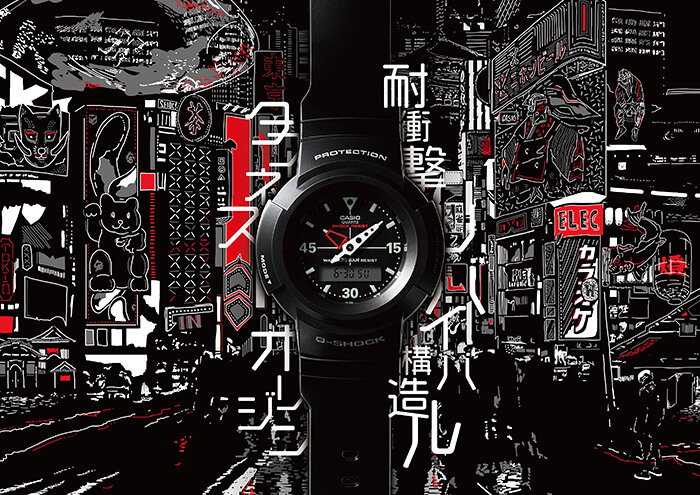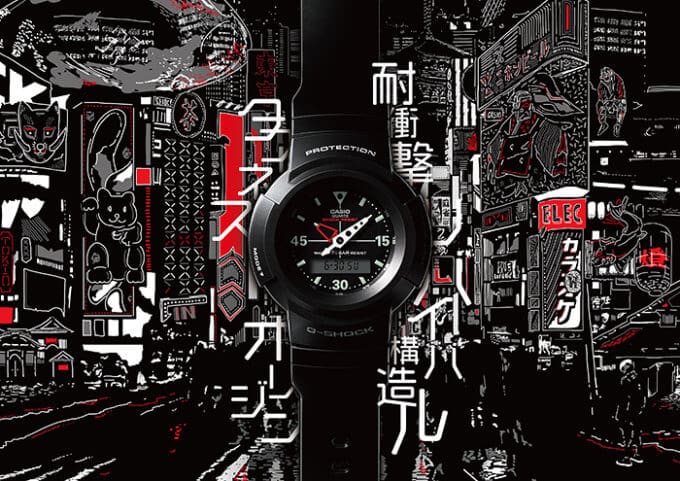 Japanese fan site Great G-Shock World reported that the G-Shock AW-500E-1EJF has sold out its online pre-orders in Japan, and we've confirmed that this is the case on ecommerce sites such as Casio Official Online Shop and Bic Camera.
The AW-500E-1EJF is a special model because it is the revival of the first-ever analog-digital G-Shock (AW-500-1E) from 1989 and shares the same color scheme as the original. It is not an exact replica, as it does not have a screw-back case like the original. The updated version has some advantages, such as vertically centered hands, Neobrite lume, an expanded 24-hour stopwatch, EL backlight with afterglow for the LCD display, and an approximate 7-year battery.
There are two other new models in the updated AW-500 series being released (blackout and solid red), but they have not sold out. (Though it's usually limited edition watches that sell out online quickly, another non-limited release for November, the gray GA-2110ET-8AJF, has also sold out its pre-orders.)
The sales activity of the AW-500E-1EJF gives us some insight into how the Japanese market is quite fond of historic models. Outside of Japan, the AW-500 doesn't have the same cachet and is not as recognizable to casual fans. Though there was a modern version (AWG-M510) active up to 2018, that series was only released in Japan towards the end.
The fact that the pre-orders are selling out does not guarantee that the AW-500E-1EJF will be difficult to find on its official release date of November 20, 2020. As Great G-Shock World pointed out, it will likely be readily available in physical stores. This also doesn't necessarily mean that the AW-500E-1E will be selling out right away in other Asian countries, but this is a heads up for those who might be thinking about buying the watch in Japan. (We don't yet know if the new AW-500 and full metal AWM-500 series will be released outside of Asia.)
Update: The AW-500E-1EJF reportedly sold out quickly in many stores, and it looks like there is now a shortage in Japan. It is not currently available on eBay.