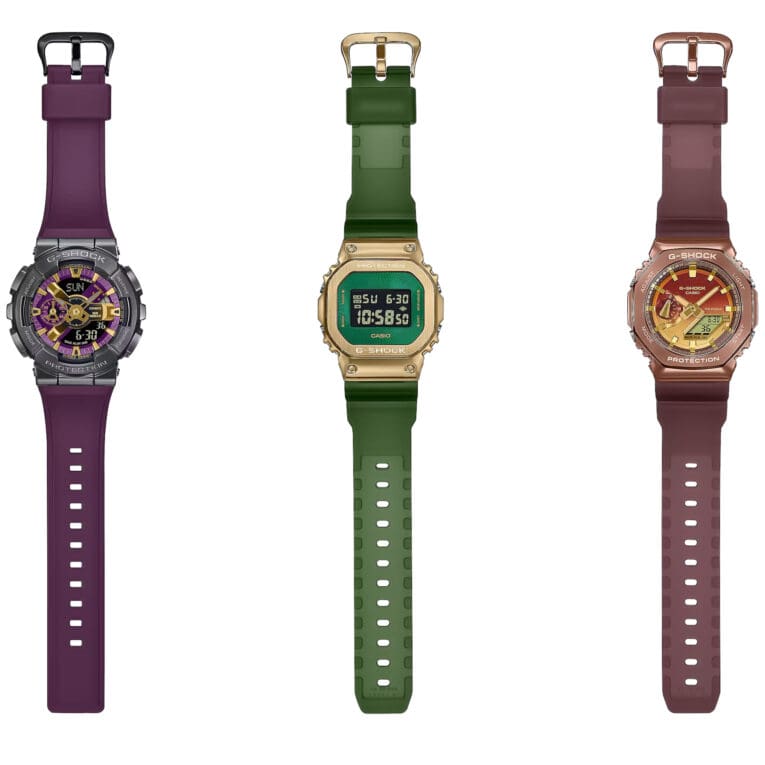 Rounding out the new G-Shock releases for June is the Classy Off-Road Series featuring three fashion-oriented stainless steel-covered models. According to Casio, the translucent matte resin bands in earth colors were chosen to express the feeling of running through the wilderness.
The big-case GM-110CL-6A (left) has a gray ion plated bezel, a purple dial with gold markers and hands, and a purple band. The octagonal GM-2100CL-5A (right) has a brown ion plated bezel, a gradated metallic vapor deposition on the dial, gold markers and gradated hands, and a brown band. The full digital GM-5600CL-3 (middle) has a gold ion plated bezel, a green sunburst-like metallic vapor deposition on the face, and a green band.
The series is reminiscent of last year's Midnight Fog Series but with more vibrant colors. Like some recent DW-5600 models, the GM-5600CL-3 is equipped with Module 3525 which uses an LED backlight instead of the old EL backlight and has an increased battery life of about 5 years. The size of the GM-110CL-6A is slightly smaller than the full resin GA-110 in order to make the stainless steel bezel more manageable and accommodating for all genders.
Update: G-Shock U.S. released the GM110CL-6A ($250), GM2100CL-5A ($250), and GM5600CL-3 ($230).
G-Shock GM-110CL-6A: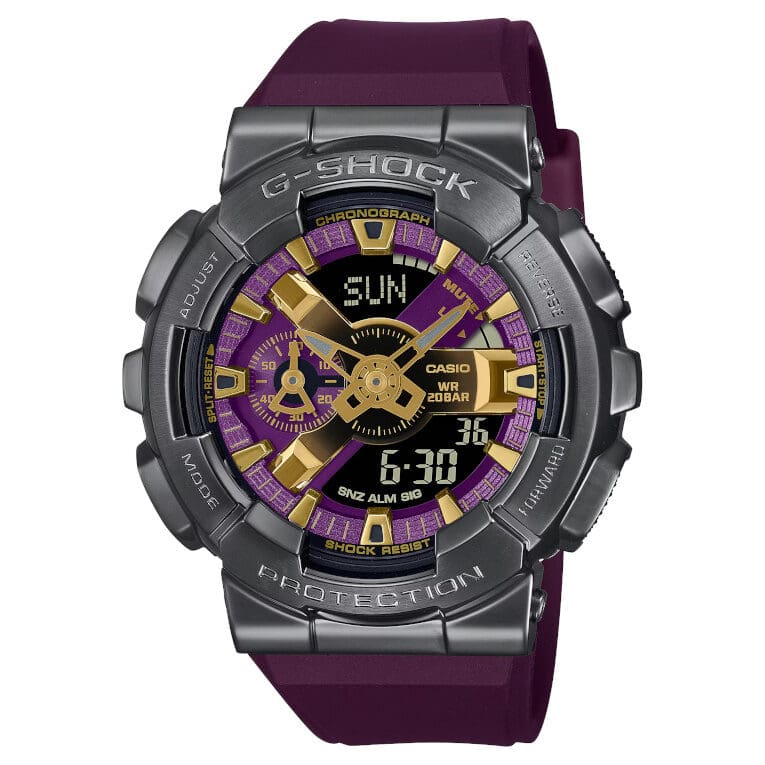 Price: ¥33,000 (Japan, GM-110CL-6AJF)
Dimensions: 51.9 x 48.8 x 16.9 mm
Weight: 93 grams
Specifications: GM-110
G-Shock GM-2100CL-5A: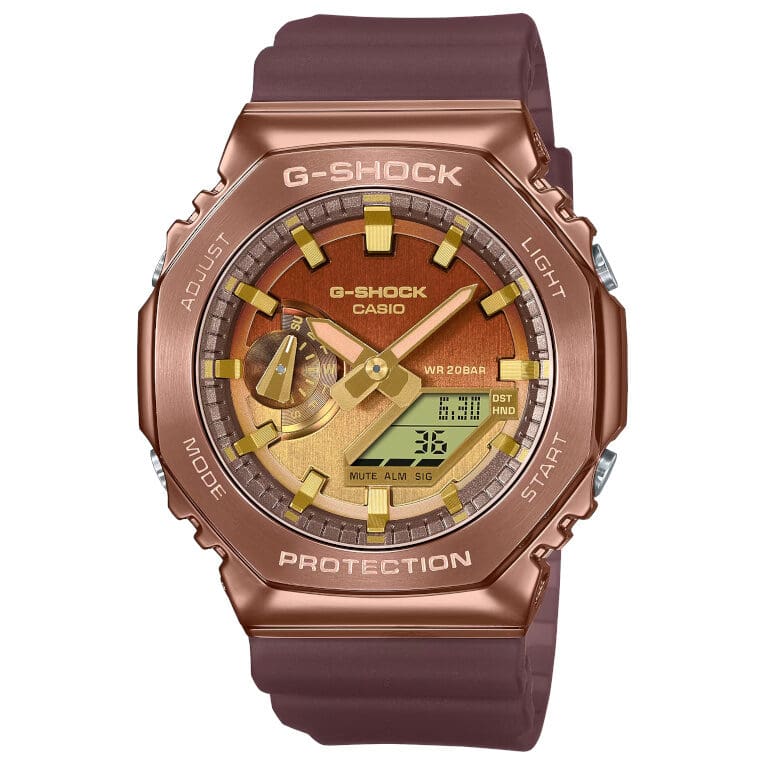 Price: ¥33,000 (Japan, GM-2100CL-5AJF)
Dimensions: 49.3 x 44.4 x 11.8 mm
Weight: 72 grams
Specifications: GM-2100
G-Shock GM-5600CL-3: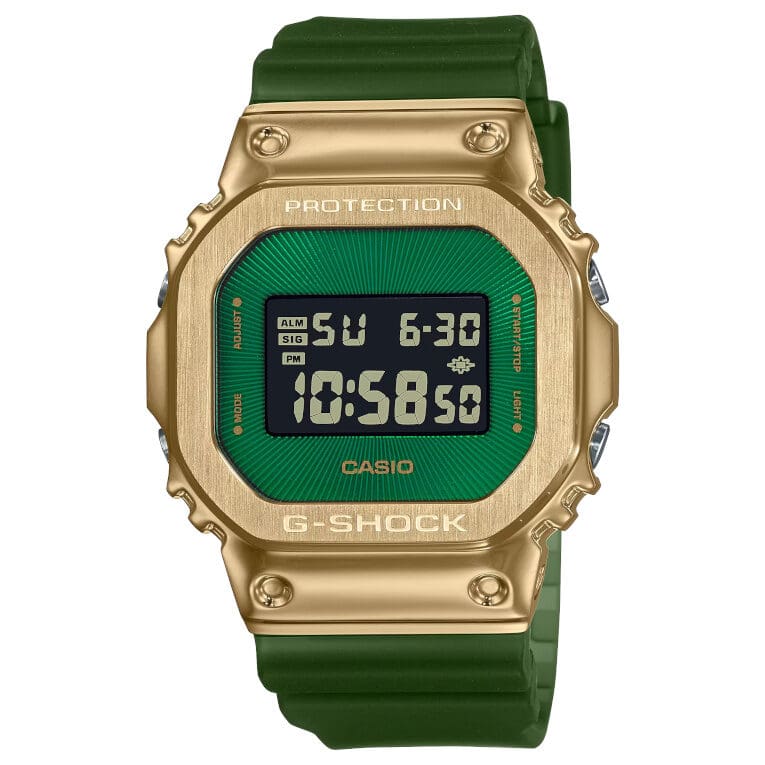 Price: ¥31,350 (Japan, GM-5600CL-3JF)
Dimensions: 49.6 x 43.2 x 12.9 mm
Weight: 73 grams
Specifications: GM-5600 (GM-5600CL-3 has an LED light and battery life of approximately 5 years.)