Although these gift box sets from G-Shock China will be out of reach for many, perhaps some of the most dedicated collectors will find a way to obtain these unique items. While the individual DW-5610SL and GA-2110SL watches from the upcoming Pink Series will include a kicking shuttlecock in China, they will also be available as part of three box sets that include a piece of sporting equipment and exclusive packaging.
The DW-5610SL-4A4PFS set includes a G-Shock-branded pink skateboard from Sixty-Six and retails for 1,790 yuan (around $260).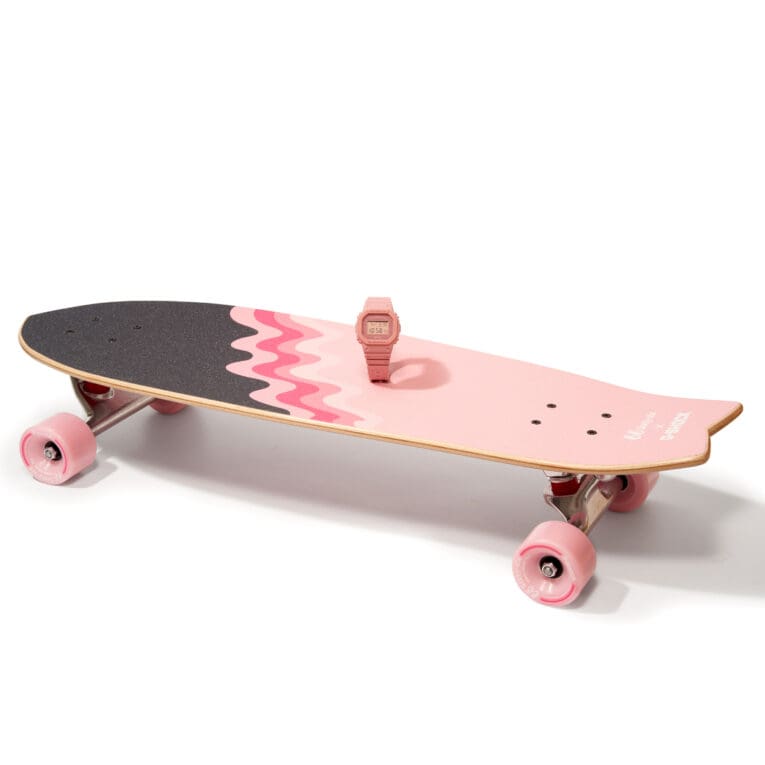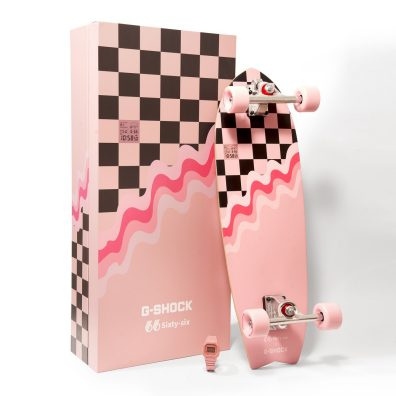 The dark pink GA-2110SL-4A4PFW set includes a Wilson basketball with a G-Shock logo and retails for 1,290 yuan (around $188). (G-Shock basketballs were previously available in a Singaporean giveaway in 2022, which appear to be different than the Wilson basketball in this set.) Wilson has been the official supplier of basketballs to the NBA since 2021.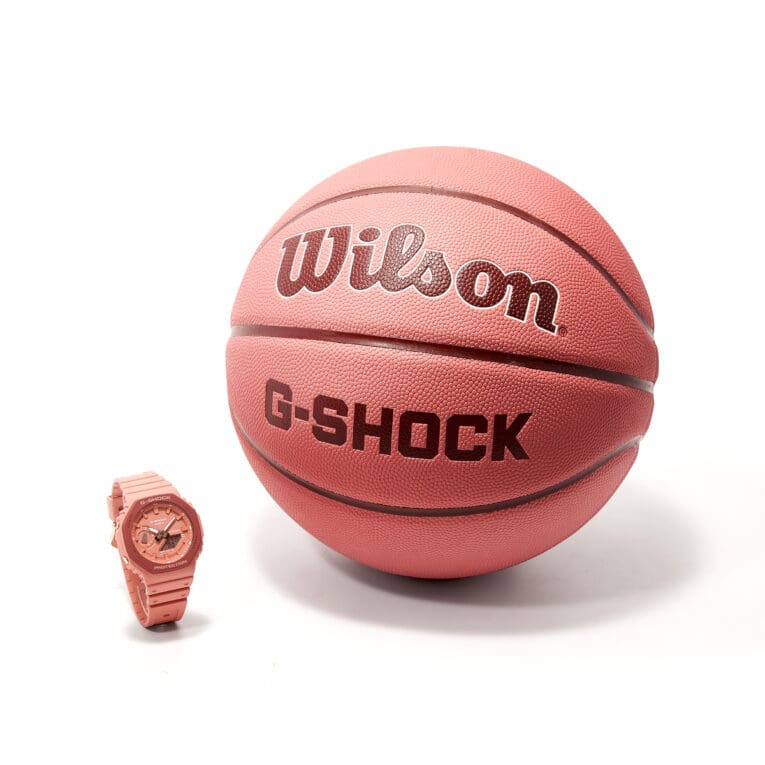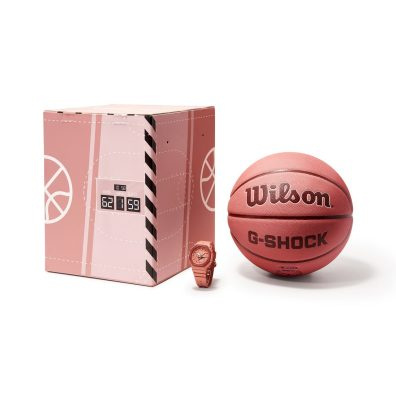 The light pink GA-2110SL-4A7PFG set includes a pink bicycle helmet and retails for 1,290 yuan.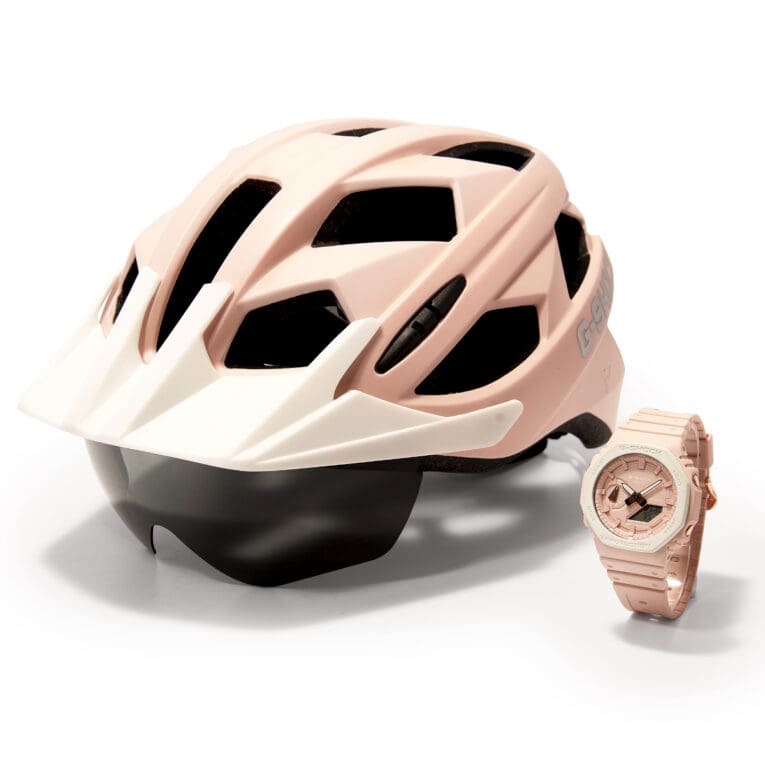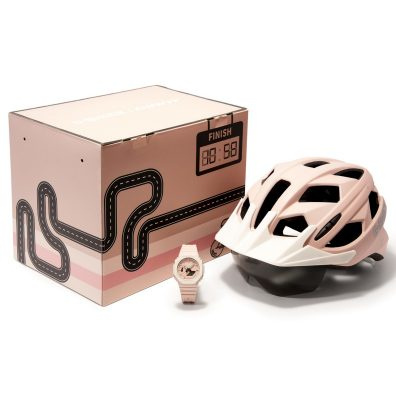 These box sets are not expected to be available outside of China, but the individual watches will probably get a wider release.