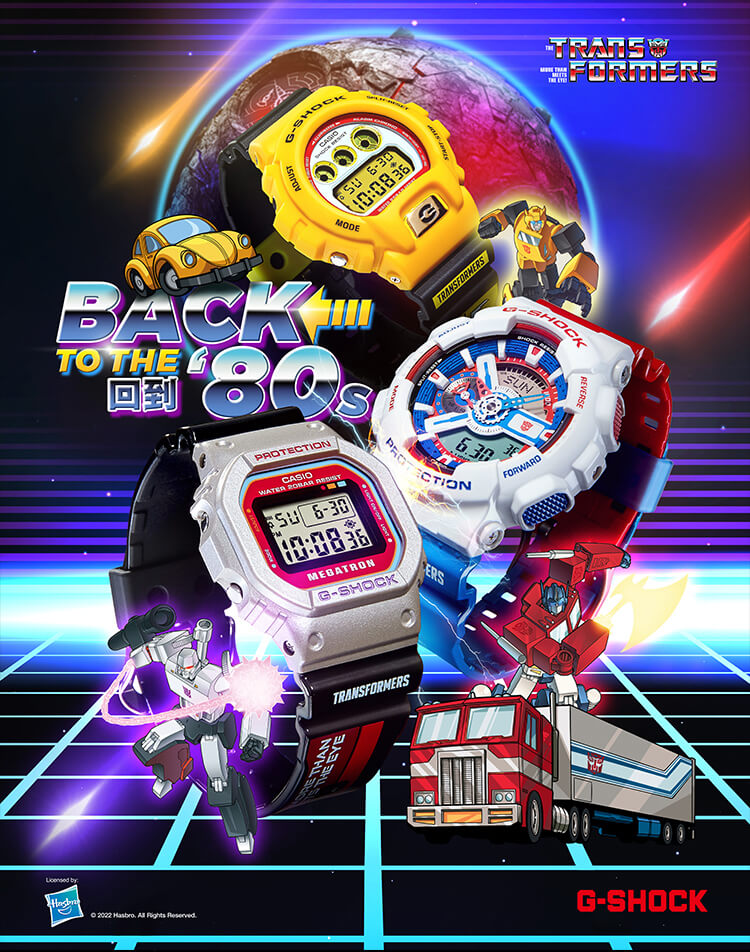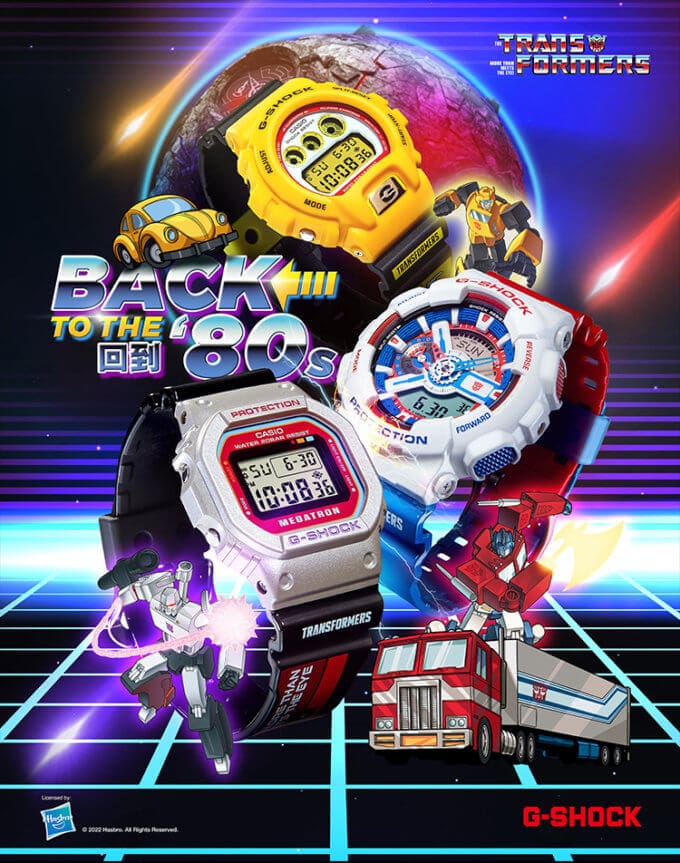 Casio is a Japanese company and G-Shock was born in Japan, but these days China may be the second best place to be a G-Shock fan. As a very large and rapidly growing market, China often gets unique gift sets and promo items, special packaging and cases, and exclusive watches. An upcoming release was teased on the official Weibo account, and it appears to be a collaboration with the Transformers franchise. An image shows the silhouette of a plastic model kit including parts for robots and what appears to be a G-Shock GA-1XX series watch. The helmet parts resemble those of Optimus Prime, Bumblebee, and Megatron, and they resemble the ones from the original cartoon from the '80s. A new animated Transformers movie is expected to be released in 2024, and this collaboration may be related to it. ("Transformers: War for Cybertron Trilogy," released from 2020-2021 on Netflix, also featured these styles of helmet.) The Weibo post states (translated by Google), "Hardcore Battle, Mecha warriors gather with enthusiasm! On May 23rd, we invite you to witness the Cosmic TOUGH Alliance!"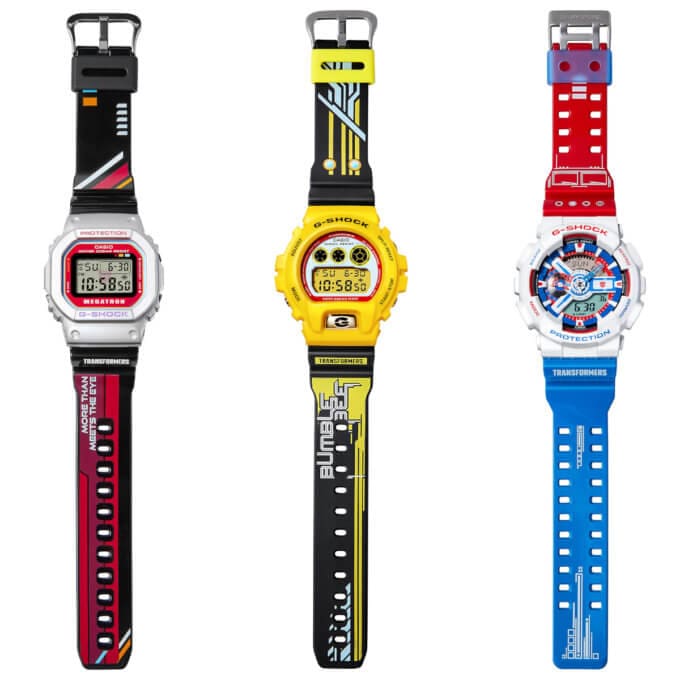 G-Shock collaborations that are initially announced in China are usually exclusive to China. There were two previous Transformers collaborations that included a full toy figure (DW-6900TF-SET and DW-5600TF19-SET) and were released in various countries, but availability outside of Japan was extremely limited. G-Shock China previously had a Transformers movie tie-in with the Last Knight Collection in 2017, which included gift sets of three models with custom printed bands and labeled case backs.
Update: Malaysian shop Gstore913 posted photos of two of the watches and a leaked product sheet. The watches include the DW-5600MEGA22-8PFT, DW-6900BUMB22-9PFT, and GA-110OPT22 (last part missing, likely GA-110OPT22-7PFT). There is also an exclusive spherical watch case featuring the watch shapes integrated into the surface. All models have custom bands, bezels, and faces, along with engraved case backs. According to the case backs, the watches are made in Japan. KS Time Store also posted photos of the DW-5600 and GA-110, with tags showing a price of 1,390 yuan (~US$208).
Update 2: A promo video was released by G-Shock China. The series is titled "Back to the '80s" and the collaboration is licensed by Hasbro.
Update 3: The watches are now available in China at casiostore.com.cn for 1,390 yuan each. The full three-watch set is also available for 4,170 yuan.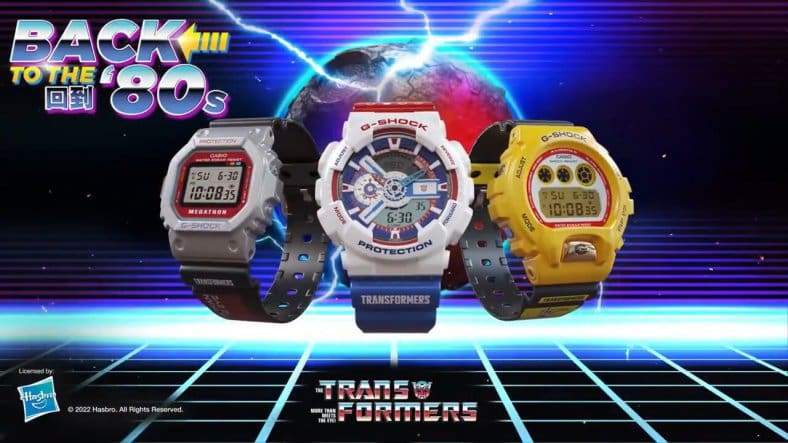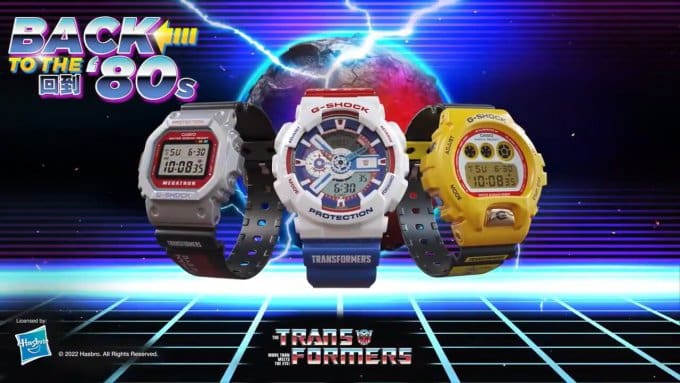 G-Shock DW-5600MEGA22-8PFT: Based on Megatron. Gray/silver bezel with black band.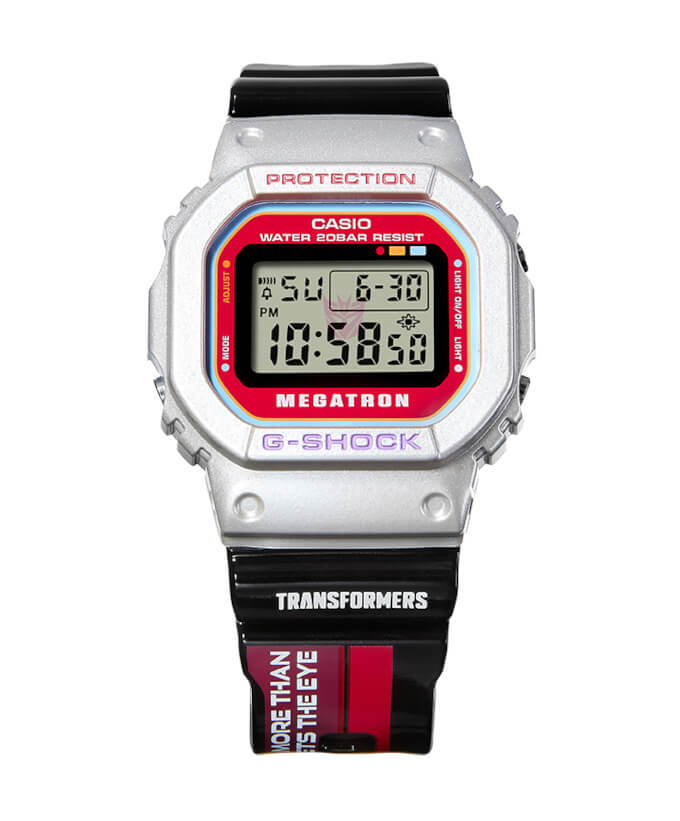 DW-5600MEGA22-8PFT on eBay
(Affiliate Links: We may earn a commission at Amazon, eBay, and Reeds Jewelers.)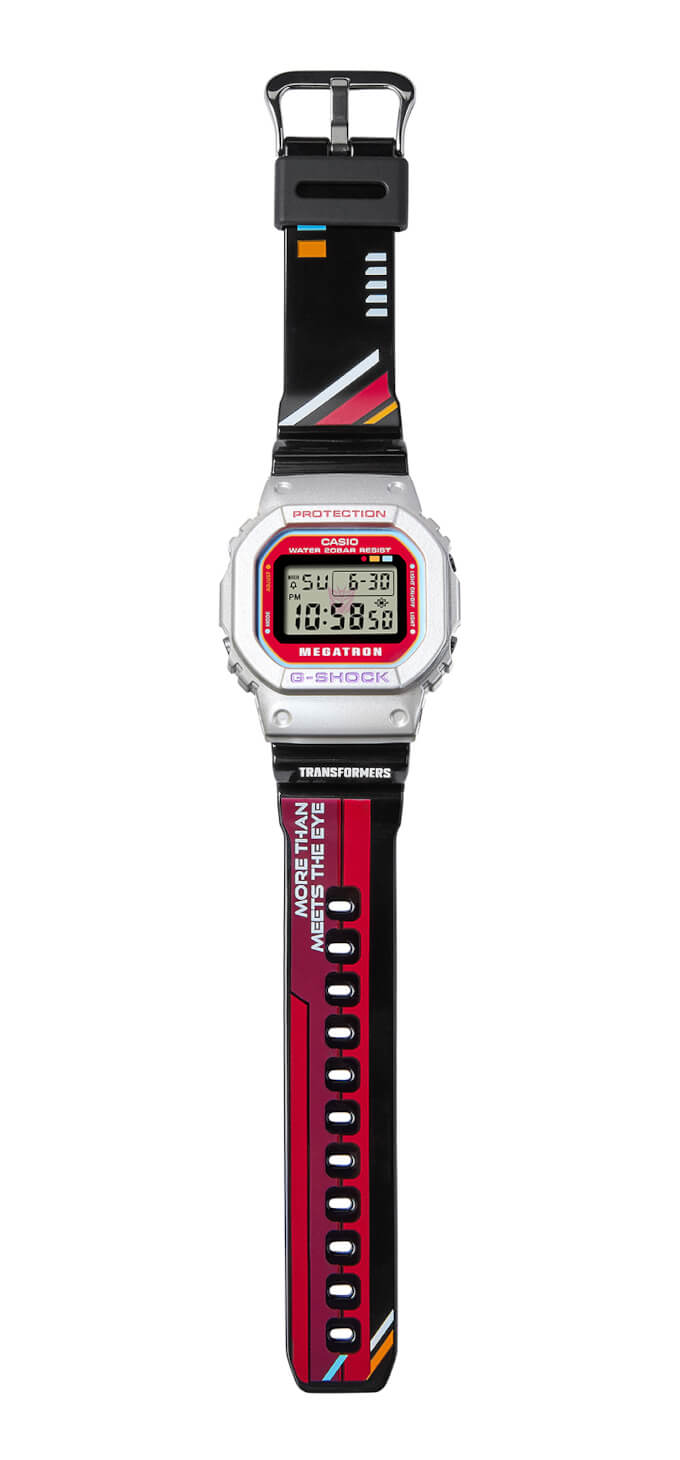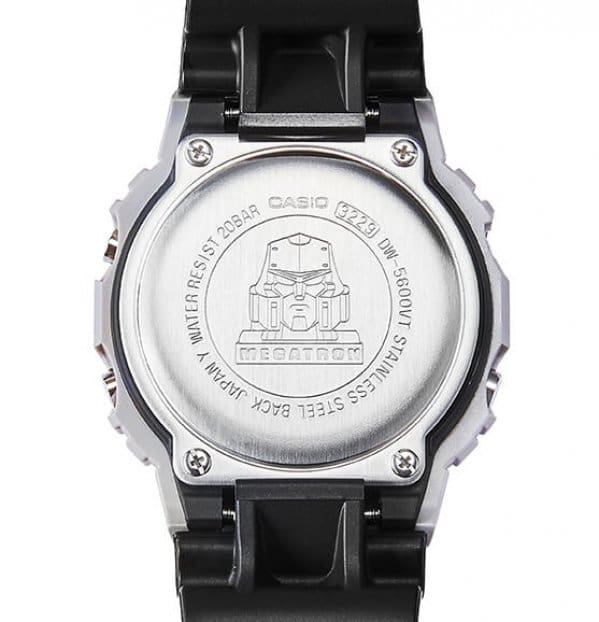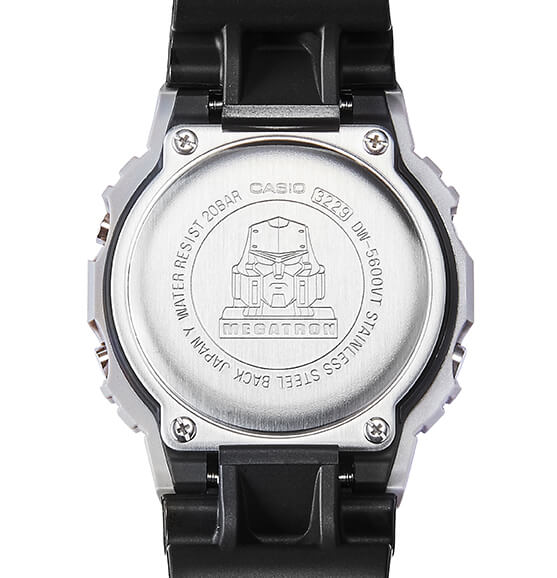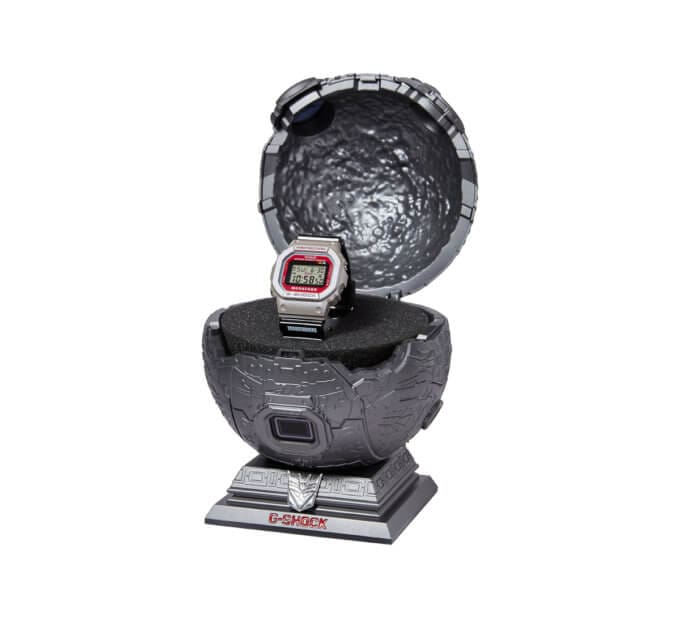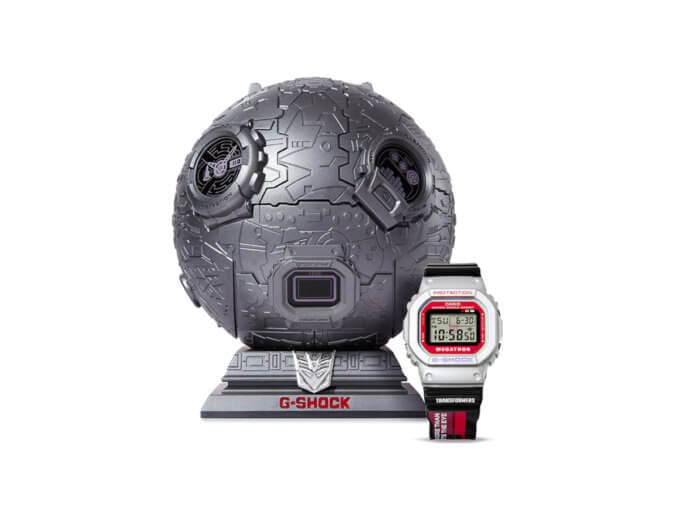 G-Shock DW-6900BUMB22-9PFT: Based on Bumblebee. Yellow bezel with black band.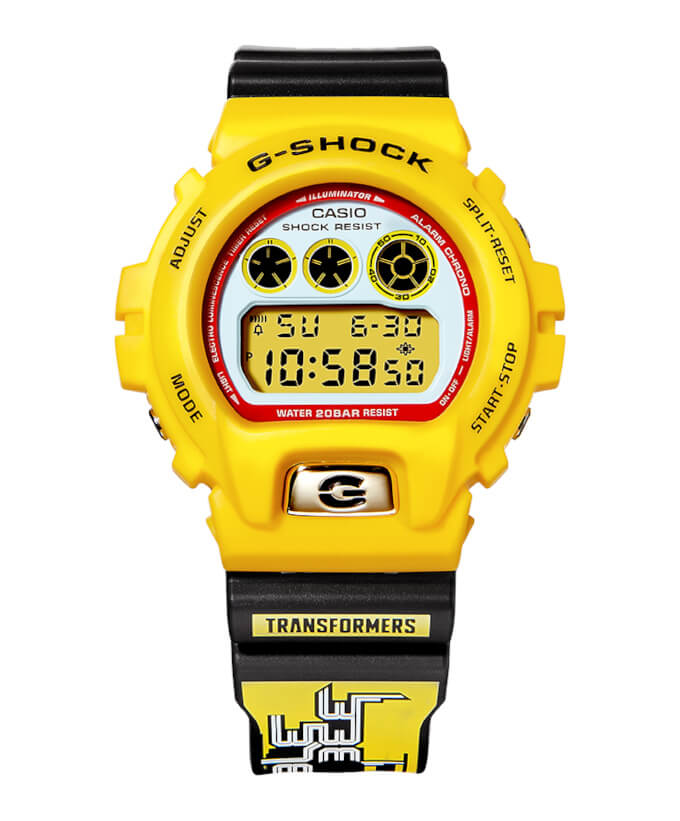 DW-6900BUMB22-9PFT on eBay
(Affiliate Links: We may earn a commission at Amazon, eBay, and Reeds Jewelers.)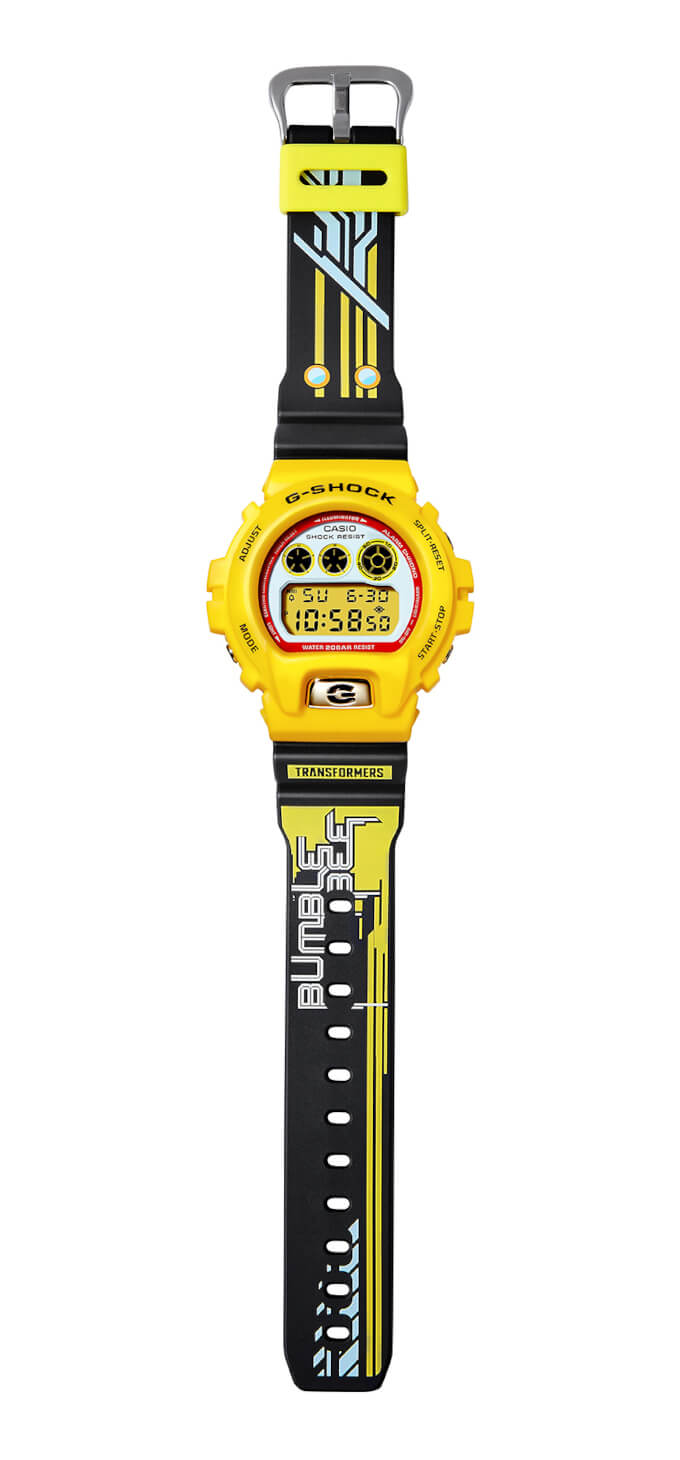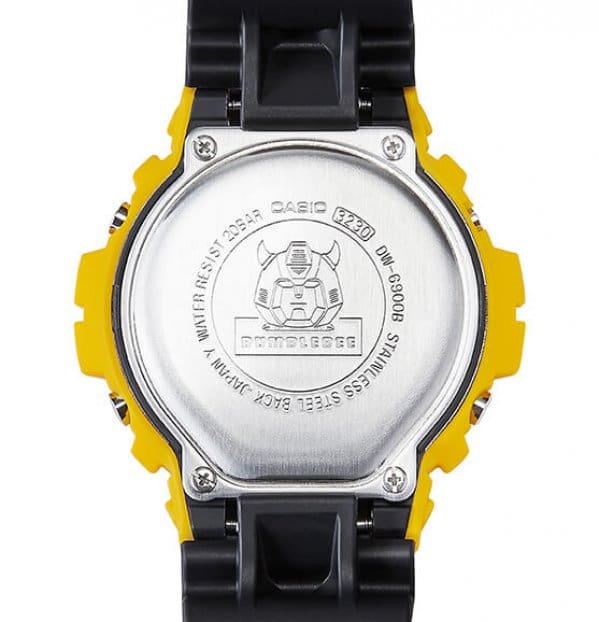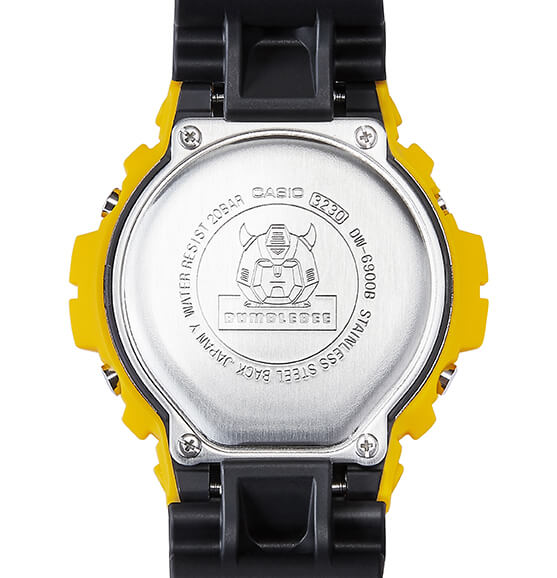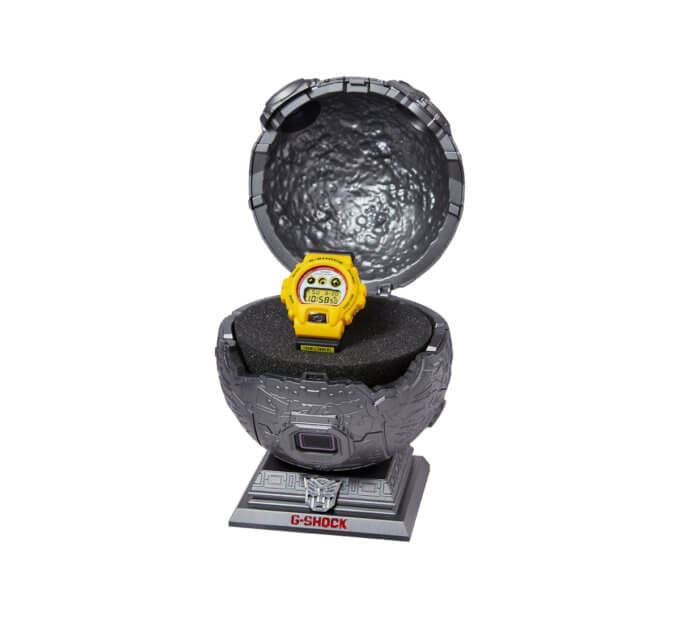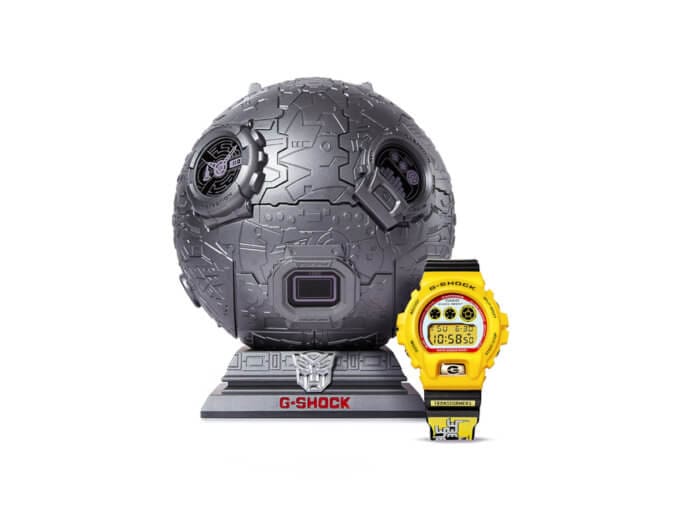 G-Shock GA-110OPT22-7PFT: Based on Optimus Prime. White bezel with red upper band and blue lower band.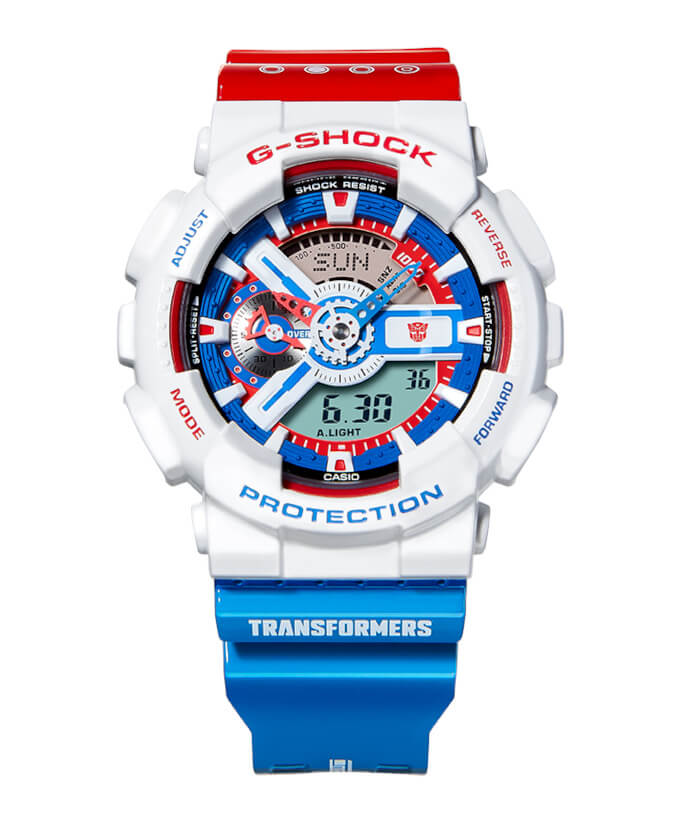 GA-110OPT22-7PFT on eBay
(Affiliate Links: We may earn a commission at Amazon, eBay, and Reeds Jewelers.)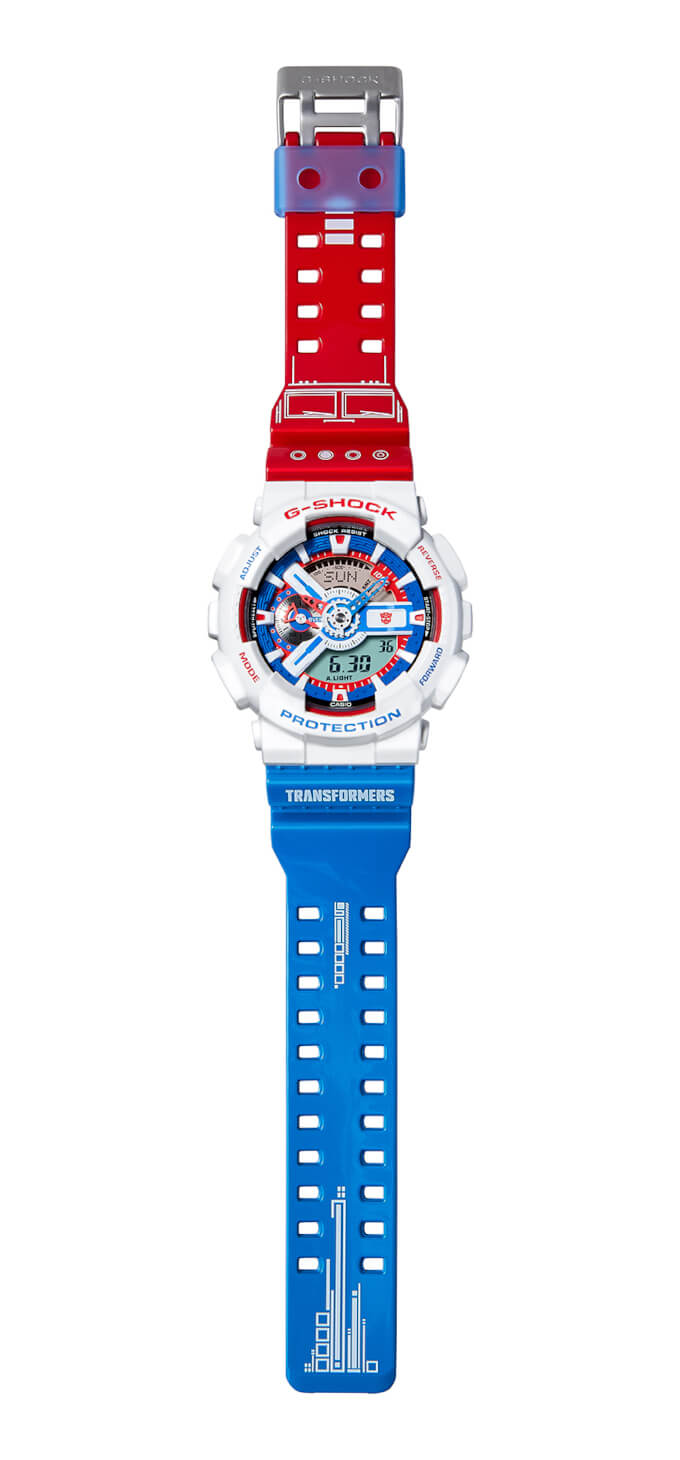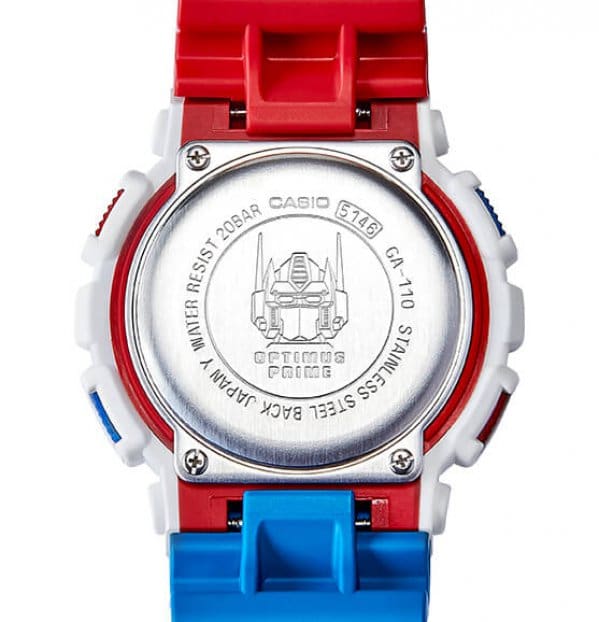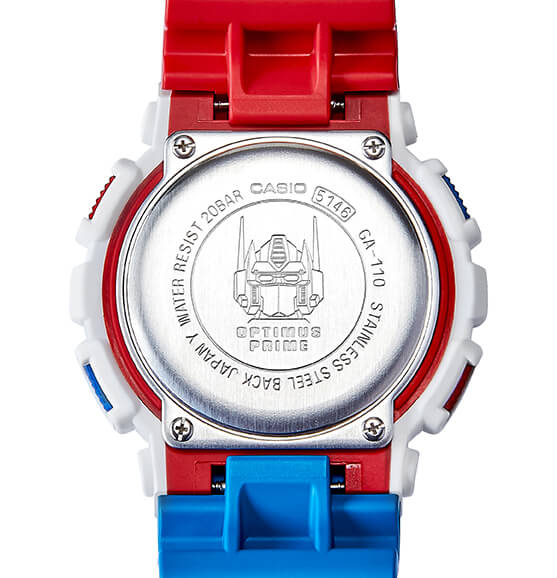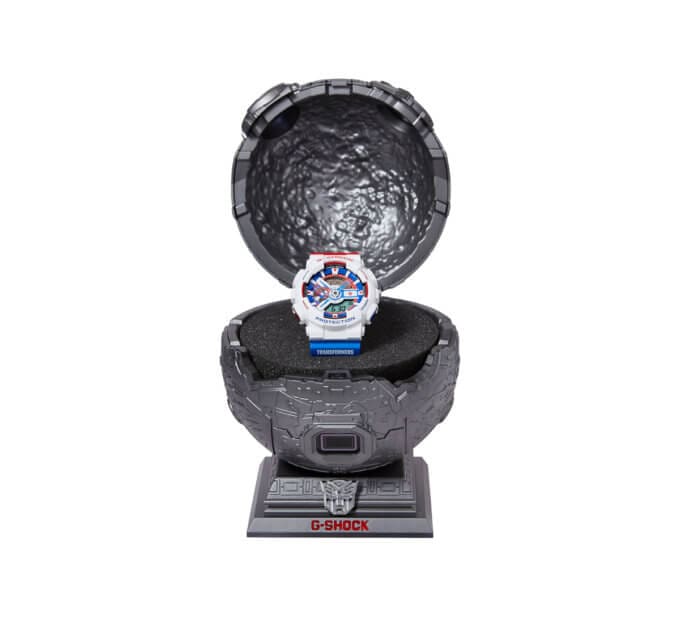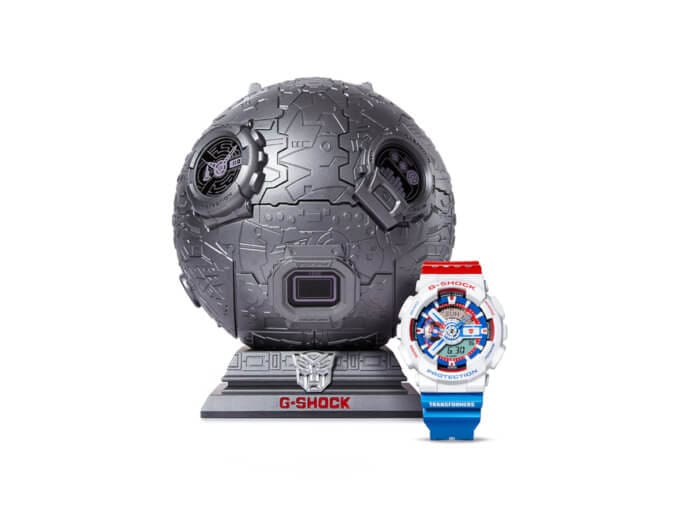 Original Teaser Image: