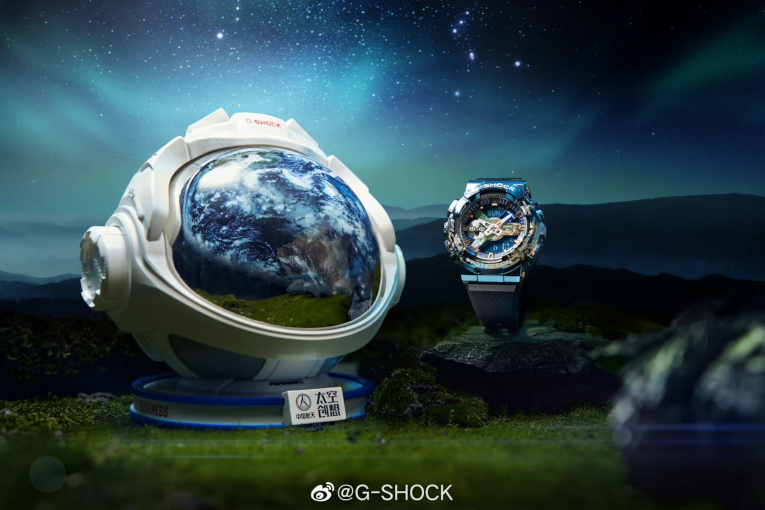 G-Shock China revealed the upcoming GM-110EARTH-1A, a metal-covered GM-110 model inspired by the colors and appearance of planet Earth. The watch has a blue ion plating on the stainless steel bezel that appears to be either a partial IP treatment or a multi-color IP, which gives the bezel the look of the oceans and clouds of planet Earth as seen from space. A part of the dial also has a special print that resembles the terrain of Earth. The subdial indicator is in the shape of a satellite.
No release date was announced, but the watch is expected to be coming soon. The GM-110EARTH-1A is likely to get a wider release, but the special helmet-shaped case is exclusive to China. Other recent image leaks from an unknown source revealed what appear to be other upcoming planet-themed G-Shock watches, including a black and multi-colored GM-5600, a black and gold GM-110 (with textured bezel), and a blue GM-2100 (with textured bezel), along with the GM-110EARTH-1A. It's not yet known if these models will be released at the same time. It's also not known if the planetary series will include more models, considering that there are eight planets in our solar system.
Update: The GM-110EARTH-1AJR will be released in December 2022 in Japan for 40,800 yen. The GM-110EARTH-1A was also announced for an international release.
Update 2: The GM110EARTH-1A was released in the U.S. for $320.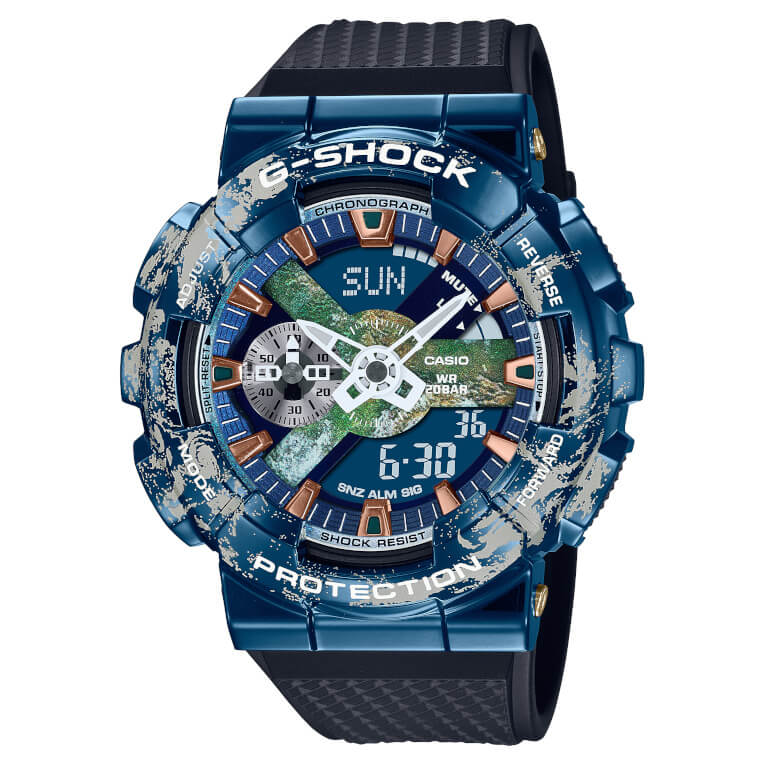 Buy GM110EARTH-1A
Casio Amazon Reeds eBay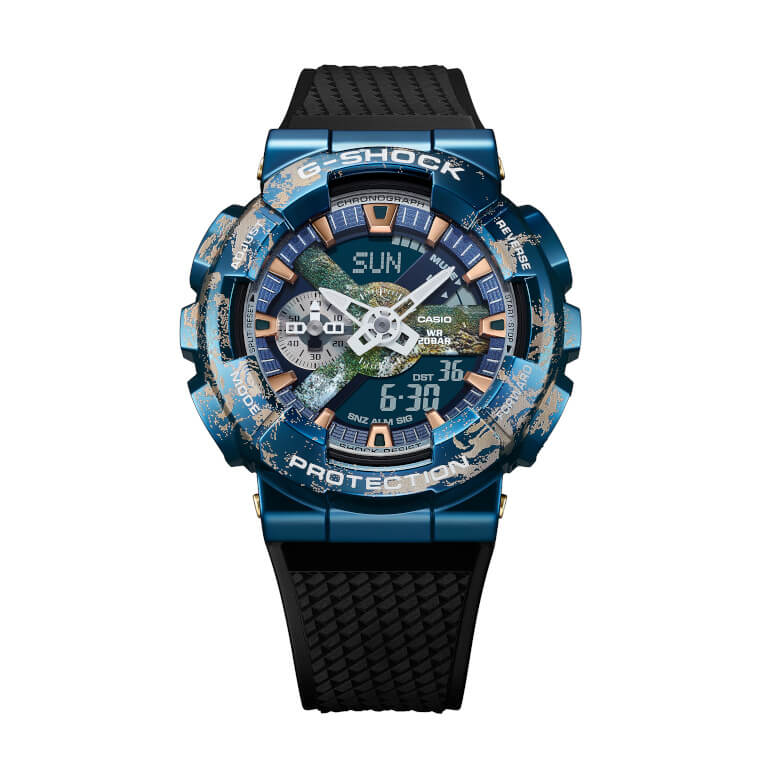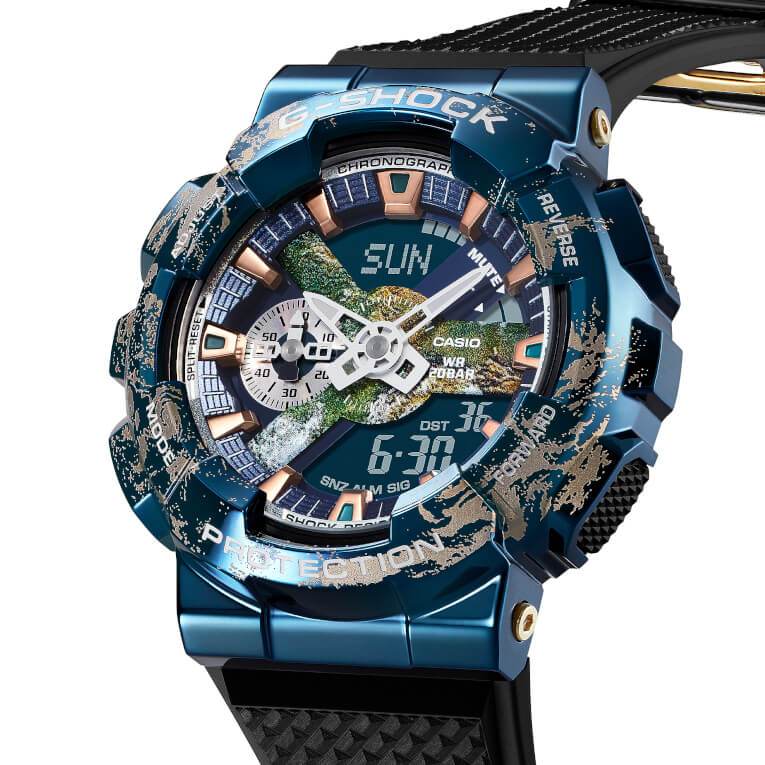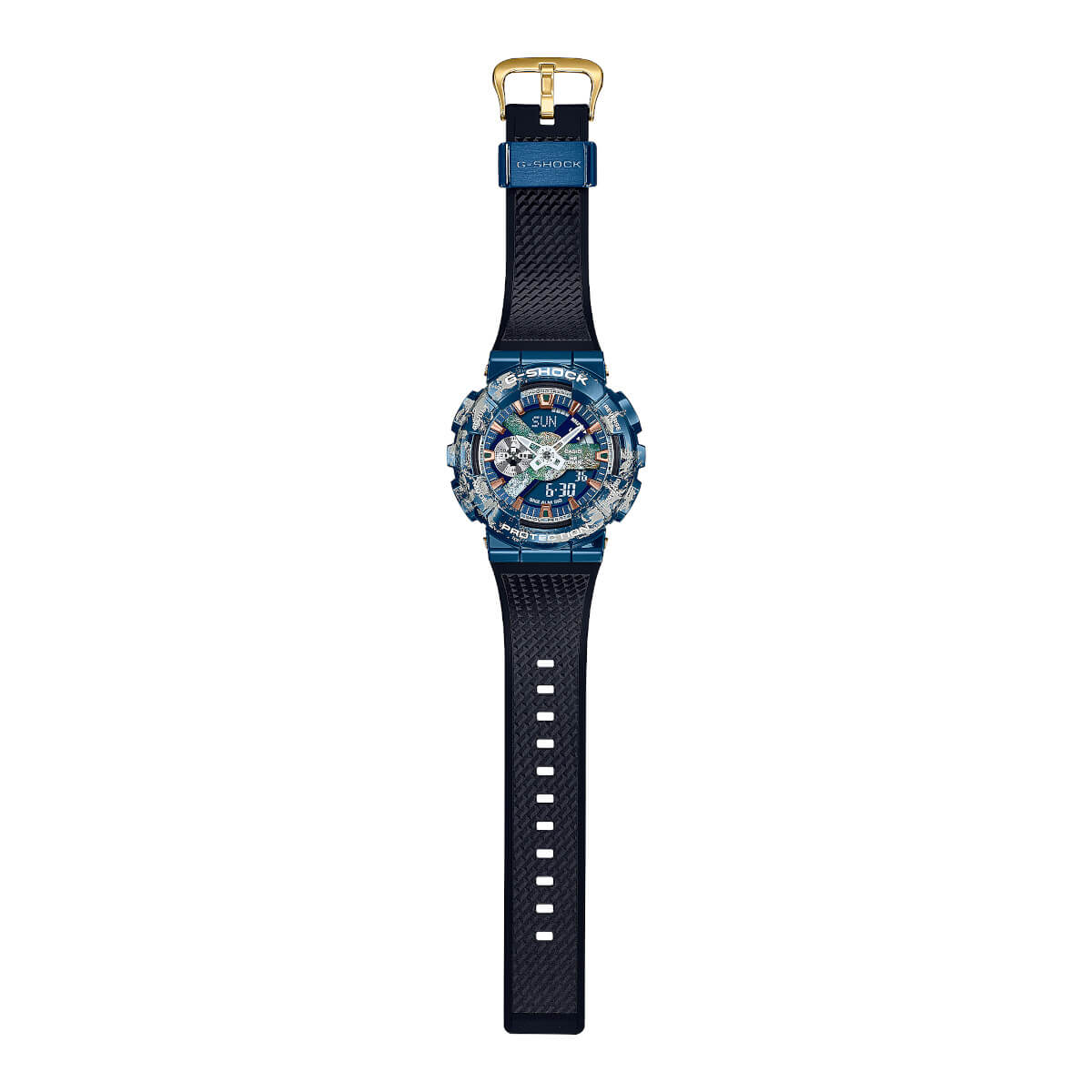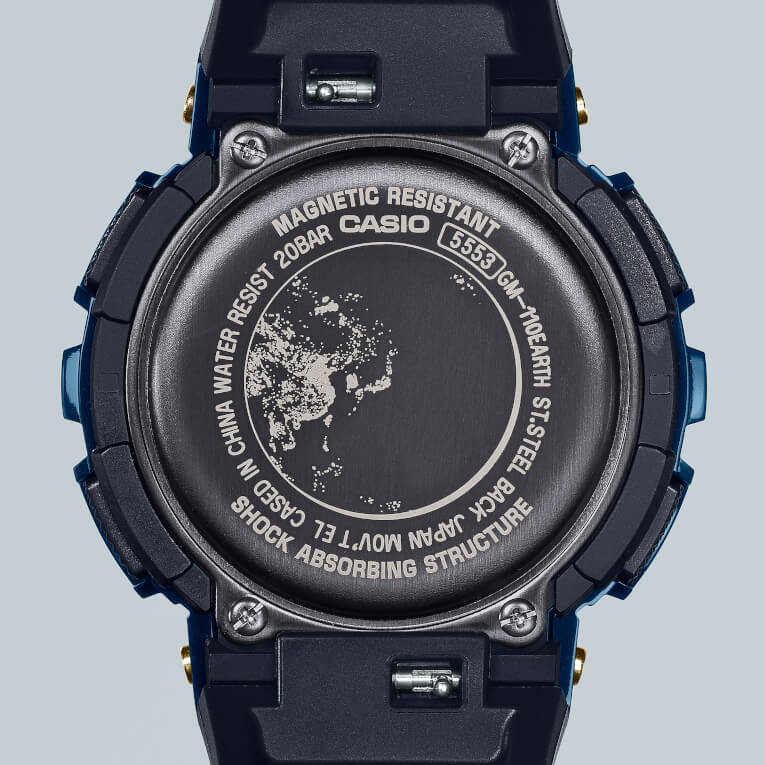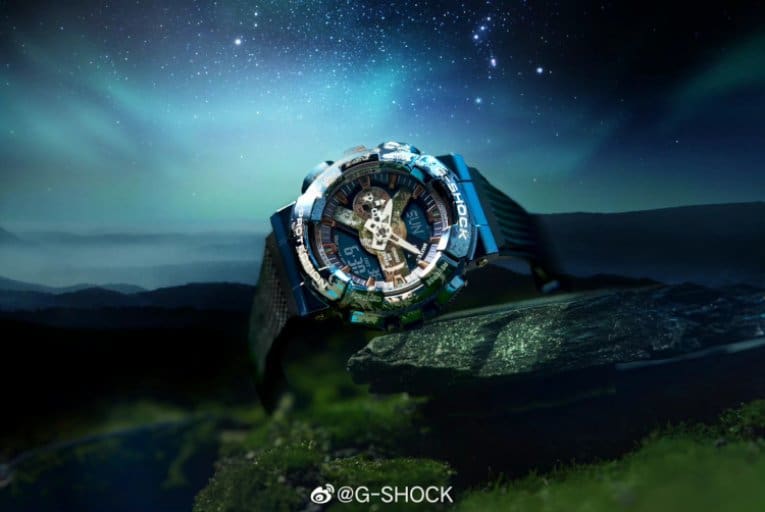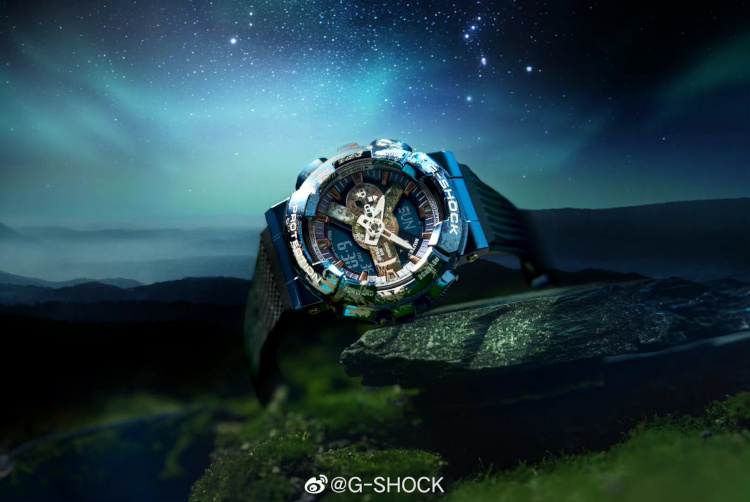 The helmet case is exclusive to China.