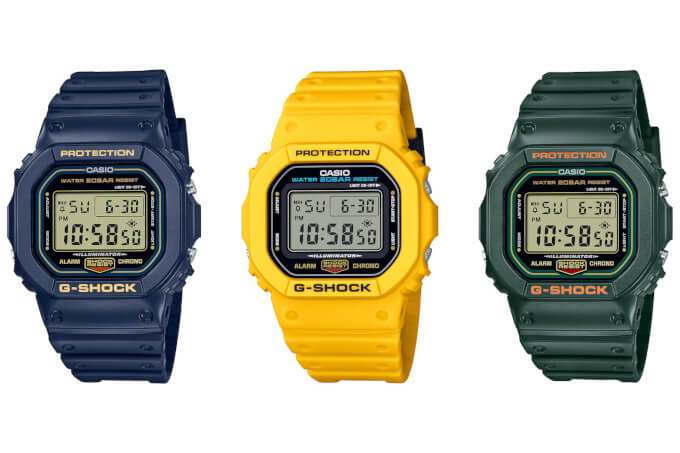 G-Shock is known for its many color variations, but during the early years, black was the only option. The first color G-Shock was the yellow DW-5600C-9BV, released overseas in 1987. (1987 was also the debut of the DW-5600 series.) The blue DW-5600B-2V and green DW-5600B-3V came in 1991, and the yellow model was revived as the limited edition DW-5600C-9B in Japan in 1992, becoming an iconic square color over the years. (The first color models are not in the G-Shock Japan database or Perfect Bible publications because they were released outside of Japan. It was Casio America that requested the yellow color, as it was a popular color for sports cars at the time.)
Casio is now releasing four watches that pay tribute to the original color square G-Shocks: the blue DW-5600RB-2, green DW-5600RB-3, yellow DW-5600REC-9, and the limited edition Carbon Core Guard DWE-5600R-9 box set.
The present-day DW-5600 watches have a resin inner case and stainless steel backplate, unlike the full stainless steel screw-back case of the originals, resulting in a lighter weight for the new models. The limited DWE-5600R-9 box set includes a DWE-5600 watch (featuring a carbon fiber reinforced inner case) and three interchangeable bezels and bands in yellow, black, and red. (These bands are also compatible with the DW-5600 series, but the bezels are a screwless design that depend on the latch points of the DWE-5600 case.) Like the original DW-5600C-9BV, the yellow DW-5600REC and DWE-5600R have a black band keeper. The DW5600RB models have a gold-tinted LCD display, like the original DW-5600B watches.
In Japan, the DW-5600RB-2JF, DW-5600RB-3JF, and DWE-5600R-9JR box set will be released in October 2021. The yellow DW-5600REC-9JF will be released in November 2021. All four models are also expected to be released worldwide with the following retail prices in the U.S.: DW5600RB-2 ($99), DW5600RB-3 ($99), DW5600REC-9 ($110), DWE5600R-9 ($210).
Update: The DW-5600REC-9 box set was announced for October 2021 in Asia (excluding Japan, where it is expected in November).
G-Shock DW-5600RB-2
Blue with gold-tinted LCD display.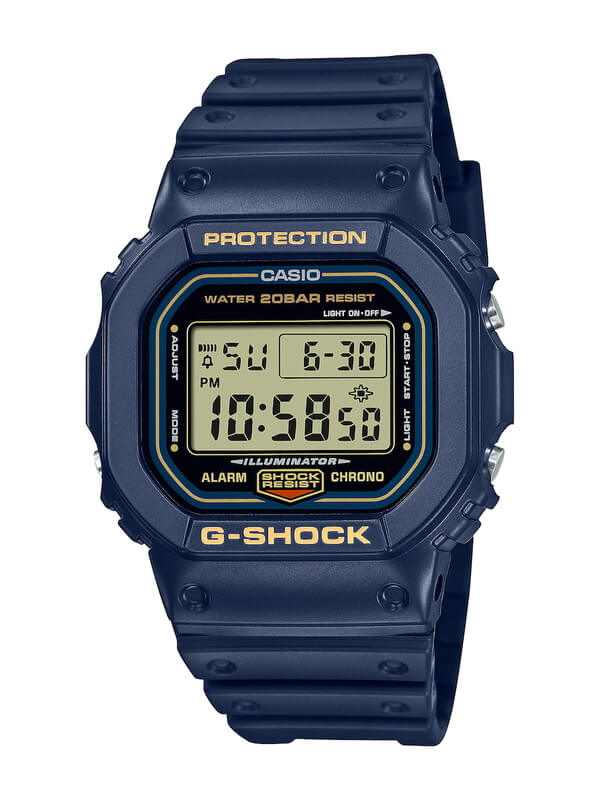 DW-5600RB-2JF on Amazon DW-5600RB-2JF on eBay
G-Shock DW-5600RB-3
Green with gold-tinted LCD display.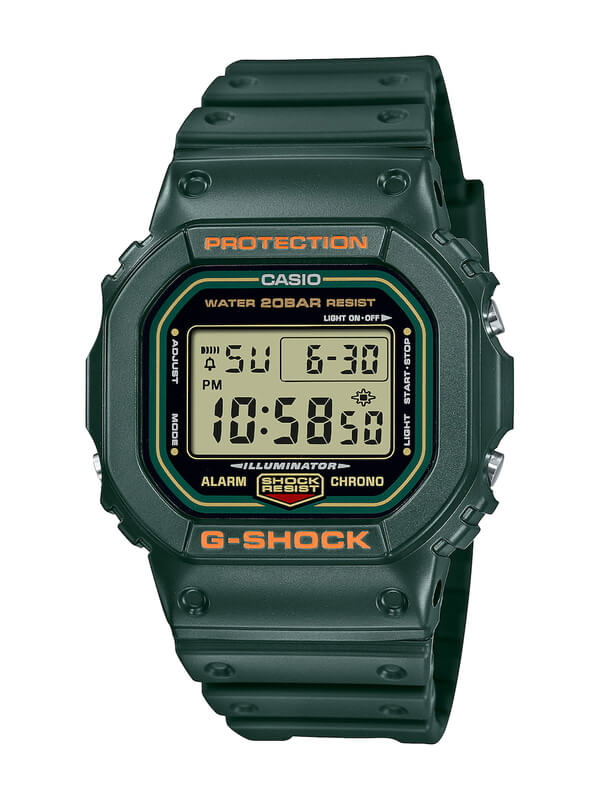 DW-5600RB-3JF on Amazon DW-5600RB-3JF on eBay
G-Shock DW-5600REC-9
Yellow with black band keeper.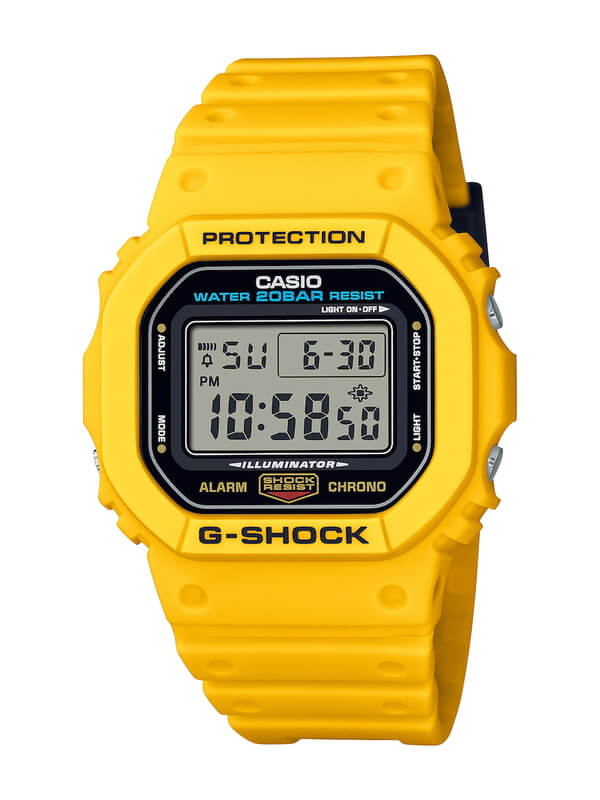 DW-5600REC-9JF on Amazon DW-5600REC-9JF on eBay
G-Shock DWE-5600R-9
Limited edition box set including Carbon Core Guard DWE-5600 base with three bezel and band sets in yellow, black, and red.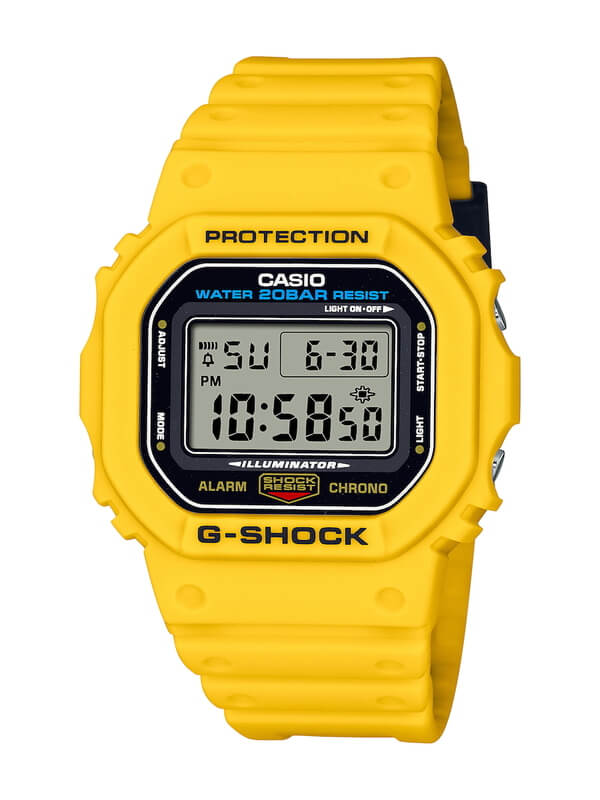 DWE-5600R-9JR on Amazon DWE-5600R-9JR on eBay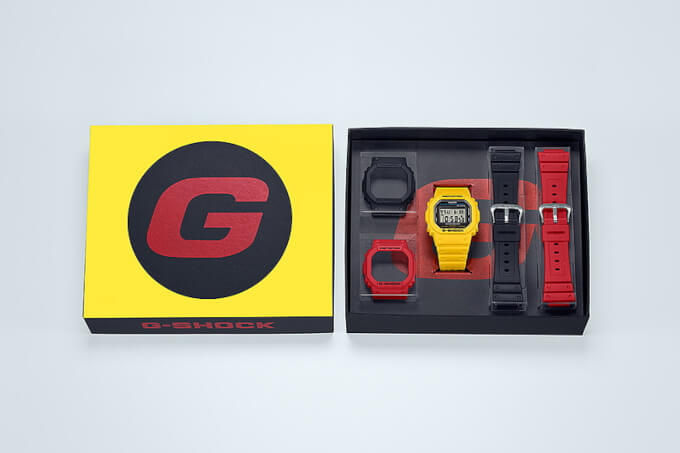 Disclosure: G-Central is independently managed by fans and is not an official G-Shock site. For official support, visit world.casio.com. Please follow your region's official site for more release information. All articles are written by G-Central. We may earn a commission on purchases from our links to Amazon, eBay, and Reeds Jewelers.
Advertisement: