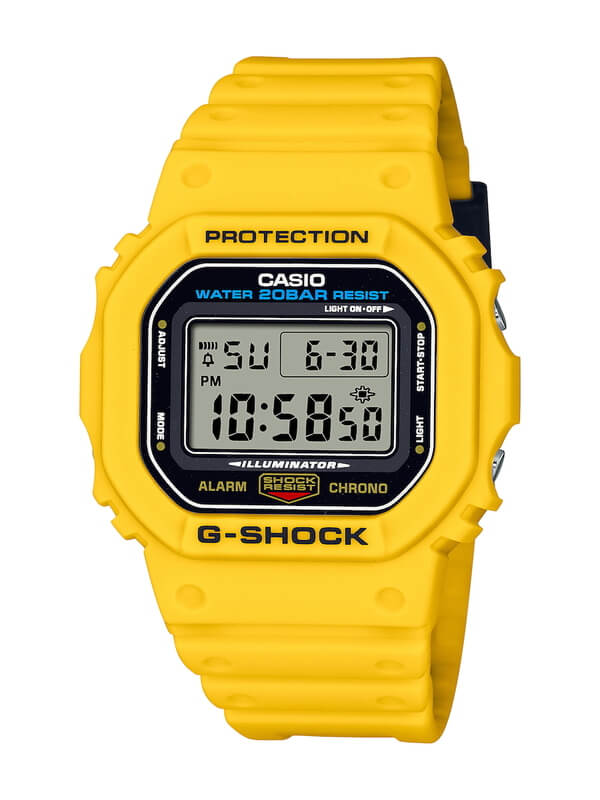 The yellow G-Shock DWE5600R-9 ($210) and the DW5600REC-9 ($110) are basically the same watch on the inside, but the DWE5600R-9 is a box set that also includes black and red bezel and band sets. The DWE5600R-9 is a Carbon Core Guard model, which means it has a carbon fiber reinforced case instead of the standard resin case. The bands have quick-release levers and the bezels have a screwless structure for easy swapping.
With the three bezels and bands, owning the DWE5600R-9 is like having three watches in one. There is also the possibility to mix and match for various color combinations. Though Carbon Core Guard watches are usually known for their lighter weight, the carbon case doesn't make the watch lighter than the DW5600REC-9. It is actually one gram heavier, but the carbon case does make it an extra tough and unique model. There have only been two other DWE-5600 releases. With its traditional G-Shock colors, the DWE5600R-9 is the closest thing to a standard DWE-5600 model, but it is a limited edition. (The DWE-5600 is also available in Japan through the "My G-Shock" [casio.com/jp] custom watch service, which may be coming to other countries later.)
The DWE5600R-9 and the DW5600REC-9 are a tribute to the first color G-Shock DW-5600C-9BV from 1987. The original was designed for the American market and was only released outside of Japan, but it was revived in Japan in 1992 as the limited edition DW-5600C-9B.
The DWE5600R-9 and DW5600REC-9 are now available in the U.S. at gshock.com.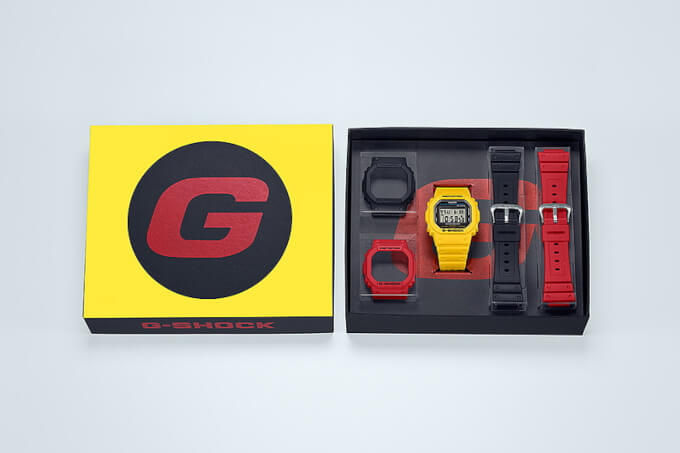 (The DWE5600R-9 page at gshock.com shows the wrong product image for the rear and side shots. You can see from the text on the case back cover that it is actually the DW-5600REC-9, which has a white resin case under the bezel. The color of the DWE5600R-9 carbon case is black, and the back cover also has a Carbon Core Guard logo, as seen in this YouTube video.)