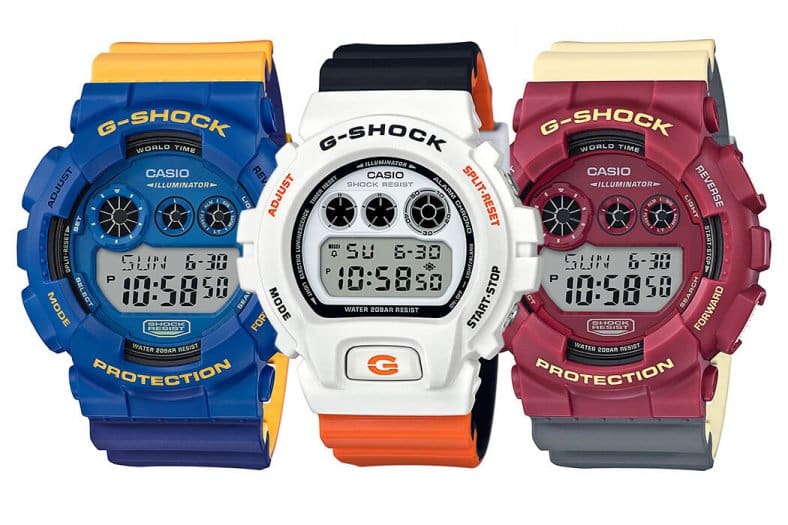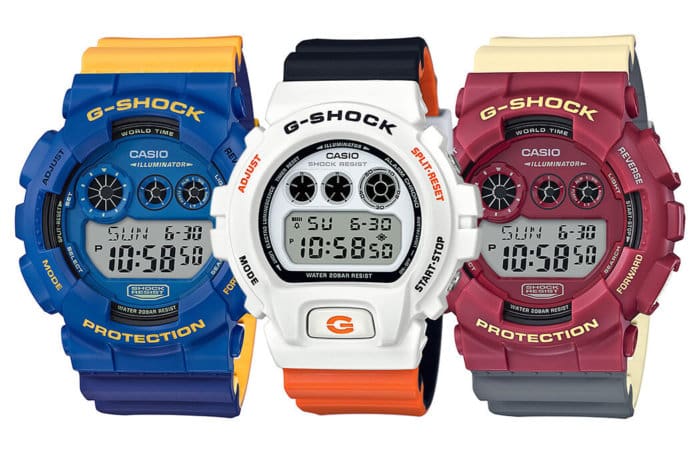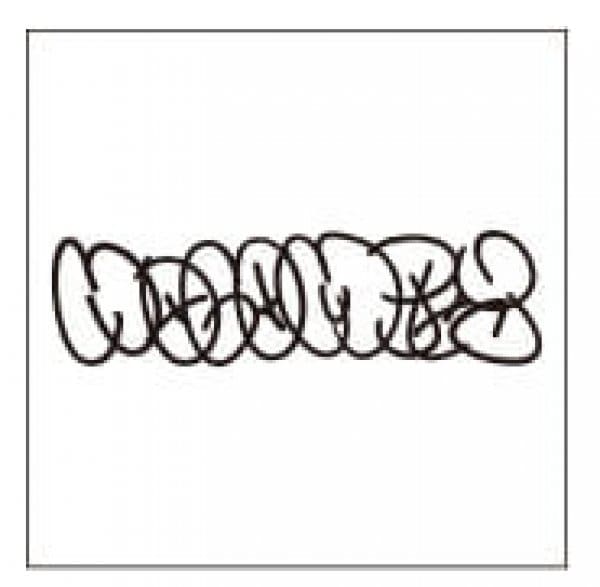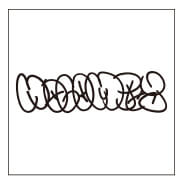 The G-Shock No Comply Series is a new type of collaboration we've been seeing lately that is a regular release rather than a full-blown limited edition. In this case the collaboration is with German artist Thomas Marecki (also known as Marok), who designed a special "No Comply" graphic when the backlight is activated. The term refers to a skateboarding trick from the 1980s and is also a motto of sorts for living life unconstrained by rules.
Slated for a March 2018 release in Japan, the DW-6900NC-7JF (middle), GD-120NC-2JF (left), and GD-120NC-4JF (right) are the first G-Shock watches to feature dual-layer bands with inverted color schemes on the upper and lower bands for a unique tri-color design. The DW-6900NC-7JF is based on the classic DW-6900 featuring a front backlight button. The GD-120NC models feature an estimated 7-year battery life.
G-Shock DW-6900NC-7
The DW-6900NC-7JF has a white bezel and face, black and orange bands, and a white band keeper. List price is ¥13,000 JPY.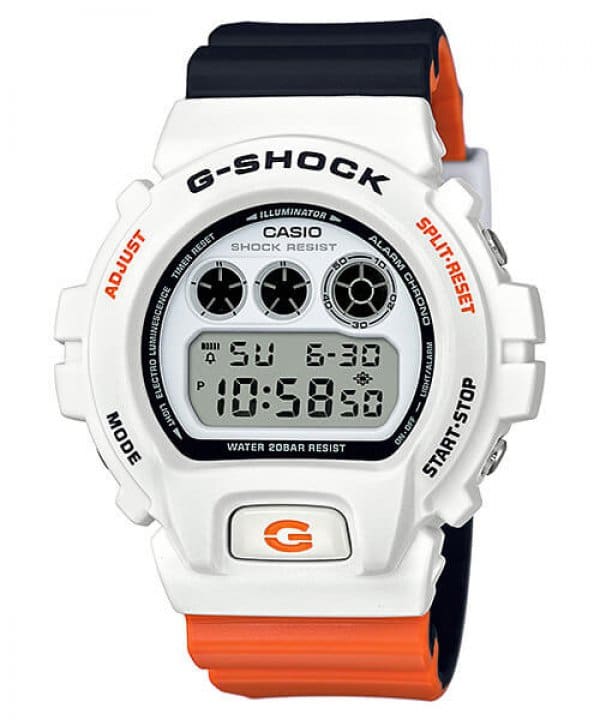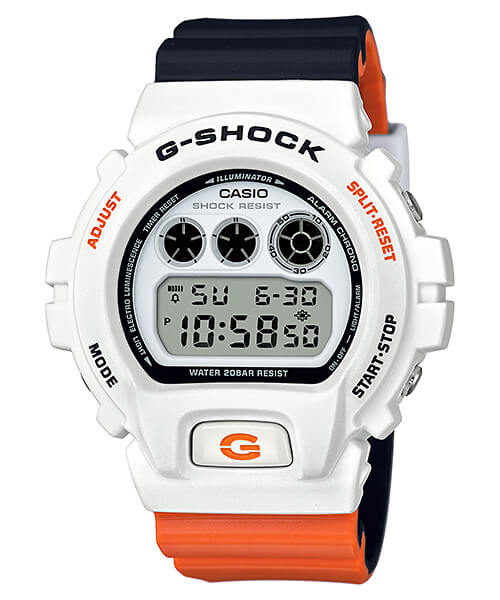 G-Shock GD-120NC-2
The GD-120NC-2JF has a blue bezel and face, yellow and purple bands, and a blue band keeper. List price is ¥15,000 JPY.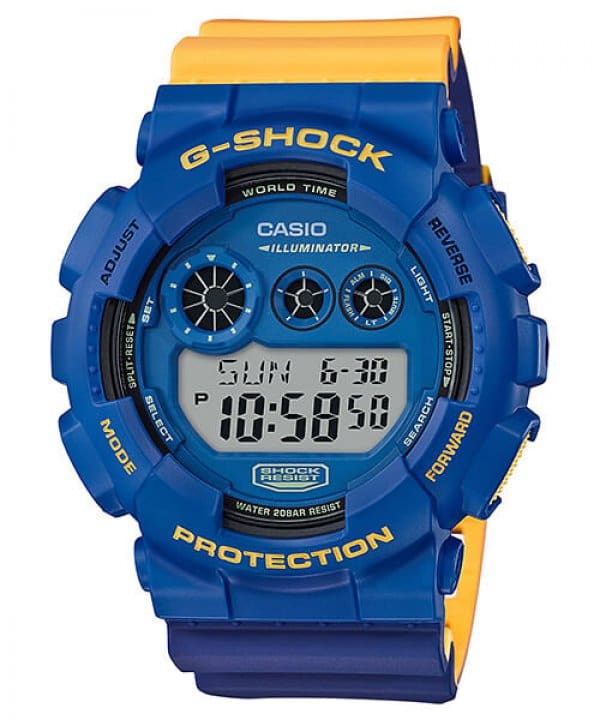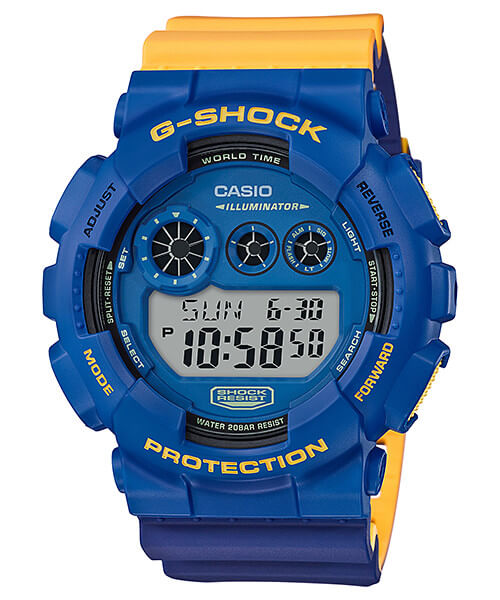 G-Shock GD-120NC-4
The GD-120NC-4JF has a red bezel and face, cream and gray bands, and a red band keeper. List price is ¥15,000 JPY.