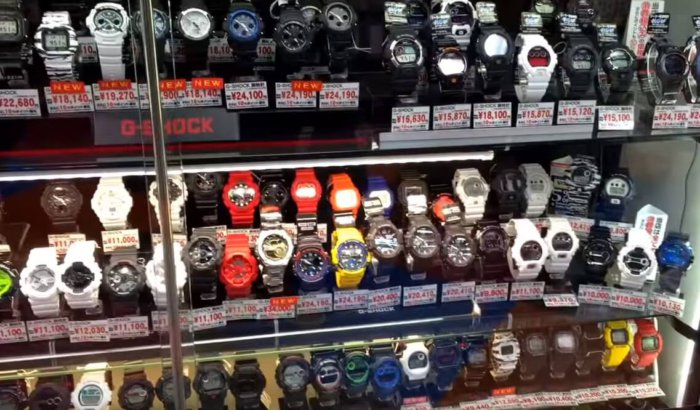 G-Shock High Fashion (aka gshock highfashion) is an elite-level G-Shock collector based in Tokyo, Japan with one of the best G-Shock channels on Youtube. Along with showcasing rare and hard to find limited edition G-Shock watches, what's great about the videos is that he's starting to show more of his surroundings in Japan. This G-Shock x New Era video shows the store he bought it at as well as some nice exterior shots as he makes his way home. His latest GWF-1000 Frogman video shows the watch traveling the streets of Tokyo. This kind of footage adds a unique cultural element and adds a bit of a travelogue to the usual collector video. His "Hunting for G-Shock FROGMAN in Tokyo" video (pictured above) is a great video that shows him searching for a GWF-1000 Frogman. You can feel the anticipation and excitement as he visits various G-Shock retailers.
Visit G-Shock High Fashion here at Youtube and on Instagram.
Hunting for G-Shock FROGMAN in Tokyo by gshock highfashion:

(
Disclosure: G-Central is reader-supported and earns a commission on purchases made from its links to Amazon and eBay. G-Central is an independent blog managed by fans and is not an official Casio G-Shock site.
)