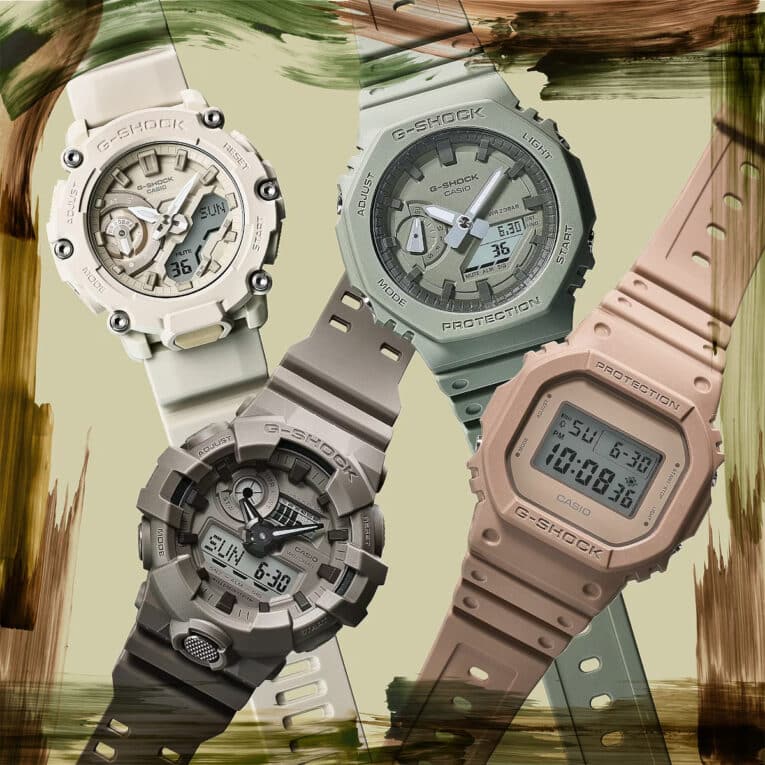 The G-Shock Natural Color Series includes one digital model and three analog-digital models in monochromatic earth colors inspired by minerals. With their soft matte appearance, these models offer a fashionable match with certain shades of clothing fabric.
The light brown digital DW-5600NC-5 is based on the original G-Shock watch and features the updated DW-5600 module with an LED backlight and improved battery life of about five years. The GA-700NC-5A is a larger analog-digital model with an above-average battery life of about five years, but unlike the other two analog digital models in the series, it has a single LED light for the dial instead of the double LED with an LCD backlight. The octagonal green GA-2100NC-3A and industrial-styled off-white GA-2200NC-7A are lightweight Carbon Core Guard models with a carbon fiber reinforced case and a Neobrite luminous coating on the hands.
The series will launch in September 2023 in Japan and will likely get a wider release. Tax-included prices in Japan are as follows: DW-5600NC-5JF (13,200 yen), GA-700NC-5AJF (17,050 yen), GA-2100NC-3AJF (15,950 yen), GA-2200NC-7AJF (17,600 yen).
G-Shock DW-5600NC-5: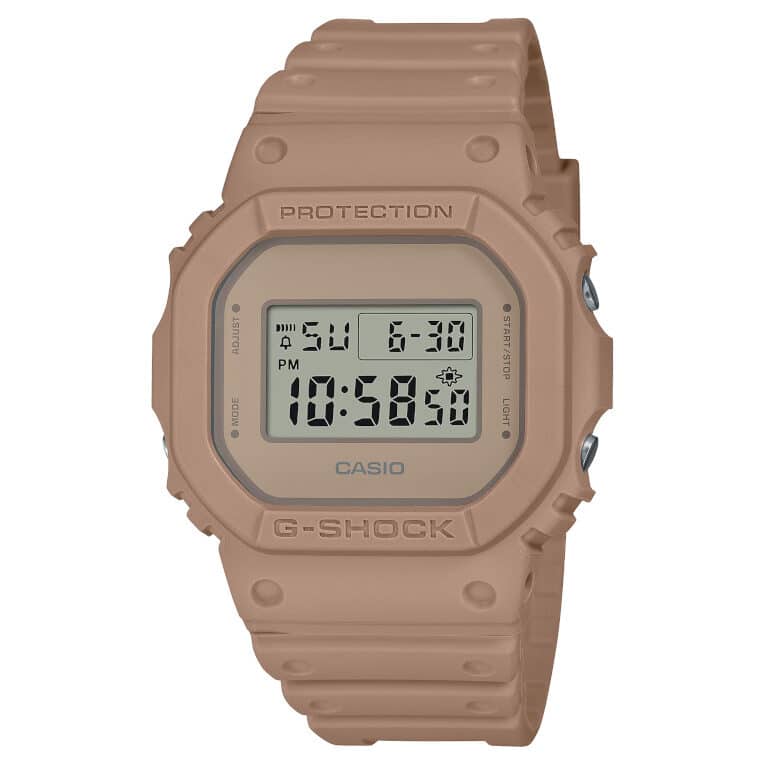 Dimensions: 48.9 x 42.8 x 13.4 millimeters
Weight: 52 grams
Specifications: DW-5600 (DW-5600NC-5 has LED backlight and battery life of about 5 years)
G-Shock GA-700NC-5A: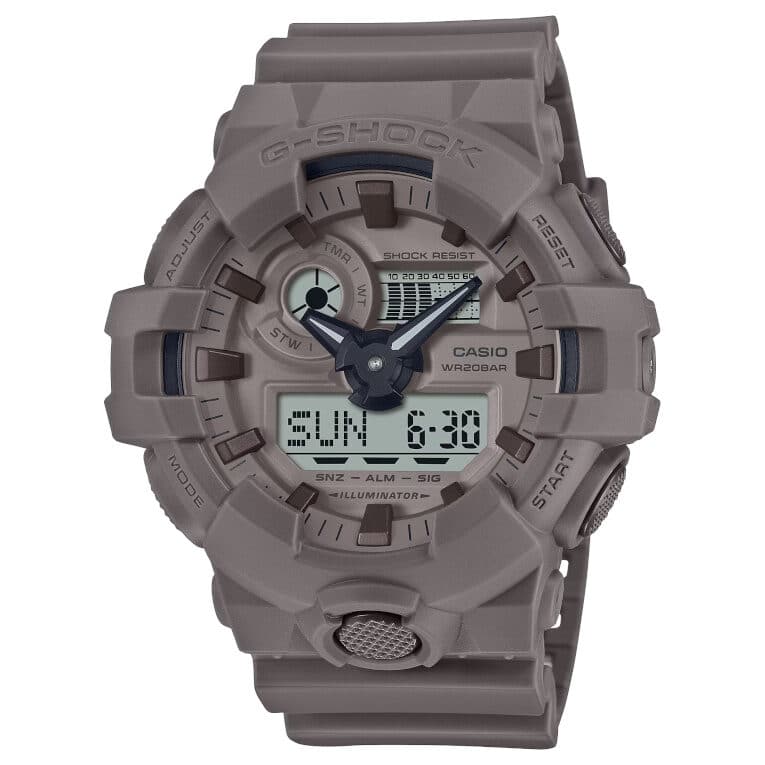 Dimensions: 57.5 x 53.4 x 18.5 millimeters
Weight: 69 grams
Specifications: GA-700
G-Shock GA-2100NC-3A: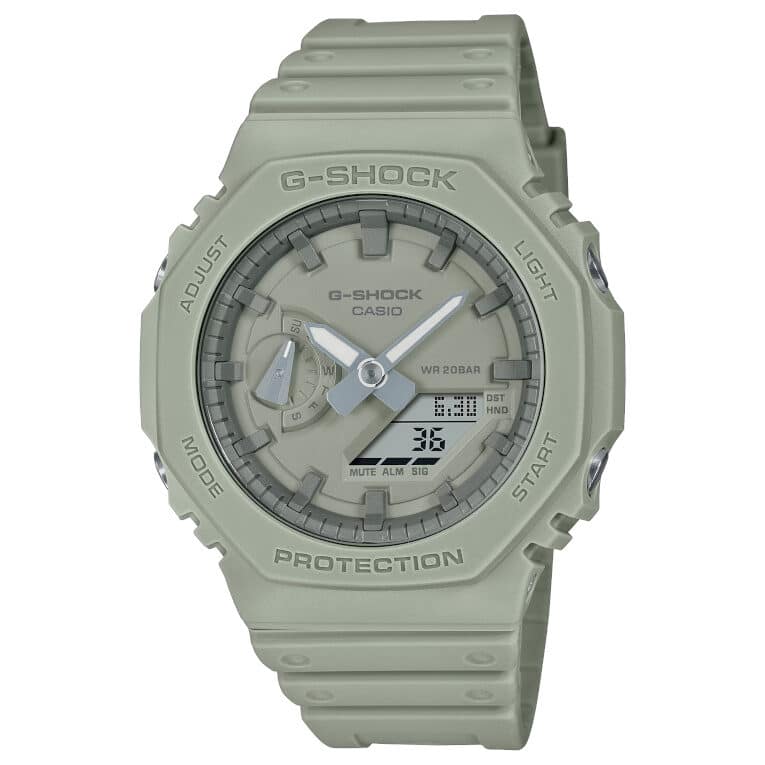 Dimensions: 48.5 x 45.4 x 11.8 millimeters
Weight: 51 grams
Specifications: GA-2100
G-Shock GA-2200NC-7A: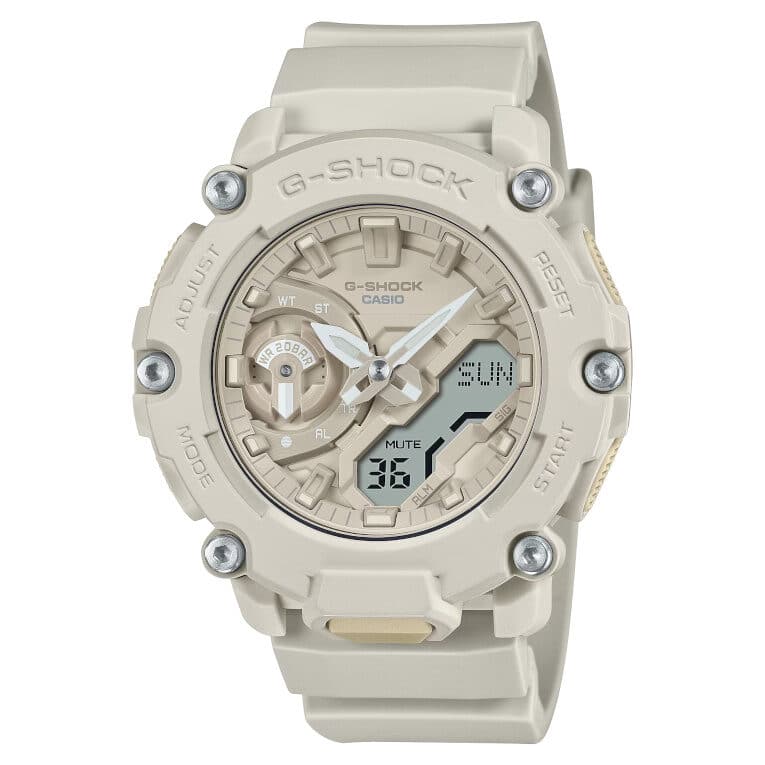 Dimensions: 50.8 x 47.1 x 13.1 millimeters
Weight: 57 grams
Specifications: GA-2200