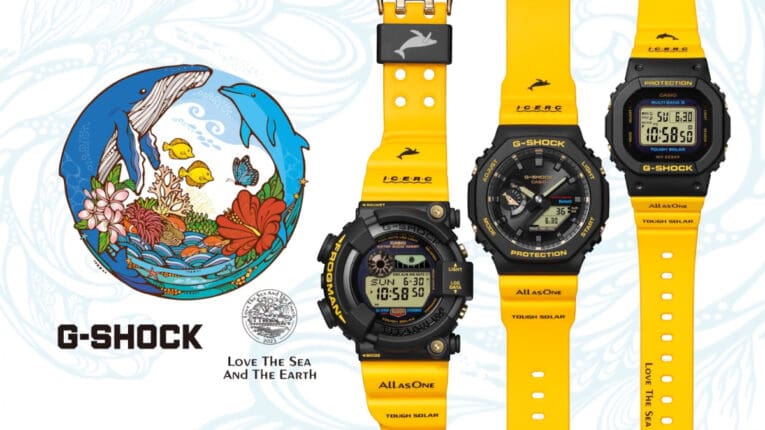 The official Casio G-Shock YouTube Channel revealed the next I.C.E.R.C. collaboration for three Love The Sea And The Earth 2023 editions, coming in June 2023 to Japan. The models include the Frogman GW-8200K-9JR, GA-B2100K-9AJR, and GMD-W5600K-9JR. The I.C.E.R.C. (International Cetacean Education Research Center) and G-Shock partnership started in 1994, and this color scheme is inspired by their first collaboration: the DW-6100DW-9 (shockbase.org). This color scheme was also used for the Frogman GW-204K-9 in 2004 and the GW-6902K-9 in 2018.
The three models feature black bezels and yellow bands made of bio-based resins with the familiar I.C.E.R.C. logo, "All As One" motto, and the whale silhouette logo, which also appears on the LED backlight of the GW-8200K-9JR. (The smaller-size GMD-W5600K-9JR features a dolphin logo on the band and backlight.) Each model has an engraved Love The Sea And The Earth 2023 case back design, and all are equipped with Tough Solar power.
The GW-8200K-9JR, featuring a titanium screw-back case and ISO Diver's 200M Water Resistance, is the third Frogman GW-8200 model and the first which isn't a designated Frogman 30th Anniversary edition. The GA-B2100K-9AJR is the seventh Bluetooth-connected GA-B2100 model to be released and follows the black and red GA-B2100BNR-1A.
The GMD-W5600K-9JR base in the all-new GMD-W5600, which is a smaller series like the GMD-S5600 but upgraded with Tough Solar and Multi-Band 6 automatic radio time adjustment. Other features include 5 world times with home city swap, 1/100-second stopwatch (1-second after 1 hour, 24 hours max), 24-hour countdown timer (settable in seconds), 5 daily alarms with 1 snooze, hourly time signal, LED backlight with 1.5 or 3 second afterglow, and adjustable date format and day display language. Unlike the full-size solar squares, this model does not have an automatic backlight. Like the Baby-G BGD-5650, future GMD-W5600 releases may be limited mostly to Japan, although the English instructions are currently available at Casio.com.
I.C.E.R.C. models are released mainly in Japan but are sometimes available in a few other countries in very limited quantities at official Casio stores. The previous I.C.E.R.C. x Frogman edition (GWF-A1000K-2AJR) from 2021 was also released at flagship stores in Italy, Singapore, and Taiwan.
Update: The series was available at the G-Shock Milano (Milan) and G-Shock Soho (New York City) flagship stores in late July and early August, respectively.
LOVE THE SEA AND THE EARTH:CASIO G-SHOCK 2023 I.C.E.R.C. PROMO VIDEO
G-Shock Frogman GW-8200K-9JR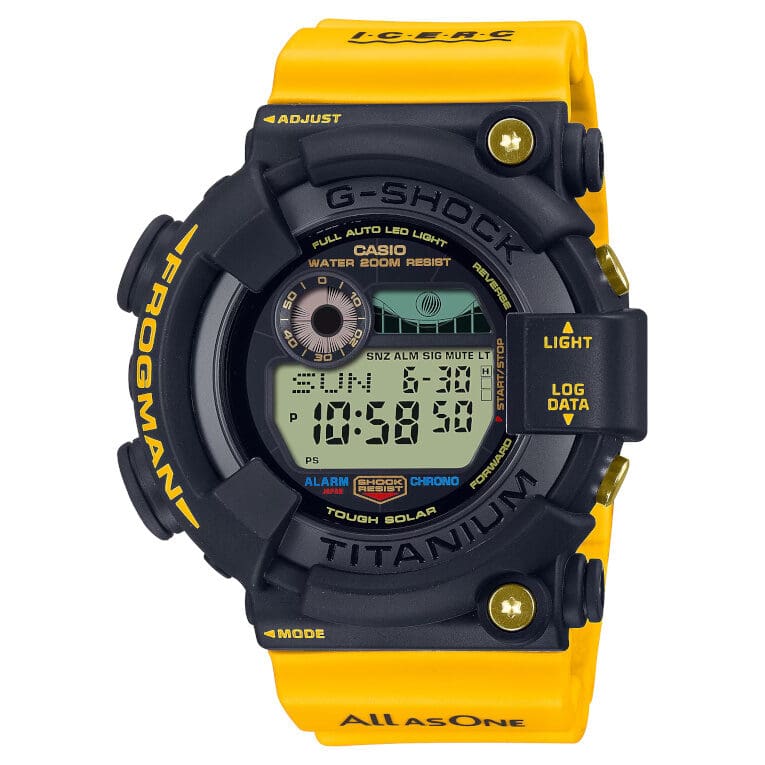 Buy GW-8200K-9JR (Japan Model)
Amazon eBay
Dimensions: 52 x 50.3 x 18 mm
Weight: 84 grams
Price: ¥79,200
Specifications: GW-8200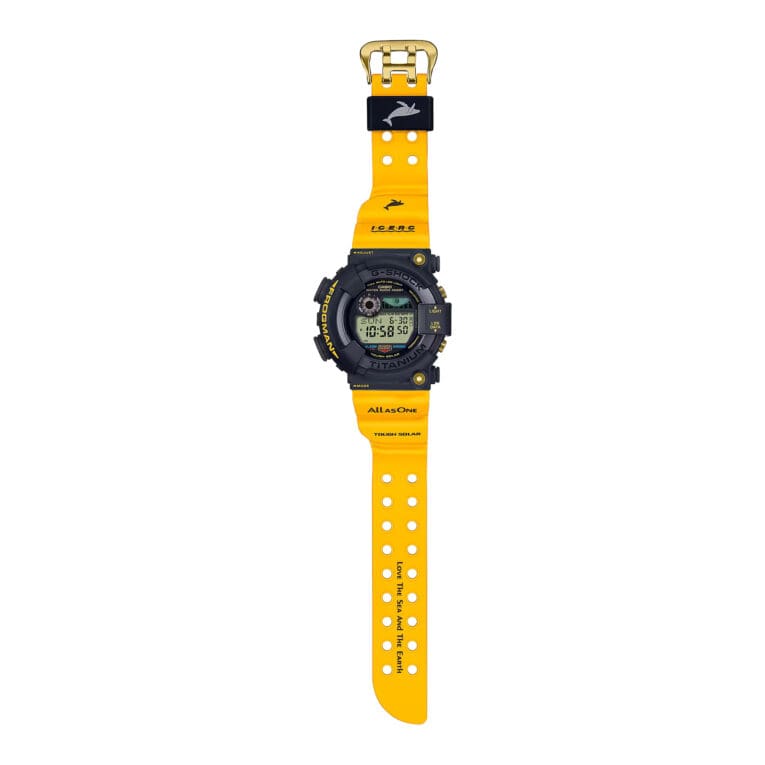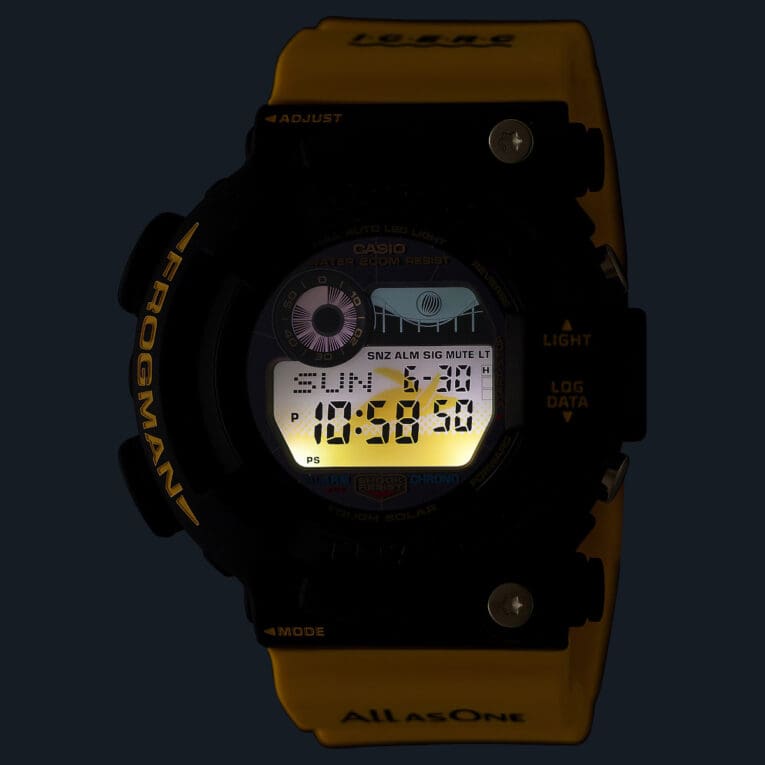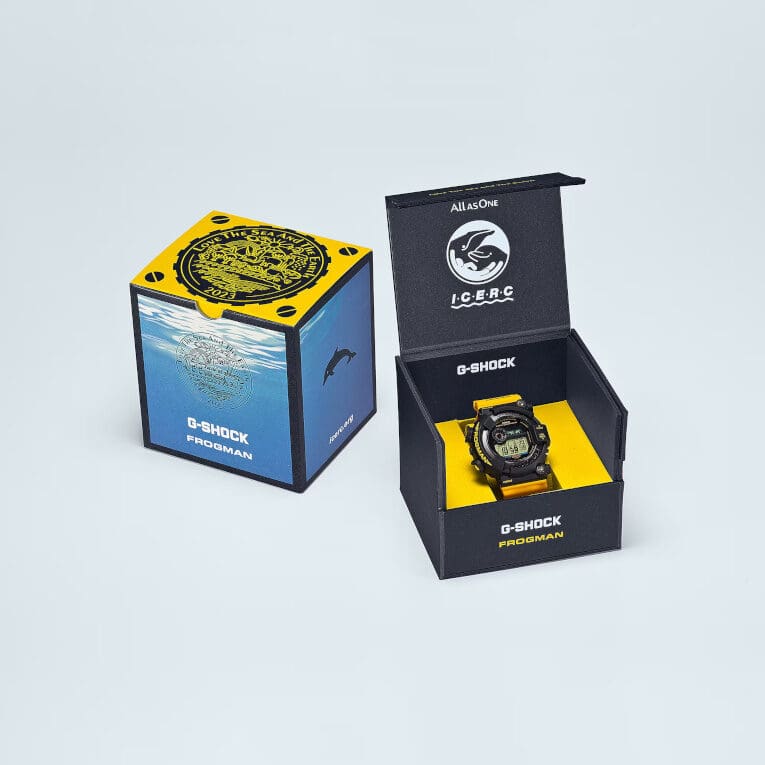 G-Shock GA-B2100K-9AJR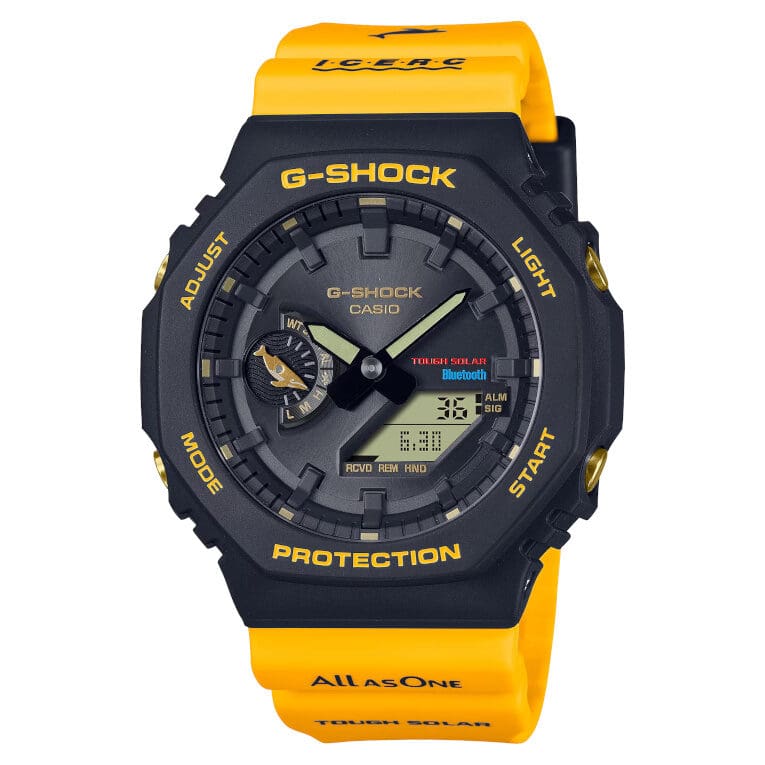 Buy GA-B2100K-9AJR (Japan Model)
eBay
Dimensions: 48.5 x 45.4 x 11.9 mm
Weight: 52 grams
Price: ¥27,500
Specifications: GA-B2100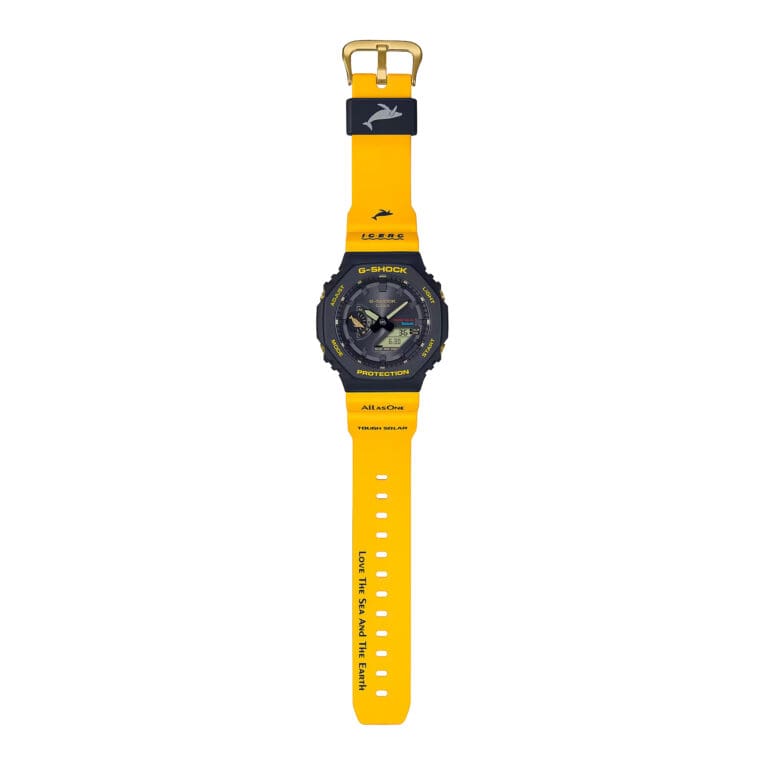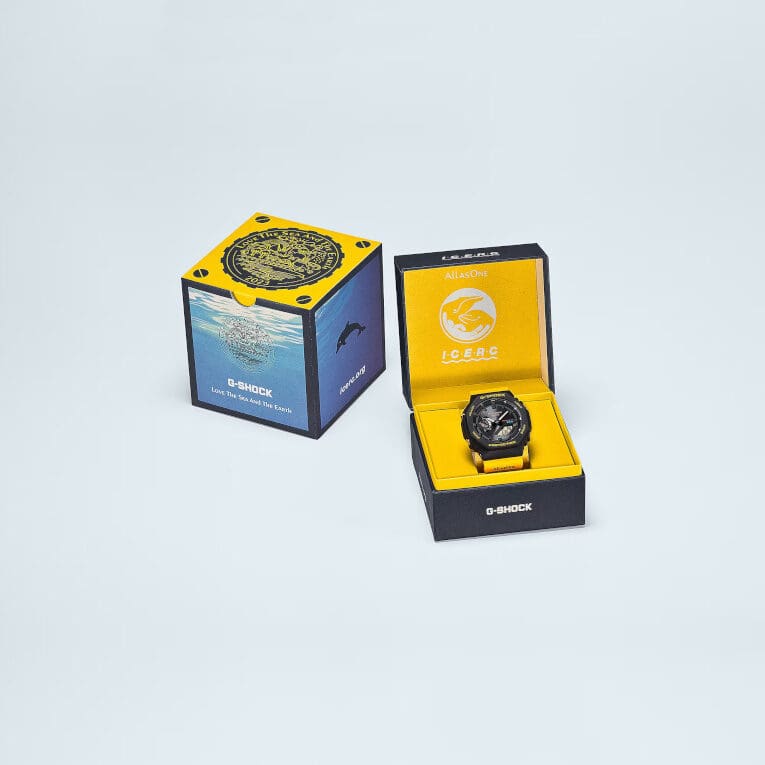 G-Shock GMD-W5600K-9JR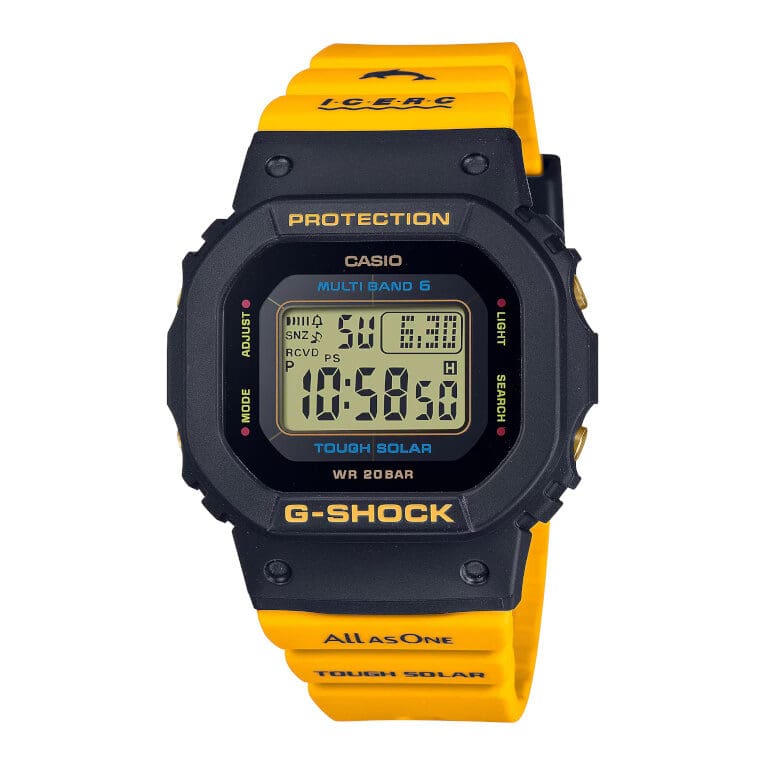 Buy GMD-W5600K-9JR (Japan Model)
eBay
Dimensions: 45.7 x 40.5 x 11.9
Weight: 41 grams
Price: ¥26,400
Specifications: GMD-W5600