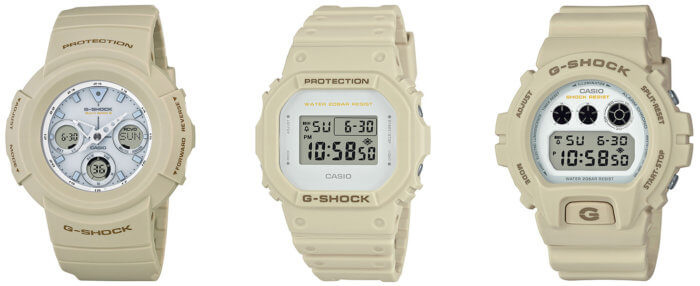 The G-Shock Sand Beige Military Color Series is a back to basics collection featuring classic models with beige bezels and bands and simple white faces. The three models revealed in Japan include the AWG-M510SEW-7AJF (left), DW-5600EW-7JF (middle), and DW-6900EW-7JF (right).
The AWG-M510SEW-7AJF is a Tough Solar/Multi-Band 6 analog-digital model that has the same resin case design as the first-ever analog-digital G-Shock AW-500 from 1989. This model is most likely a Japan-only release, but the other two should see a wide release.
The classic DW-5600 and DW-6900 base models are the best-selling G-Shock watches of all time. The affordable prices of these two models along with the easy to read positive LCD displays make them an excellent choice for work use or outdoor recreation. The DW-5600EW-7 is a good choice for those who prefer a smaller, slim G-Shock watch that doesn't get in the way. The DW-6900EW-7 with its easy-access front EL backlight button is a good option for military or law enforcement personnel who wear desert-style uniforms. (For more new desert-style G-Shocks see the Master In Desert Camouflage Series).
Prices listed on www.e-casio.co.jp are ¥12,960 JPY (tax included) for the DW-5600EW-7JF and DW-6900EW-7JF, and ¥24,840 JPY (tax included) for the AWG-M510SEW-7AJF. These watches will be available in late September starting in Japan.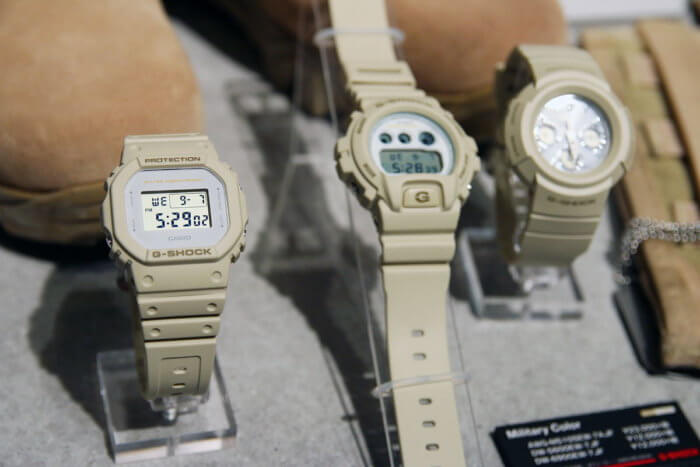 G-Shock AWG-M510SEW-7AJF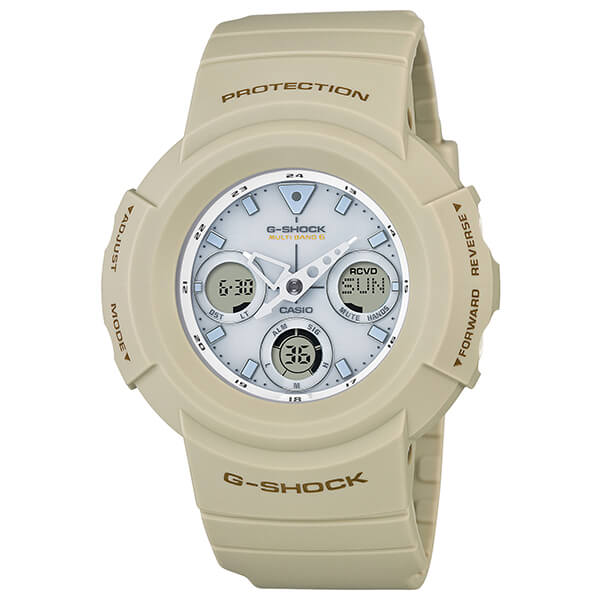 G-Shock DW-5600EW-7JF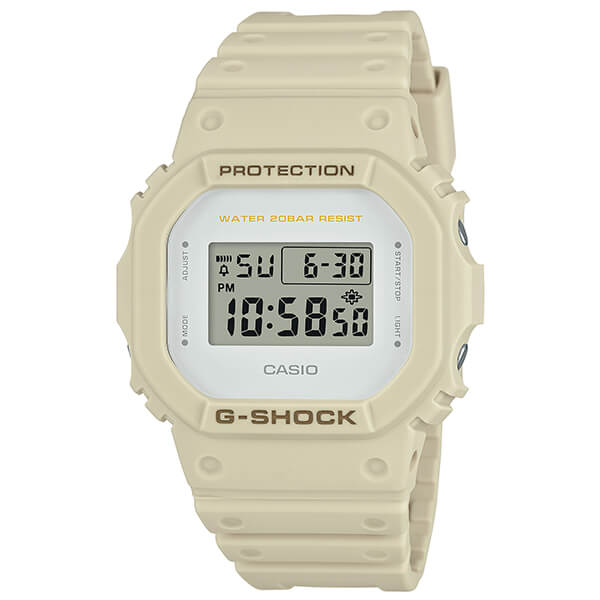 G-Shock DW-6900EW-7JF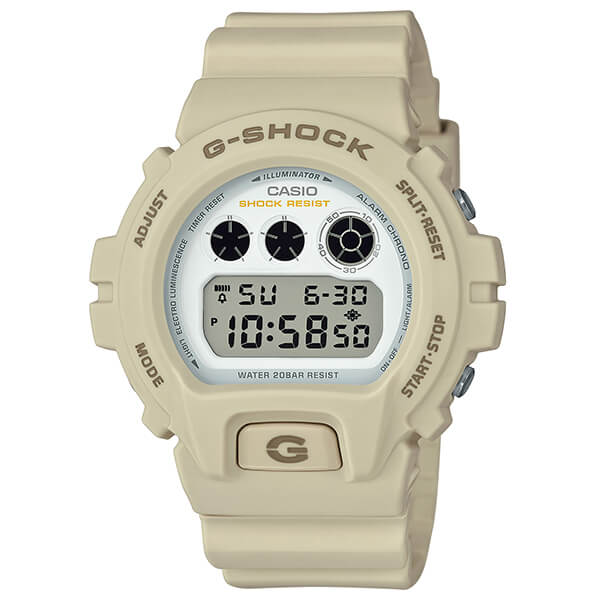 photo via news.mynavi.jp