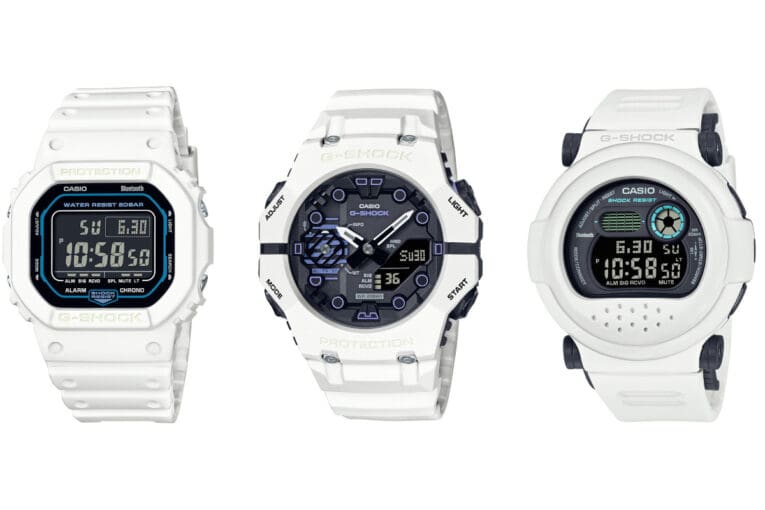 Another new release coming in July is the G-Shock Sci-Fi World Series which includes three Bluetooth-connected models: the classic digital DW-B5600SF-7 (left), the futuristic analog-digital GA-B001SF-7A (middle), and the capsule-like G-B001SF-7 (right). Inspired by science fiction and images of futuristic robots, these white watches have a phosphorescent treatment applied to the bezel for a glow-in-the-dark effect. (According to one of the images, it appears that this coating is applied to the debossed logo areas on the bezel.) All three models are medium size watches in comparison to other G-Shock models.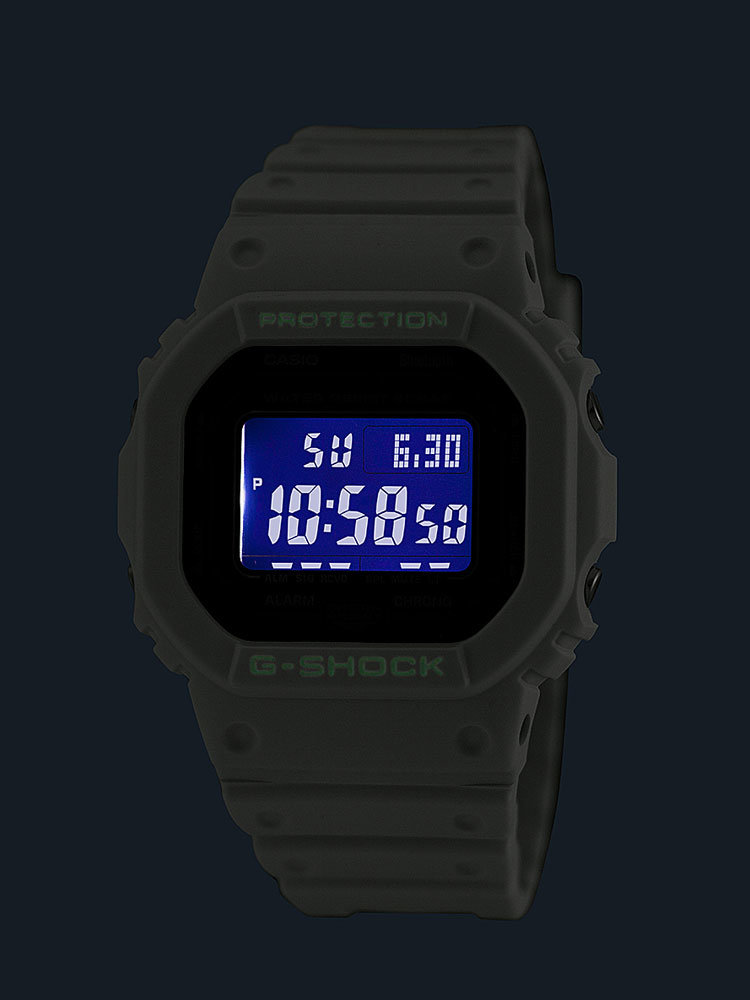 These are battery-powered models, with the DW-B5600SF-7 and G-B001SF-7 having approximately three years of battery life and the GA-B001SF-7A having approximately two. The Bluetooth connection offers additional functions through the Casio Watches smartphone app including automatic time adjustment, auto summer time (DST) switching, time & place log, timer settings, approximately 300 world time cities, and phone finder.
The DW-B5600SF-7 is based on the original G-Shock design and is the first new DW-B5600 colorway following the three debut models in late 2022. The GA-B001SF-7A features a split bezel structure with an integrated band and is the first new GA-B001 colorway since the four debut models in late 2022. The G-B001SF-7, based on the retrofuturistic DW-001 from 1994, has a removable white outer bezel that reveals a black inner resin bezel (pictured below).
Update: G-Shock U.S. released the DWB5600SF-7 ($120) and GAB001SF-7A ($150), but will not be releasing the G-B001SF-7.
G-Shock DW-B5600SF-7: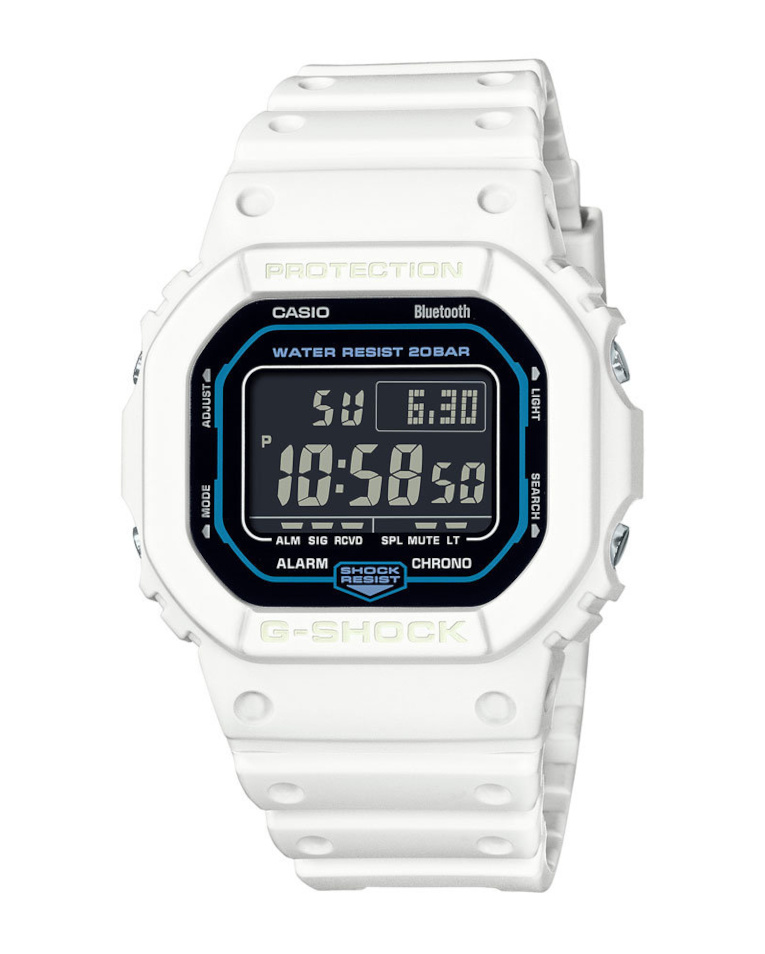 Buy DWB5600SF-7
Amazon Casio eBay
Dimensions: 48.9 x 42.8 x 13.4 mm
Weight: 53 grams
Price: 16,500 yen (Japan: DW-B5600SF-7JF)
Specifications: DW-B5600
G-Shock G-B001SF-7: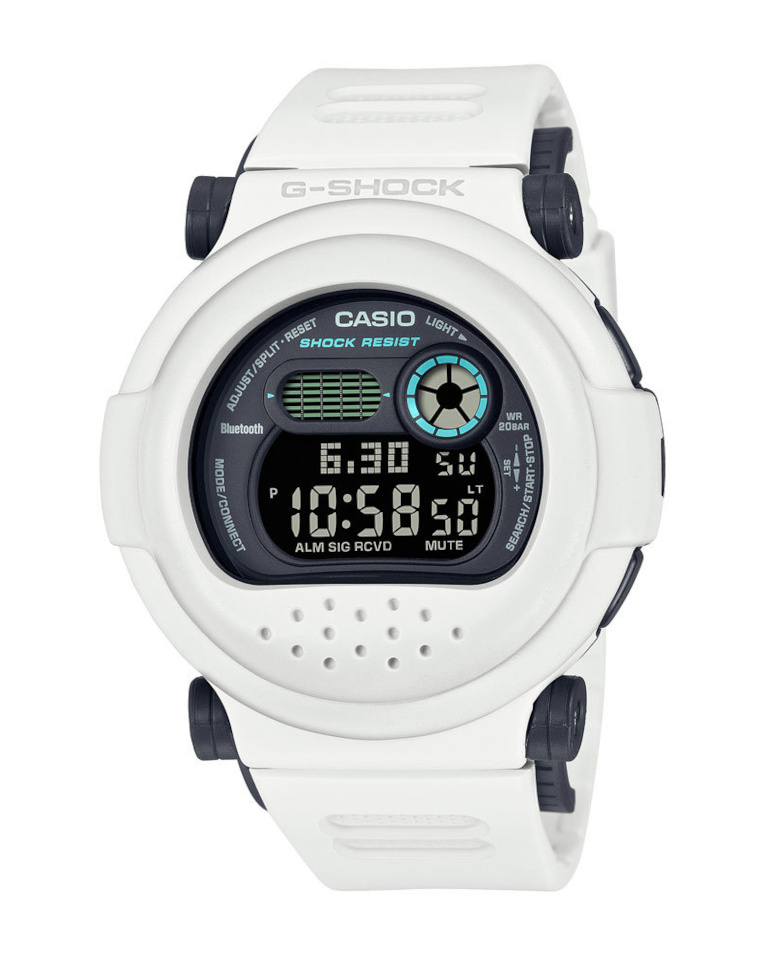 Buy G-B001SF-7JR (Japan Model)
Amazon eBay
Dimensions: 50.3 x 47.0 x 18.7 mm
Weight: 51 grams
Price: 18,700 yen (Japan: G-B001SF-7JR)
Specifications: G-B001 (G-B001SF-7 has a resin inner bezel and weighs 51 grams.)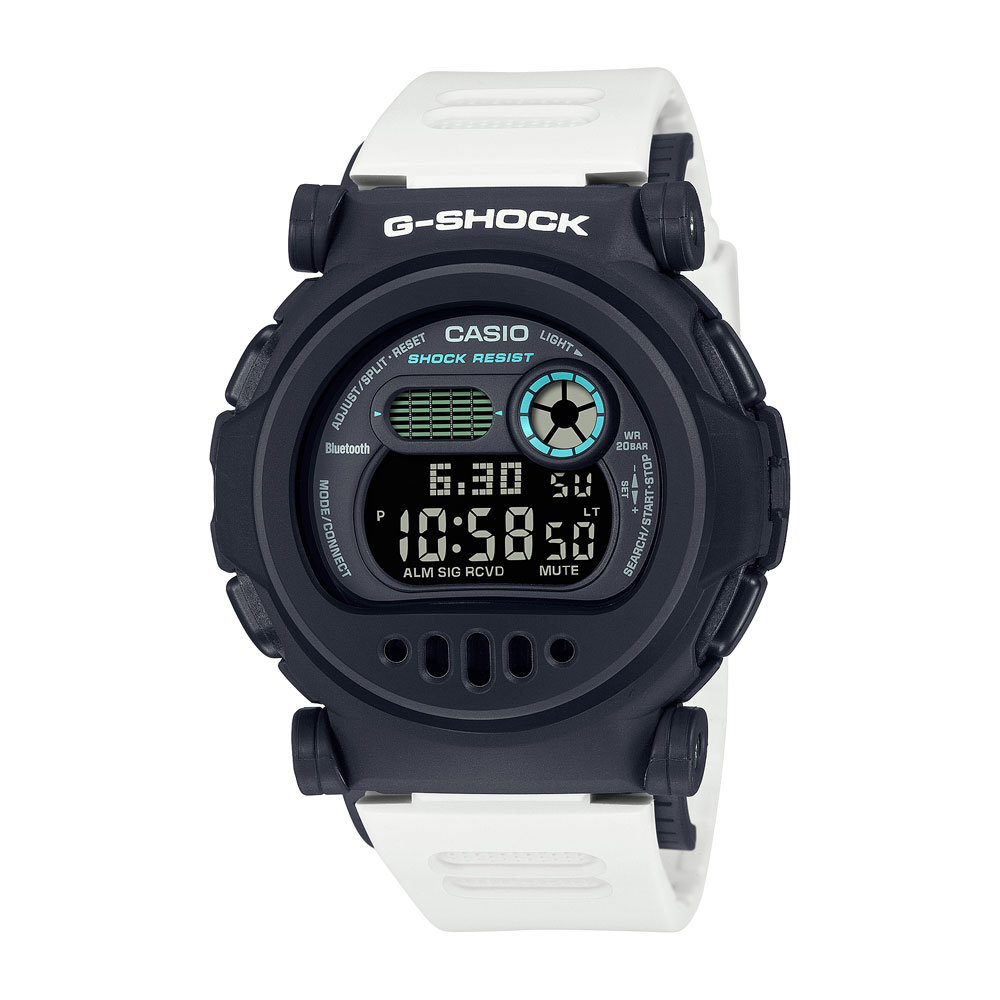 G-Shock GA-B001SF-7A: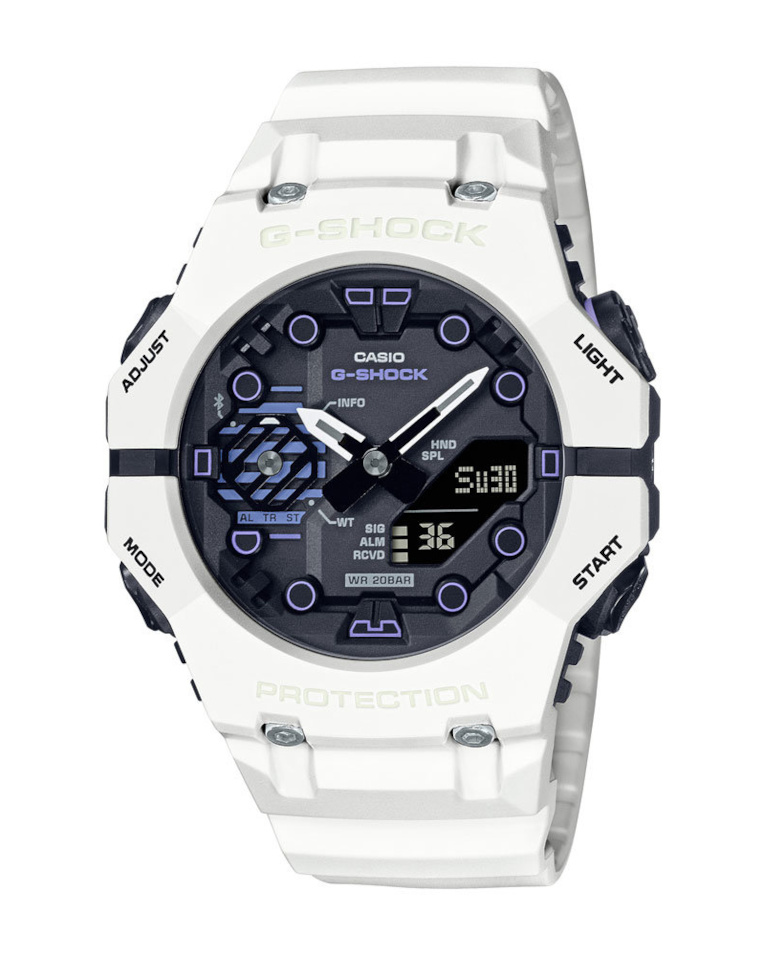 Buy GAB001SF-7A
Casio Amazon eBay
Dimensions: 42.5 x 46 x 13.8 mm
Weight: 51 grams
Price: 20,900 yen (Japan: GA-B001SF-7AJF)
Specifications: GA-B001