The G-Shock Forgotten Future Series features resin bezels and bands treated with silver metallic paint for a retro-futuristic look that is reminiscent of science fiction from the past. Like the upcoming DW-6900JT-3, the DW-5600FF-8 in this series has an LED light instead of the EL backlight that was in use since 1996 on the DW-5600.
This appears to be the first DW-5600 model with an LED light, although there are other 5000-5600 series with the LED backlight. Like the DW-6900JT-3, the battery life on the DW-5600FF-8 is reportedly five years (approximately), up from the two years of the previous DW-5600. Also, the weight of the DW-5600FF-8 is reportedly 52 grams and not the usual 53 grams of previous DW-5600 models.
Other models in the FF Series include the GA-700FF-8A, GA-2100FF-8A, and GA-2200FF-8A. The GA-700FF-8A has black buttons. The GA-2100FF-8A has an all-silver style. The GA-2200FF-8A has a two-tone appearance and translucent hour markers. All models have a positive (non-inverted) LCD display.
The series will be released in Japan in May and is expected to be released worldwide. Japan Prices (Tax-Included): DW-5600FF-8JF, 14,850 yen. GA-700FF-8AJF, 19,250 yen. GA-2100FF-8AJF, 18,150 yen. GA-2200FF-8AJF, 19,800 yen.
Update: The DW-5600FF-8, GA-2100FF-8, GA-2200FF-8A have LCD backlights with a reversing effect. When the LED light is activated, the LCD display inverts and the digits are white and illuminated and the background is black. This reversing effect has been implemented on some past models.
Update: G-Shock U.S. released the DW5600FF-8 ($120), GA700FF-8A ($120), GA2100FF-8A ($120), and GA2200FF-8A ($160) in late May 2023.
G-Shock DW-5600FF-8
With LED backlight and 5-year battery life.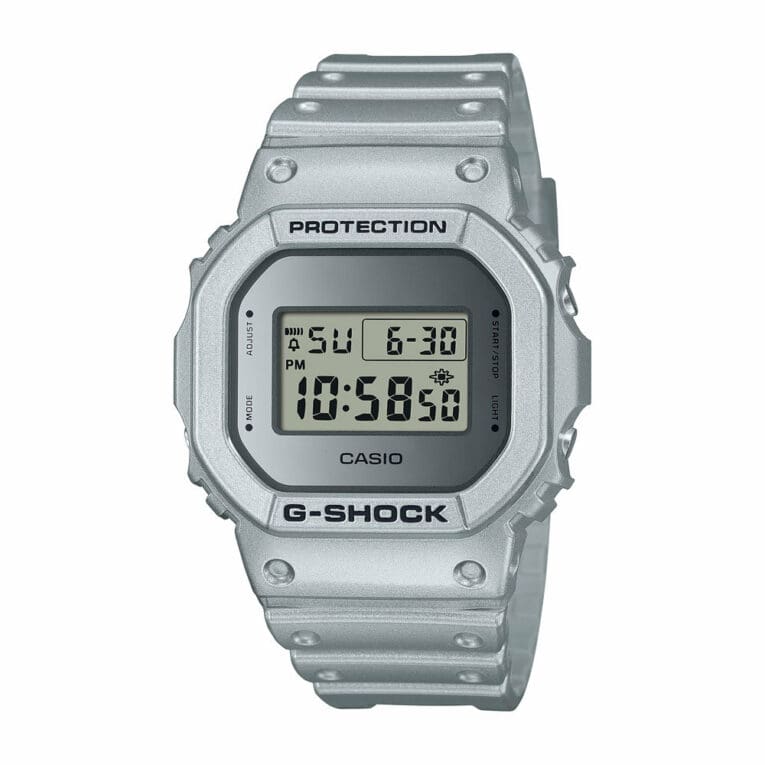 Buy DW5600FF-8
Amazon Reeds Casio
Dimensions: 48.9 x 42.8 x 13.4 mm
Weight: 52 grams
Specifications: DW-5600 (Note: New module expected, some specs may be different)
G-Shock GA-700FF-8A
With LED light and 5-year battery life.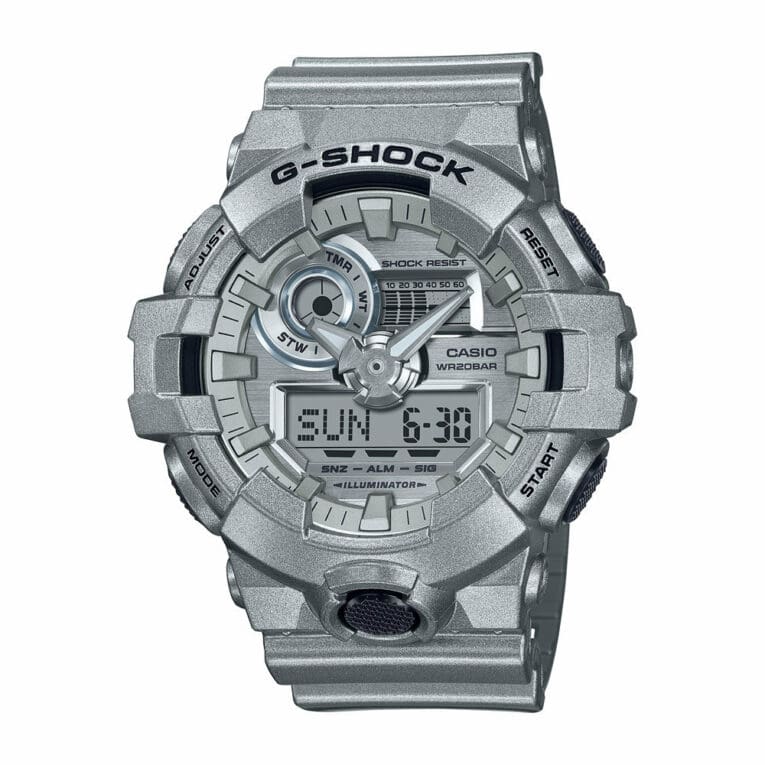 Dimensions: 57.5 x 53.4 x 18.5 mm
Weight: 69 grams
Specifications: GA-700
G-Shock GA-2100FF-8A
With double LED light and 3-year battery life.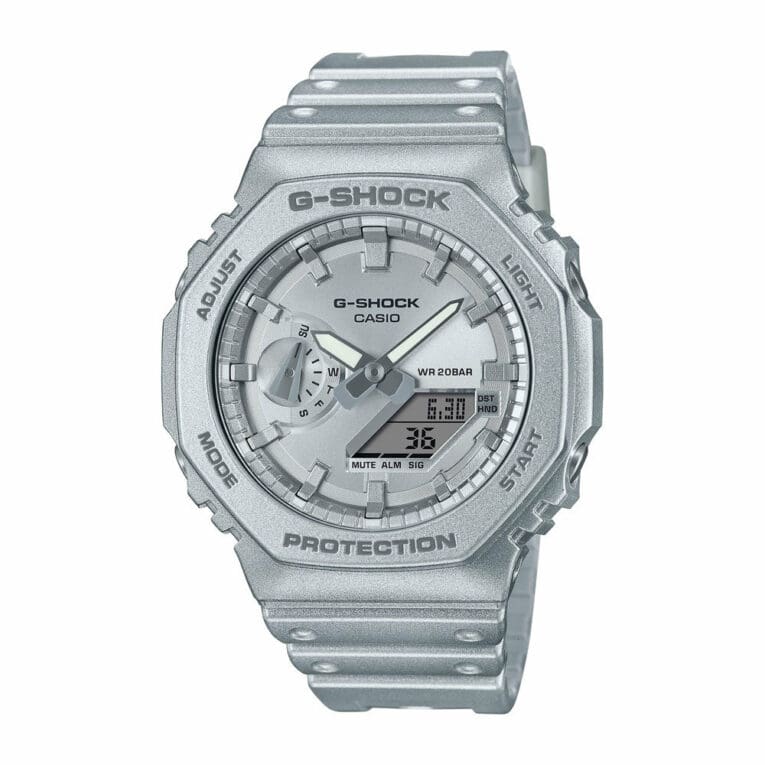 Buy GA2100FF-8A
Amazon Reeds Reeds Casio
Dimensions: 48.5 x 45.4 x 11.8 mm
Weight: 51 grams
Specifications: GA-2100
G-Shock GA-2200FF-8A
With double LED light and 3-year battery life.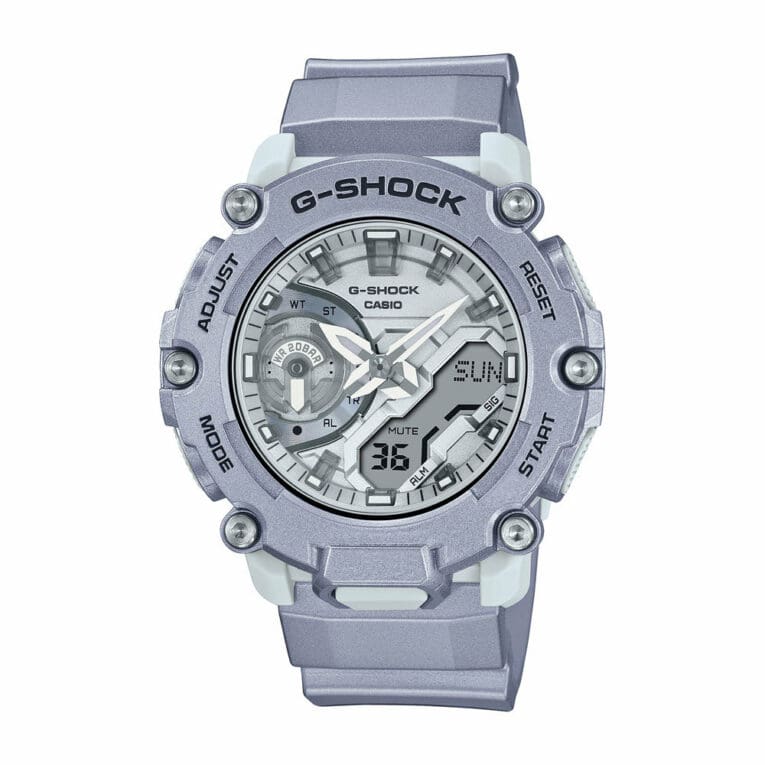 Buy GA2200FF-8A
Casio
Dimensions: 50.8 x 47.1 x 13.1 mm
Weight: 57 grams
Specifications: GA-2200